Last week, Mary-Alice from Dog Jaunt, a great blog all about dog travel, posted our guest post about the dos and don'ts of hiking in rattlesnake-prone regions. I hope you will check it out. Dog Jaunt has a whole new graphic look and even a neat Dog Jaunt Store, including dog travel stuff and shirts that say … "Because you dog will never ask are we there yet."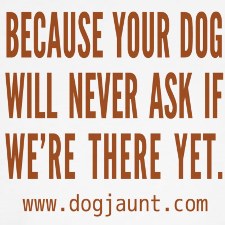 That cracks me up.
Mary-Alice and I met at the first-ever BlogPaws in April 2010, after I could not help but photograph dear, sweet, sleeping Chloe. She celebrated her second birthday at the most recent BlogPaws West in Denver. Because of all the Best Dog Blog Award hubbub, I did not get to wish her a happy puppy day in person … so … Happy Birthday, Chloe girl. You are mucho awesome.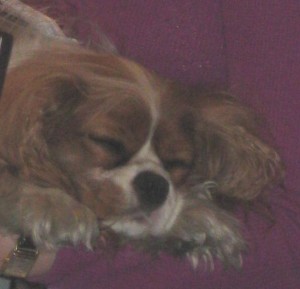 Recent Snake Encounters
Lilly and I have seen a number of snakes recently, both at home and on our walks, but they've all been of the mundane variety (garter snakes). Most of the time, Lilly doesn't even seem to notice them.
She actually stepped right over this one in our drive way. They must not smell like much because Lilly didn't even break her stride.
This makes me wonder if it's more the smell and sound of rattlesnakes that gets Lilly into trouble.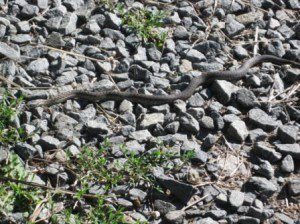 After putting Lilly inside, I went back and took more photos. This is just one of the many snakes who live in our stone bridge.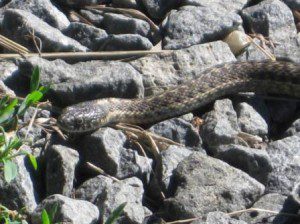 I sent these photos to a university-based snake expert I was interviewing for an upcoming dog magazine article, and while I called this a baby snake in my note to him, he said this one is full grown. Still … it's MUCH smaller than the snakes we usual see on the bridge.
A really tiny garter snake, that I truly believe must be young, now lives in our greenhouse too. It's super fast when it wiggles its way to safety when I open the greenhouse doors, so I don't have a photo, but I figure he is welcome to live there.
At first, I was freaked that we might have a rattlesnake den in there, but I've looked at it closely, and he is definitely NOT a rattler.