Canine Bladder Wars Continued
During Colorado's recent "1,000-year flood," we made a mad dash to the veterinary emergency room because there were clear (and icky) signs that Lilly had another bad bladder infection. We drew another urine culture Saturday (Sept 28), but the first one showed not ONE, but TWO bacteria growing. Both of them we've seen before.
I would have put money on e coli, and I was right about that. The original culture showed e coli overgrowing in Lilly's bladder again, but it also shows enterrococcus, which Lilly has had before.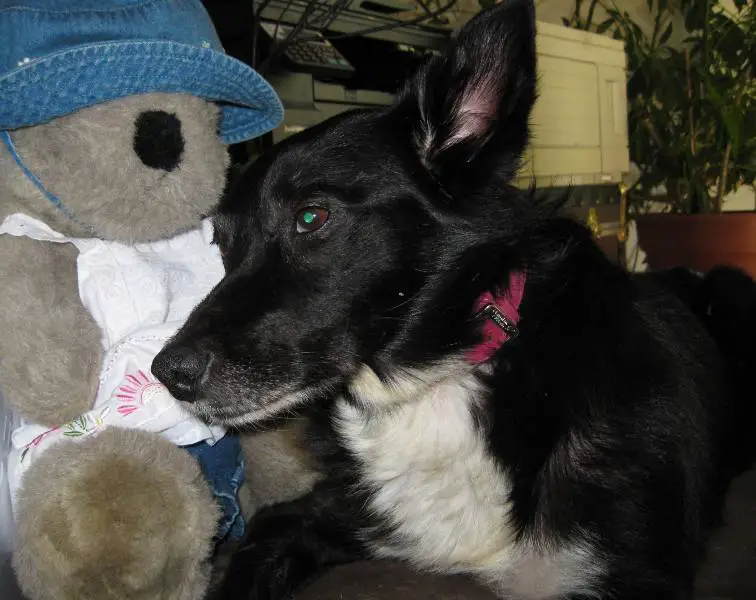 The 14 days of amoxicillin prescribed may or may not be enough. We'll see what the latest culture shows, then decide. We have extended the amoxicillin while we wait for the latest tests. We may add another antibiotic. We may switch antibiotics.
I had a long talk last Wednesday with our veterinary neurologist about where things stand with Lilly's:
Brain and spinal cord
Bladder
Other organs
As we talked about our options, I asked if he felt brave enough to lower Lilly's steroid dose (I don't) since steroids likely cause the ongoing side-effect of opening Lilly's body to bladder infections.
He reminded me how narrow the ledge is upon which we perch, medically speaking.
So, we will make no changes to Lilly's immune suppression or inflammation squashing drugs. We will continue to fight the bladder wars where they lie.
Once Lilly comes back with a clear urine culture, we will add a DAILY — for life — antibiotic to see if we can cut off the bacteria at the pass. Essentially, this strategy uses 1/3 of a typical daily dose during an infection. We'll give it at bedtime so that the meds concentrate in the bladder overnight.
There are risks, of course, that we'll create drug-resistant bacteria. But, for now, we're still in the lower-tier of antibiotic options. We still have weapons in the arsenal, so to speak.
The original idea was to use amoxicillin, but now we're looking at clavamox (augmentin) because of finding TWO bacteria in the culture and because Lilly is showing other symptoms, including weakness in her limbs, especially her rear legs.
Lilly is falling a lot more these days. We think it's because of the infections, rather than brain inflammation, because it isn't progressing.