The Rains Came
It started raining 7 days ago, and for the most part hasn't stopped. On Lilly's mountain we are safe and in no imminent danger. Please send your best wishes to others in Colorado suffering amid these Biblical floods. We did, however, have a veterinary emergency Saturday morning. Wouldn't you know it?
And, then the rains came …
It never rains this hard for this long in Colorado. Never. Other than a brief stint in Arizona, right before my parents divorced when I was 5, I've lived in Colorado my whole life. Born here. Raised here. Home.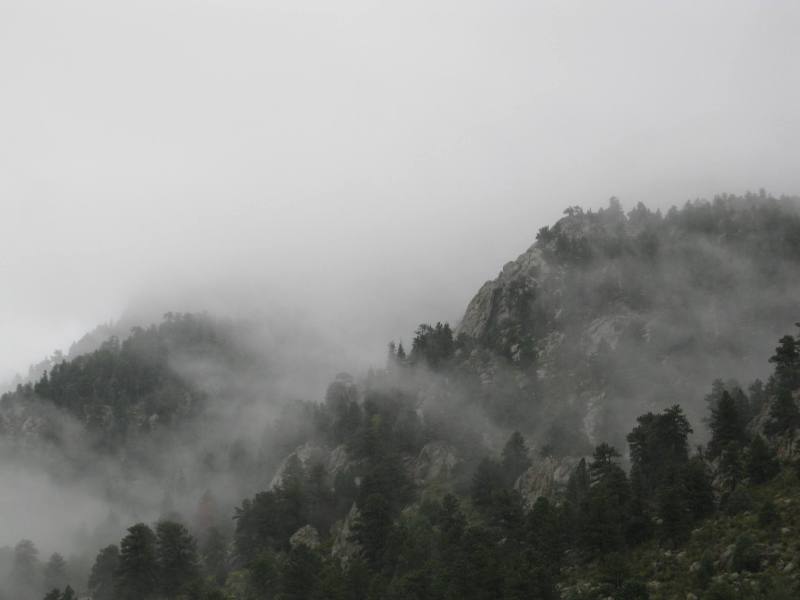 So, when it began raining relentlessly a week ago and didn't stop, everyone was shocked. Then, the rivers overflowed and lots of very bad things happened for so many people.
We are not one of them.
For a while Thursday into Friday, we were completely cut off. Every single road in every direction was closed due to flooding, rock slides, or damage. Our canyon road remains closed — due to risk of rock slides or landslides — with no predictions on when it will reopen … because it's still raining and new flood alerts keep happening.
We are lucky. So many other roads are completely GONE and may take months / years to repair. Our road, as far as I've been able to figure out (based on VERY limited information available), is OK … or will be.
Finally found some photos of damage in our canyon this morning:
We can get out, for now. It isn't my favorite road to drive, for a number of reasons, but we can go up and over the mountain into the canyon just south of us and use a highway there to get down into town. After clearing the rock slides there, officials opened that road Friday morning.
Of course, you're driving right next to a swollen river, but it's one of few that didn't completely flash flood.
And, you're driving right next to waterfalls spouting out of the mountain (that are not normally there).
And, you're driving by rocks big enough to crush a car that have already fallen.
And, you're on the road with a whole lot of drunk people coming down from the casinos.
BUT, for now … at least, you can get off our mountain and down into town. If (like us), your house is not flooded and you have food and water, there isn't a reason to leave, really.
We've been lucky and kept our electricity (which also powers our well pump), so we do have power and water. Surprisingly, we've also kept phone and internet service.
Rescheduling life …
For us, the only inconveniences, then, were ordinary:
Rescheduling a long-overdue lunch date with a friend in Boulder Thursday because the city was (and continues to be) flooded
Rescheduling Ginko's much-needed veterinary cardiology tests, rather than take him down late Friday afternoon and risk NOT being able to get back home, if the one available road closed again.
Had we decided to take him. One of us would have stayed home with Lilly in case the roads closed again.
Friday night, we saw just a bit of blue sky before sunset.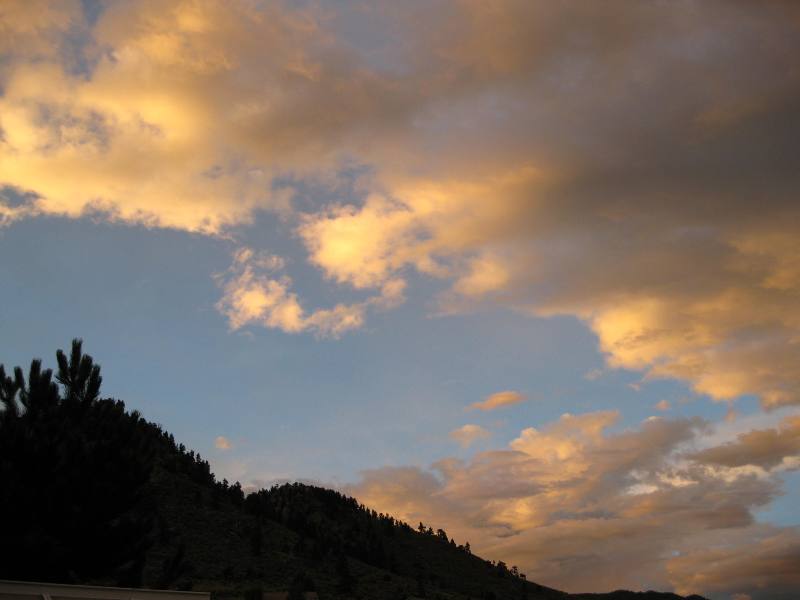 Then Lilly had an emergency …
Wouldn't you know it? We awoke Saturday morning to clear and gruesome signs that Lilly has another MAJOR infection in her bladder. I won't be too graphic. Suffice it to say that it looked almost as bad as the first infection in January 2013 that nearly ruptured her bladder and would have killed her.
So, over the mountain and down the other canyon we went. (Tom drove us in our old 4Runner that has seen us through some terrible road conditions.)
I was pretty much a wreck:
Worried about my puppy-girl
Having anxiety about the conditions of the steep / dirt / winding / road with no guardrails
I'm not sure I've ever told all of you this, but I was a passenger in a bad rollover accident as a teenager. It happened on an dirt road, and the feel of gravel under the tires still unnerves me to this day. Also, several of our neighbors have been in bad — off-the-cliff — accidents on this road over the years. Even in good weather, it freaks me out.
It took a little over an hour, but we got Lilly down to the ER. Thankfully, we arrived when we did because several really terrible canine emergencies came in while we were waiting for her meds.
The ER veterinarian did a urinalysis, sent it off for a culture, and did just a quick ultrasound to locate Lilly's bladder to get a sample:
The sample they got out wasn't as goopy as what I saw early Saturday morning.
Lilly's bladder is enlarged.
It did NOT look as though it had air inside the bladder proper or inside the bladder wall.
The culture results — which will tell us what the bacteria is and what antibiotics would be best — take several days, but we started Lilly on a baseline antibiotic right away.
I'm putting money on another e coli infection. Fingers crossed it isn't the scary canine MRSA infection one again.
Since we were already in town, and our area didn't see as much flooding, we ran just a couple errands before coming back up the mountain.
Lilly spent the day sleeping. Clearly she did NOT feel well. Poor sweetie. BUT, the infection may explain WHY she has been waking us up earlier and earlier for a while. We've seen a LOT of 4 am around here lately. (Lilly slept until 6:30 am this morning, so we think that means she is feeling better.)
Lilly likes to lay Belly to Belly with Tom when she doesn't feel well, so that's where she spent much of Saturday.
Sunday morning …
It's raining … again.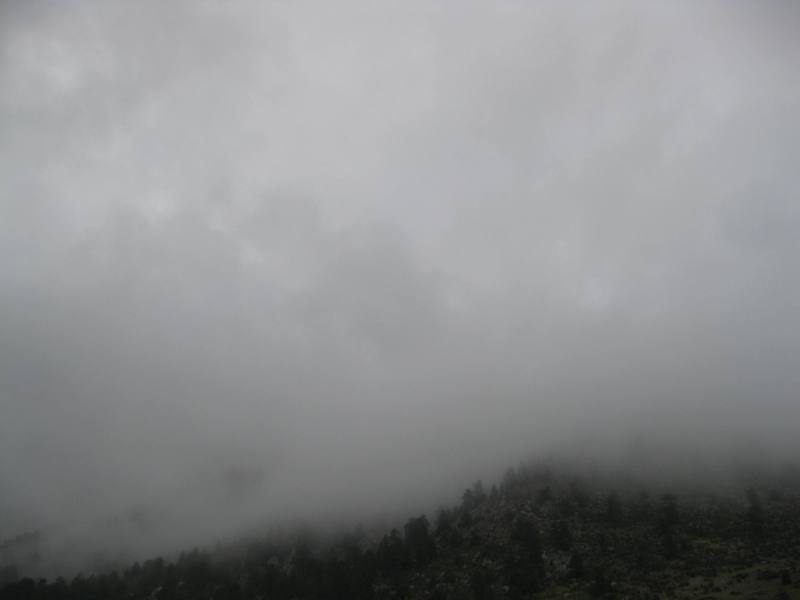 Elk Creek runs through our land. It is twice its normal size and speed, and you should have seen the waterfall, where it comes out on the other canyon road to the south of us that we drove yesterday (sorry I forgot my camera … I was worried about Lilly).
However, it would have to be a MAJOR flash flood to take out the bridge between our house and the road.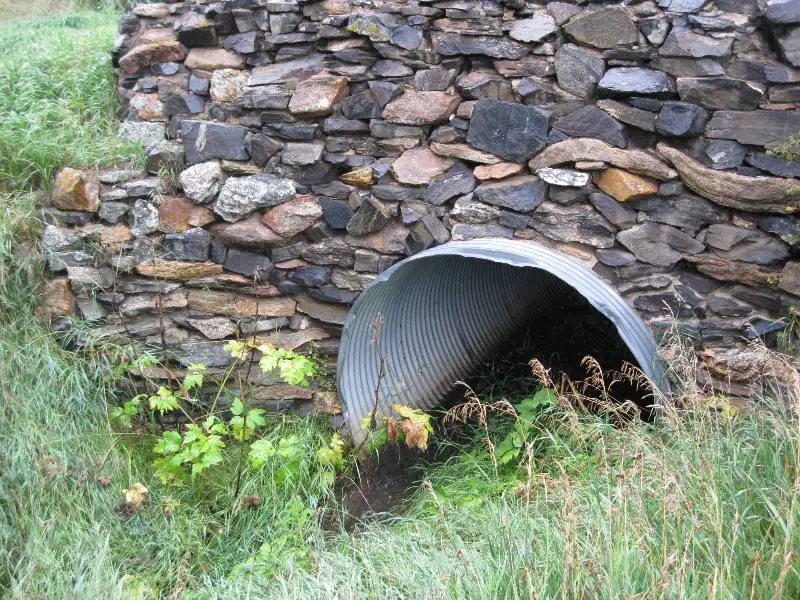 So for now, assuming things don't get much worse, we're feeling a little stuck on the mountain, but we're fine. We had just a tiny bit of water come down the chimney pipe and into the basement the other night, but otherwise, we're dry!
Just all the usual worries … about our canine heroine, who is currently asleep under my desk. I'm going to STOP working now. Enjoy your day!