Big Barker asked us to take part in their #SleepLikeYourDog challenge. Big thanks to them for the FREE bed to try out. Here is our Big Barker dog bed review video and more, featuring our canine heroines, Clover and Tori.
Yes, this is a sponsored post / product review. 
Big Barker Dog Bed Review
Big Barker is known for making high-quality dog beds — particularly for large and giant breed dogs. They also make smaller beds for smaller dogs.
To find out why I think a really good bed is important for all sizes (and ages) of dogs, watch this video dog bed review that the girls and I made!
It's about 3 1/2 minutes, and the puppy-girls are VERY cute.
Notice I'm wearing one of our cute new Champion of My Heart T-shirts for dog lovers!
Big Barker Dog Bed Review – Important Notes
Big Barker dog beds are made in the USA.
Big Barker dog beds come with a 10-year warranty.
You can remove and wash the suede-like covers on the dog beds. I got ours off easy enough, but I did wrestle to get it back on. I'll probably get better at that with more practice.
You can even purchase a waterproof liner if you need one.
The company also makes dog beds that fit inside dog crates and even a really big one for the back part of an SUV. Wild!
Big Barker Dog Bed Review – The Bed We Tried
I asked Big Barker to send the smallest version of their beds for big dogs since Clover and Tori often cuddle together, and their combined weight is like that of a large breed dog.
Plus, as someone who slept many nights on a dog bed with a sick dog, I wanted to be able to fit most of my body on it too.
The memory foam is at least twice as thick as any other memory foam dog beds we have tried in the past.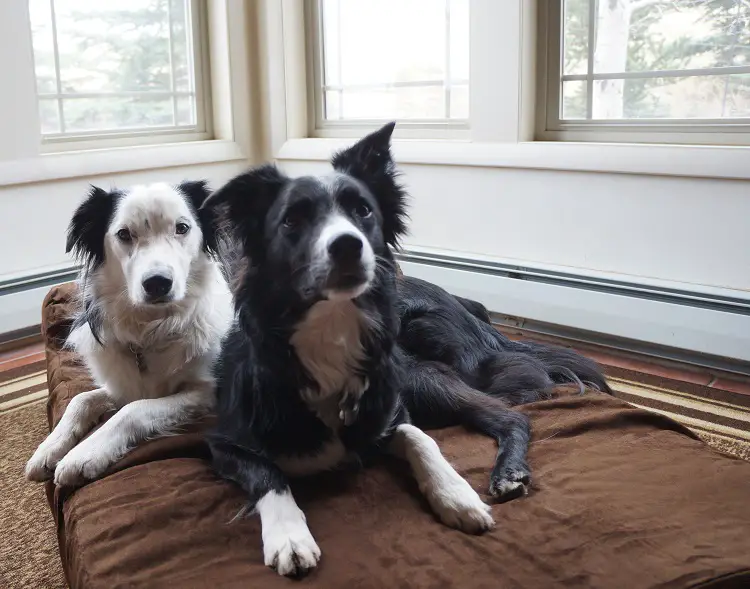 Tori and Clover enjoy sprawling on it individually as well. They love the little pillow bump on one end.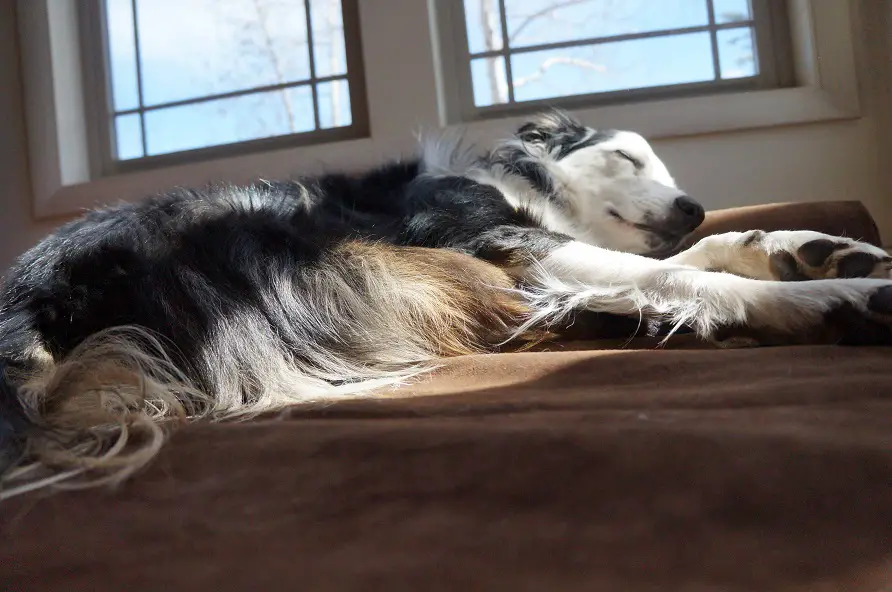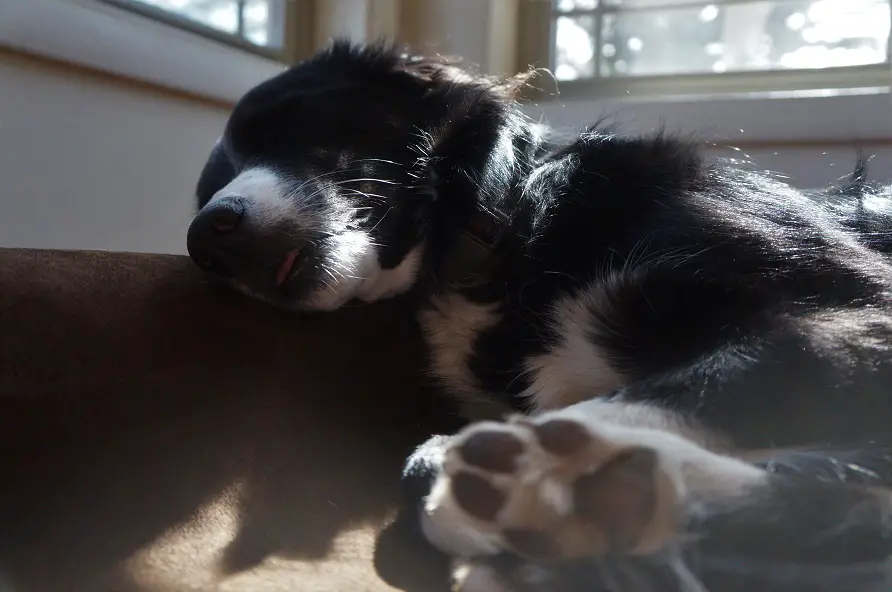 Big Barker Dog Bed Review – Unpacking Video
These Big Barker dog beds are BIG. Really big, but they come packed in a small box (surprisingly small).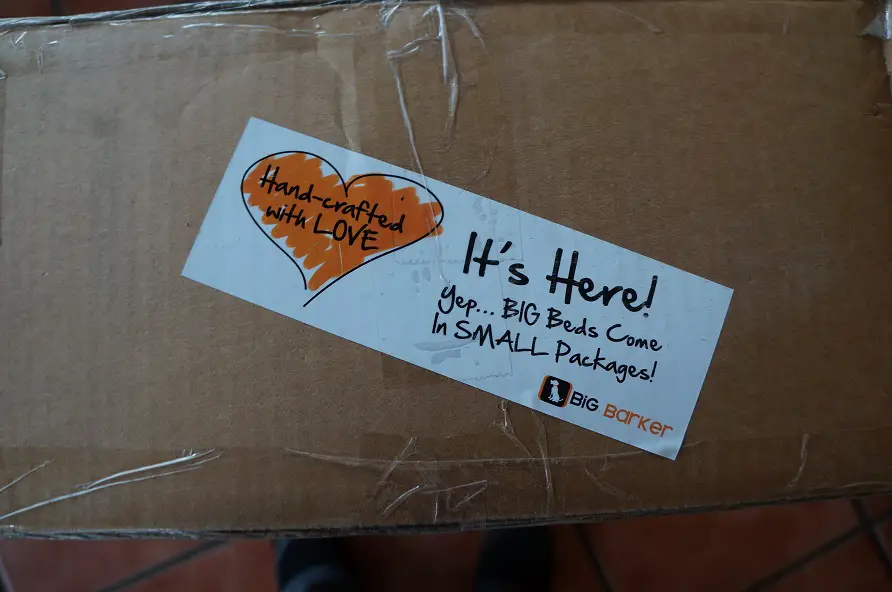 So, for fun, I greatly sped up this video of the girls and I unpacking our Big Barker dog bed.