I'm sure people wonder about our timeline on getting another puppy or dog. We're not even thinking about looking until spring 2015. I'm announcing this in part to keep well-meaning folks from sending me links to adoptable dogs. It's also a statement of faith that at some point in the future I won't feel quite as grief stricken as I do today.
Some pals support the idea. Others caution me not to make rules or constrict myself with a set timeline.
Maybe it'll make more sense in this context.
Heartbreak unimaginable. We've grieved all our dogs. Losing Lilly is galaxies beyond anything either of us have experienced. I cannot imagine trying to bond with a new dog until the utter desperation stage of this grief wanes.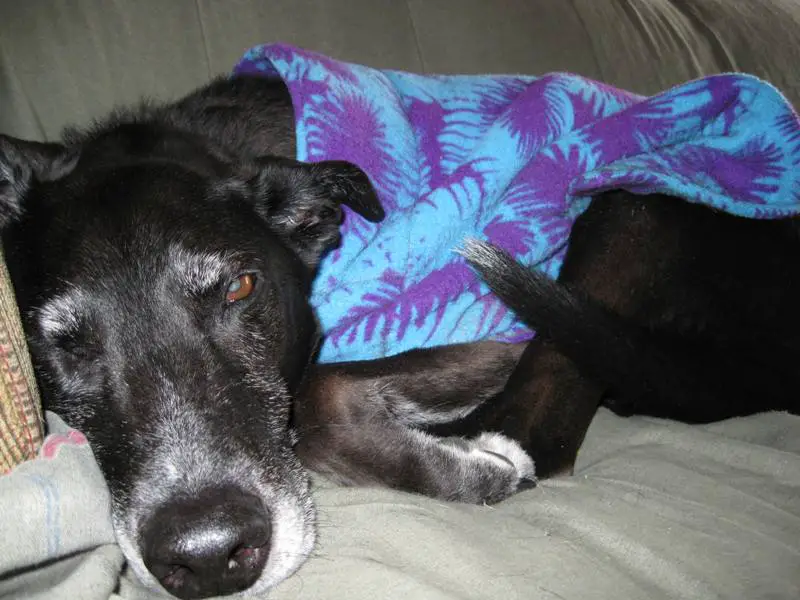 Ginko comes first. At nearly 14 years old, with bad knees, 2 heart conditions, and (now, it seems) neurological problems, Ginko is the reigning canine champion, and his needs come first. (See the Champion of My Heart Facebook Fan Page for details on Ginko's collapse on Monday.)
Financial recovery matters. It's going to take us a while to recover and to build back up our savings and such. This step is important because EVERY dog of ours ends up costing a few thousand dollars in medical bills right away. We joke that's how we know they were meant to be ours. Depending on what comes from Ginko's new problems and how my business does in 2014, it may take longer.
Household changes needed. We'd like our next generation of dogs never to know anything but a new fencing configuration on our land. Right now, the perimeter is fully fenced, and we have a nice chain-link dog run off the house. However, we want to add some fencing for an actual "back yard," where the dogs would be safer and without access to the road or to other dogs or livestock on adjacent land. In addition to time, that'll cost money as well. We won't have either until summer 2014 at the soonest.
Travel planned. Tom and I haven't been on vacation since 2001. We desperately need a significant getaway and many other smaller ones sometime soon. That too takes money and time we don't yet have. Again, it'll depend on Ginko's health. He doesn't do well at a kennel, and we don't use a pet sitter based on past bad experiences.
To write a book (or not). A book was always the reason for the blog. Whether it's a memoir-like book or a bunch of smaller, topic-specific ebooks or both, writing is a huge commitment of time and energy (and no money upfront). I know that it would be hard to write about Lilly while trying to bond with and care for another dog.
Call this list excuses, if you like, but these are the reasons why the timeline may be on the long side.
Everyone deals with such losses in their own way, and there is no guarantee that one loss will be the same as another — even in the same family.