Whirlwind of a week, so I'll have to tell the full story later when I'm not so tired and preoccupied with having TWO puppies in the house. Yeah, you read that right. Here is the short version. Someone at our main veterinary hospital rescued a border collie + Australian shepherd puppy from a bad situation, while visiting family in New Mexico. Our pals at the hospital called early Wednesday morning, asking for my help finding her a home. Tom asked to see her photo. He went to the hospital to meet her and fell in love. She came home with him that day on a "trial visit." Today, we made it official and adopted her from the veterinary hospital. Photos and one short video below.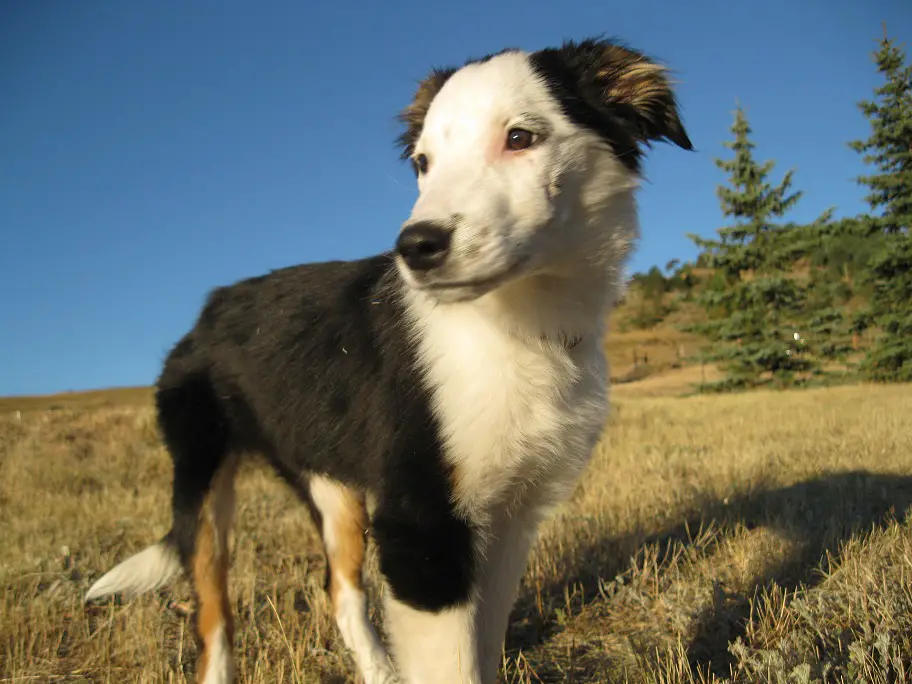 Tori Autumn Hawn
Born — July 1, 2015 (a date we picked based on being told she is 3 months old)
Adopted — September 23, 2015 (first day of fall)
She was very shy and skittish on arrival. Too afraid to do much of anything, but in just 2 days, she has melded into our family easily.
She feels safe and confident enough to play and more!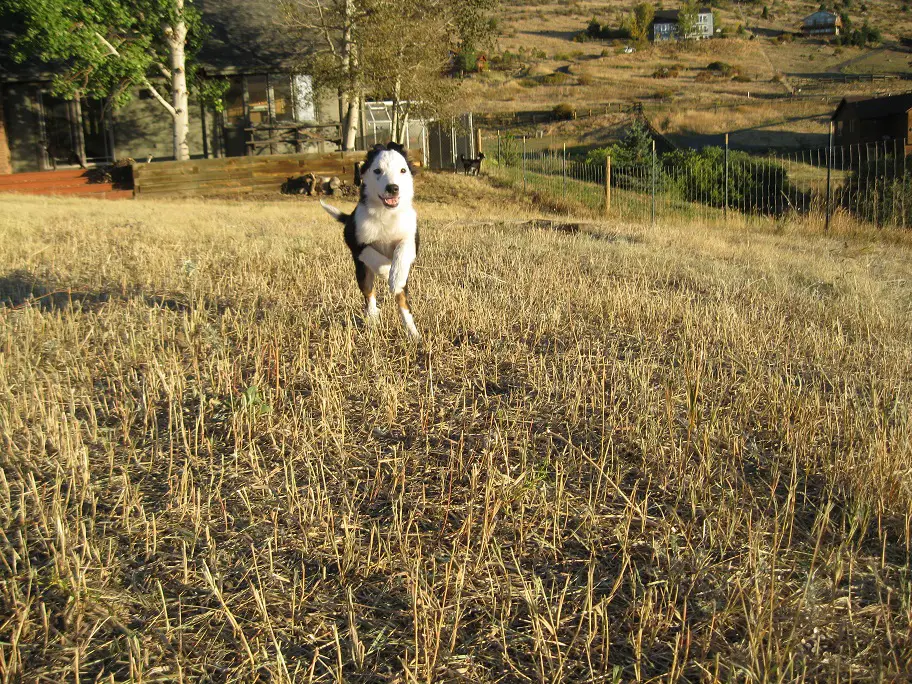 Tom is beyond smitten with her. It's darling. He has a "milestone" birthday coming up next week, so she is his gift … in more ways than one, I'm sure. 
I love her. Clover, of course, is thrilled. Ginko thinks she is very sweet, so we're now a 3-dog family for the first time ever.

At first, Clover completely overwhelmed Tori because she was so EXCITED to have a playmate. Tori would run to us for help, but Clover calmed down and adjusted her play style. And, Tori started feeling safer here. [Where she was born, her littermates and other dogs kicked the crap out of her. She is covered in dog bites, including a deep one on her cheek.]
This video of Tori and Clover paying bitey face is from this afternoon. As soon as we saw them playing like this, we called the veterinary hospital to make it official.