Rest in Peace, Ginko Cornelius Hawn
Today, Ginko crossed over. He was 4 months shy of his 16th birthday – by far, the oldest dog in our family history. Rest in peace, Monkey Man, Snuffle Man, Stinko Monster, Golden-Eyed Good Boy …
Fan of toys, fetch, and food.
Lover of Rock music. Hater of Bluegrass.
Long-suffering brother to 4 sisters (2 super bossy, 2 super sweet).
Sofa Captain … faithfully piloting the couch so that it never ran aground on his watch.
We never knew which of his potentially fatal conditions would be the one. A survivor, Ginko ultimately succumbed to the ravages of time.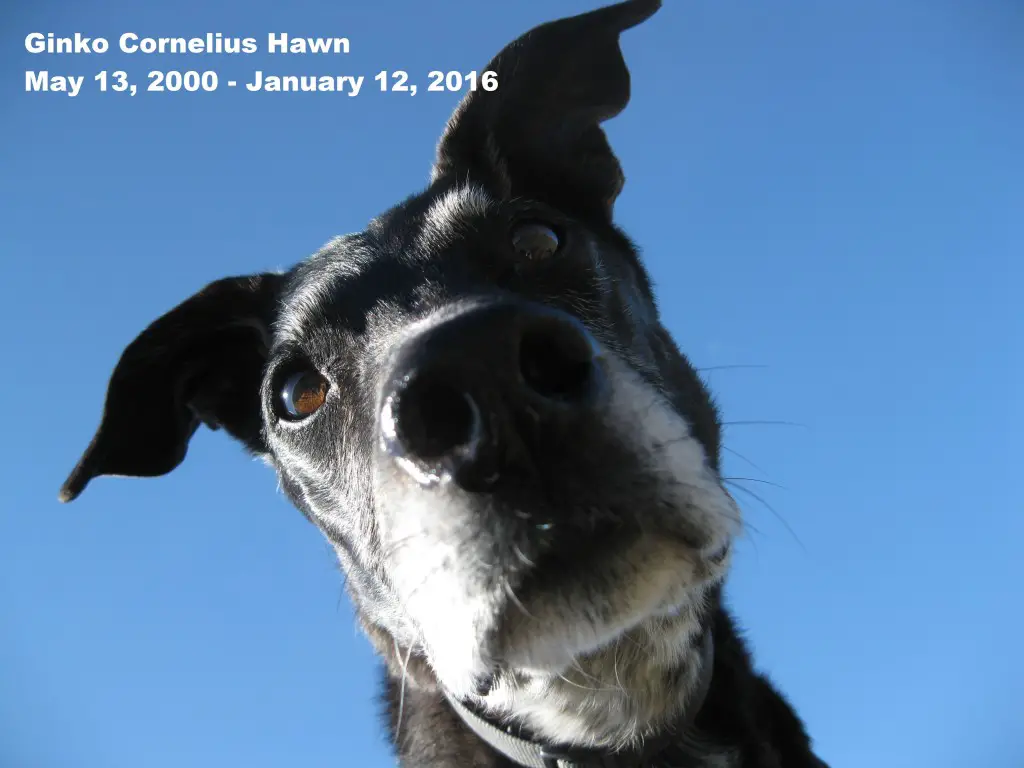 I'm confident that this is the best dog name I'll ever think up.
Ginko joined our family in summer 2000 at 10 weeks old. With basically zero notice, Tom sprung him on me.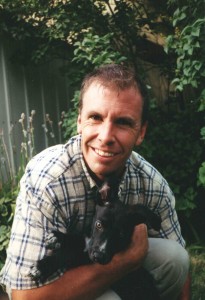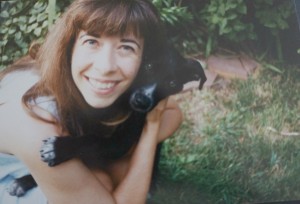 We'd lost Tom's dad, our lab named Cody, and our hedgehog named Xena back to back, and we needed some happiness in our lives. Ginko was more than happy to oblige.
We knew he was Lab + Something. The bigger he got, we figured out that the Something was Greyhound. I often joked he either looked like the skinniest Lab you'd ever seen or the fattest Greyhound, depending on which part of him you saw first.
His ears were epic.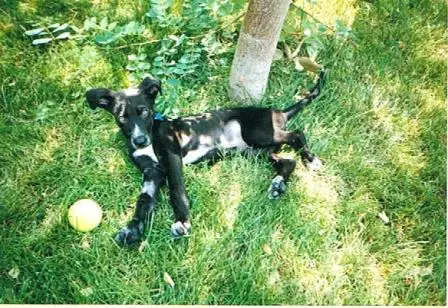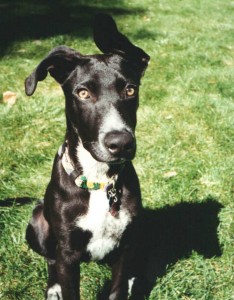 He broke countless terracotta flowerpots while trying to sniff the flowers, and we started calling him The Moth because he had a penchant for nibbling tiny holes in fabric.
We're pretty sure Ginko had a 6th Sense because he seemed to KNOW when one of us was coming home and would wait by the door or window about 5 minutes before we drove up.
He was raised by our late Dalmatian, Penelope.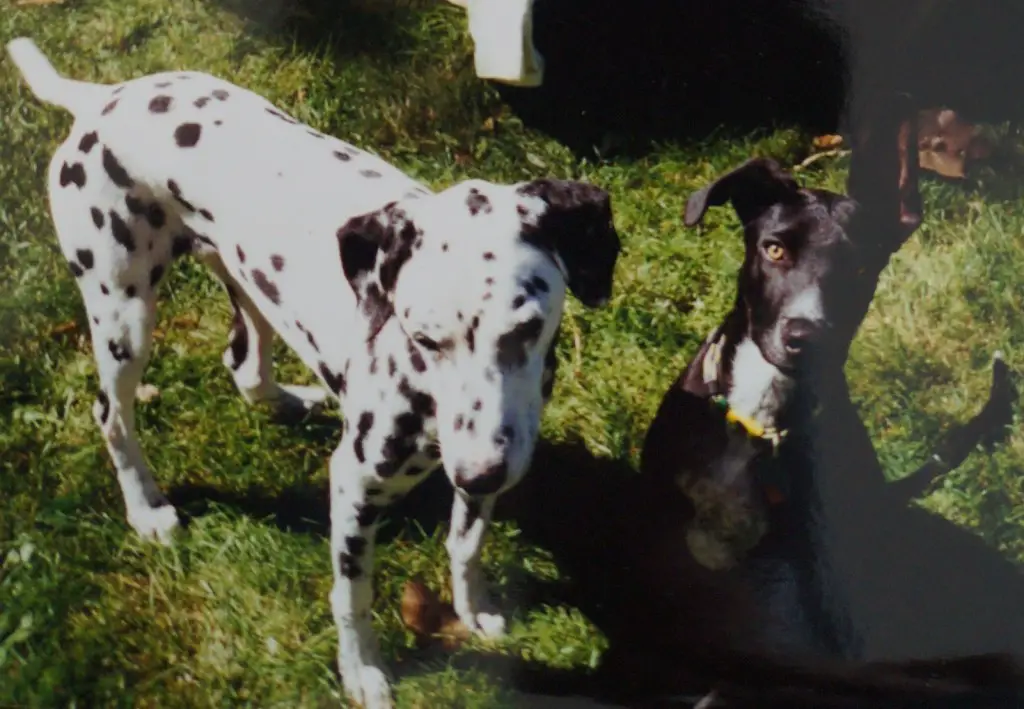 He went on to return the favor with …
(our late) Lilly
Whom he once saved from a rattlesnake.


Clover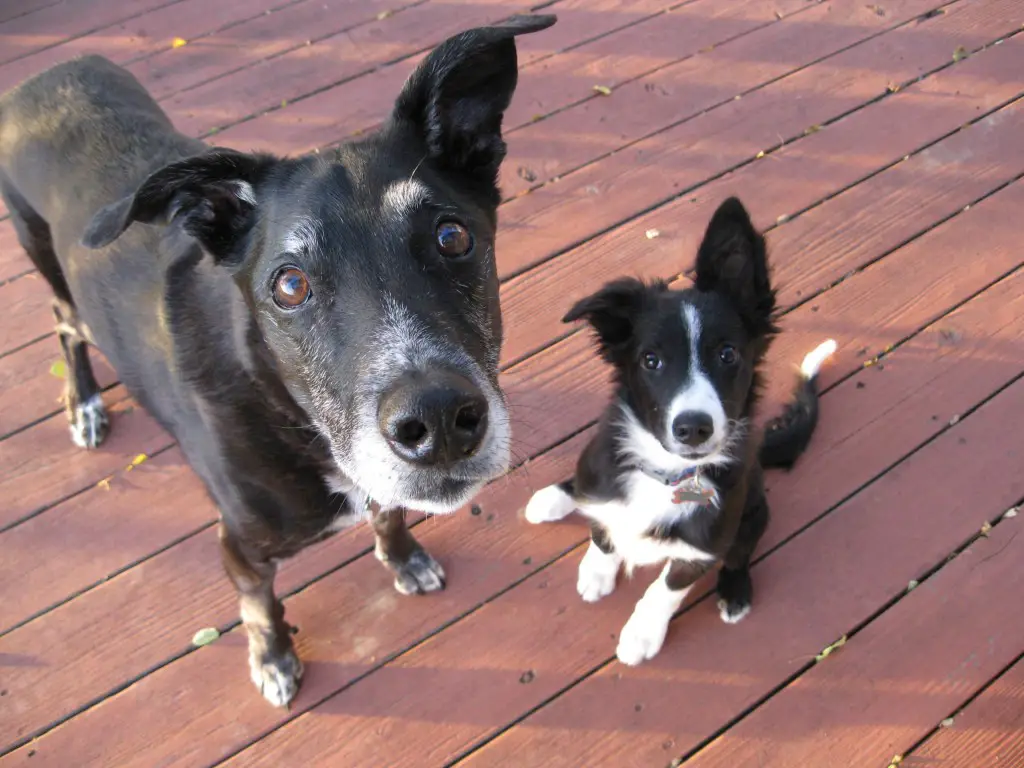 And, Tori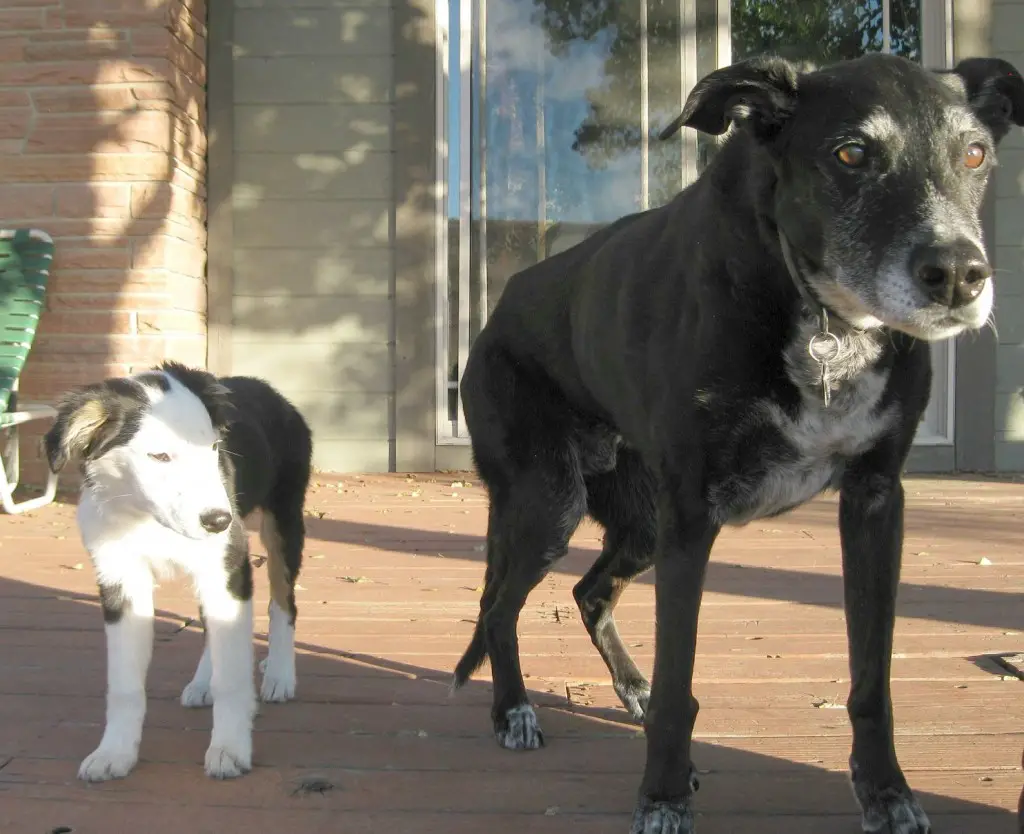 In his nearly 16 years, Ginko bore witness to many big moments in our lives
… including living at our first house and our current one, being around for more than half the time Tom and I have been together, and having the honor of being the last dog to know both Tom's mom and my mom before we lost them.
He loved his Grandma Ginny and would wait by the front windows, if we told him she was coming to visit. We'd let her get settled into the guest room, then we'd tell him "Go get Grandma," and he would bolt upstairs and jump into bed with her at bedtime.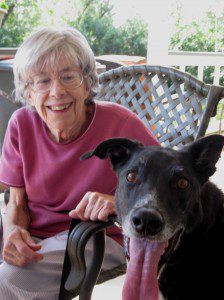 Once we moved to our current house, he became a great "Farm Dog." Many times, we wouldn't be able to see him on our land when he was outside, but if we called for him or blew the dog whistle, he would let out one loud, clear "YIP !" to let us know he had heard us call and was coming toward the house. None of our other dogs ever picked up that habit. Sadly.
This is definitely the end of an era.

***
Ginko survived Parvo as a puppy.

Later, he went through 3 massive knee surgeries, which pretty much ended his hiking days and relentless fetching from long distances …

Then came …
Yet, he endured.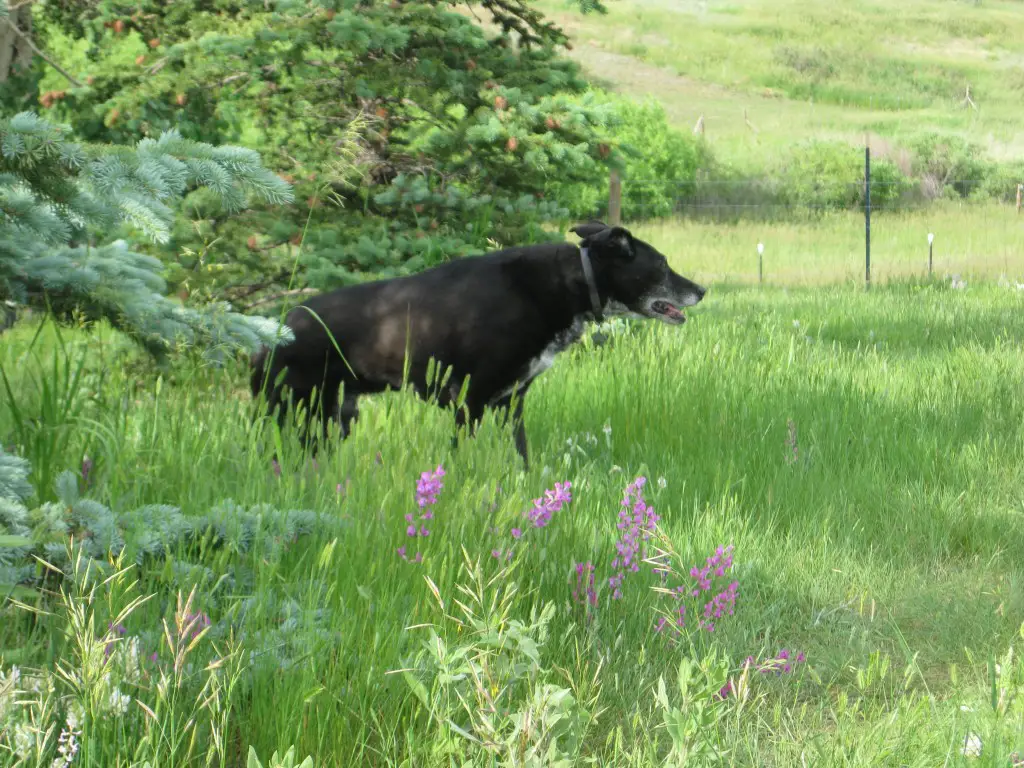 Want to know a secret? Ginko was a TERRIBLE patient. Very dramatic. While other puppies crash around and seem unfazed by tumbles and bumps, Ginko would holler and squeal like it was the end of the world, if he knocked into a wall while playing. That's how he earned the nickname The Speckle-Breasted Yipenheimer, as a puppy.
Yet, in these final weeks, he seemed to understand he needed help to do the most basic things. Still some grumbling and a snap here or there, but he took his decline in stride … as dogs often do.
In so many ways, he was the lowest maintenance dog we've ever loved.


Happy to play. Happy to snuggle.
Happy to go places. Happy to stay home.
Just … happy … easy … mellow.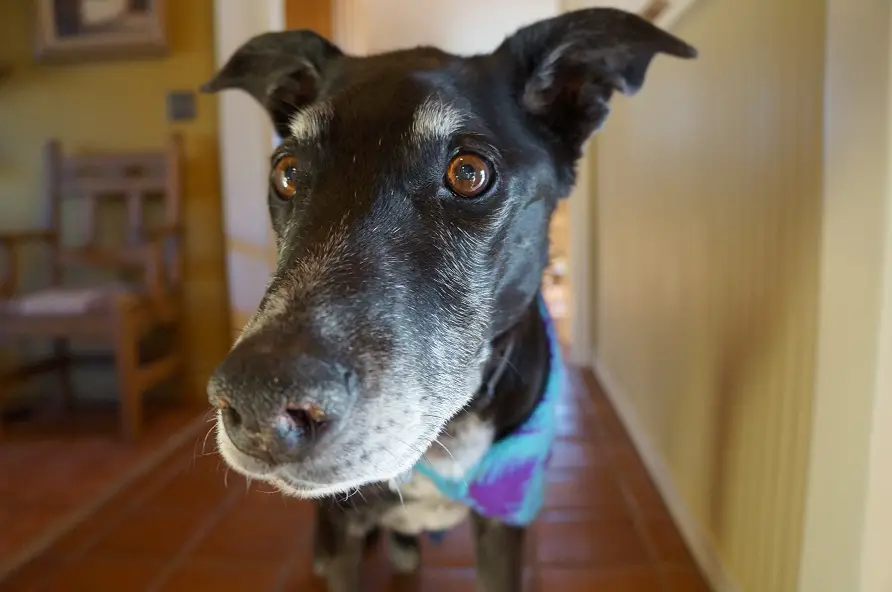 Farewell, handsome boy. We had a good, long run.
We LOVE you SO much, buddy.
See you on the other side.
***
This post is already WAY long, but here are some old videos of our dear boy.