Lilly's Last Days
It has only been a little more than 3 weeks since we lost Lilly – our incredible, miraculous canine heroine. It feels impossible, like forever, and like yesterday all at the same time. Here are the insights into Lilly's final days that I thought you'd want to know.
You may have noticed a very brief mention of cancer in Lilly's obituary. We knew in October that prolonged and monstrous immune suppression to protect Lilly's brain had led to not just one but TWO kinds of cancer in Lilly's body – oral sarcoma, nasal carcinoma.
We decided to keep that private. The news was devastating, and we just didn't have the strength to throw that information out for public consumption and comment. Also, it became increasingly hard to take photos of her where the cancer didn't show.
We decided early on that we would not put Lilly through extensive cancer diagnostics or treatment (as many as 12-15 radiation treatments, each one under anesthesia). We'd already asked too much of her. I knew that meant our time was short. I didn't fully grasp how short.
Oral Sarcoma
That swollen spot inside Lilly's lower lip was BOTH a MRSA infection and a likely spindle cell sarcoma. While kind of sad and icky to see, the oral sarcoma had no real impact on Lilly.
Nasal Carcinoma
That lump on Lilly's head, between her eyes, is another story. It turned out NOT to be a hematoma (blood pocket / bruise from the blood thinners for the blood clot), as we first thought.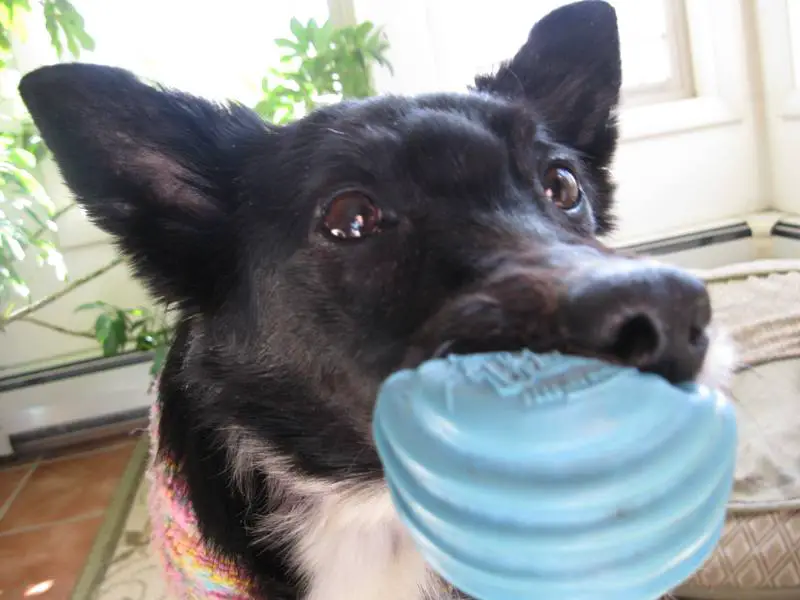 It was likely a nasal carcinoma. Such cancers in dogs often do not metastasize, but they can be incredibly invasive locally. I'm told they grow slowly, but the lump went from seemingly nothing to a killer in less than 2 months.
Nasal cancer is why …
Lilly had nosebleeds, going way back to February 2012. There is a chance it has been in there this whole time, floodgates opened by constant immune suppression.
Lilly developed that crazy allergic reaction the week before she died. That alone is absurd since her immune system shouldn't have been able to mount an attack, but her body's will to protect itself proved too strong.
Lilly began having seizures again, 3 days before she died.
I will not burden you with the details of Lilly's final days that haunt me. I'll simply say that based on what happened on her last day we believe that the nasal cancer had ruptured and had also broken through the bone between her sinuses and her brain.
Lilly's Fund
We are working out the details for a memorial fundraising campaign in Lilly's honor.
We've chosen a goal of $3,343, which is the number of days Lilly was in our lives, from her adoption until her death. I will give $693 myself, which is the number of days Lilly survived her illness. That leaves $2,650 for our blog fans to contribute.
The goal is to raise money for a memorial "scholarship" for another canine neurology patient at our specialty hospital – essentially enough to pay for a CT or MRI scan, plus a bit more (maybe part of a hospital stay or surgery).
Once we're ready to launch the campaign, I'll post details.
Thanks
Thank you for your continued interest and compassion. The crushing grief is not easy, but we're doing the best we can to remember Lilly and to honor her important role in our lives — then, now, and forever.