Homemade Hot Fudge Sauce Stress Buster
I originally found this homemade hot fudge sauce recipe from a quick online search, but it wasn't turning out quite right. I asked for help inside a great Facebook Group led by a friend, colleague, and mentor called Fearless Fresh Kitchen Ninjas. Thanks to their fast and expert input, I fixed my errors and updated the recipe so that it's nearly flawless. For better or worse, it has become my go-to comfort food (atop quality vanilla ice cream) for several months now. I have the extra pounds to show for it, so be careful. But, if you are stressed or worried and in need of gooey homemade hot fudge sauce, get ready to dazzle yourself. It's that good. (And easy to make … step-by-step pix just ahead).
Stress-Busting Homemade Hot Fudge Sauce
1/3 cup milk
1/4 cup butter (melted)
2 T light corn syrup
1/3 cup cocoa
1 cup sugar
1 t vanilla
Dash of salt
My mistake was that I stirred everything WAY too much, which makes the sauce turn out kind of gritty.
Adding some light corn syrup helps prevent that problem too, but definitely stir this as little as possible after you add the sugar.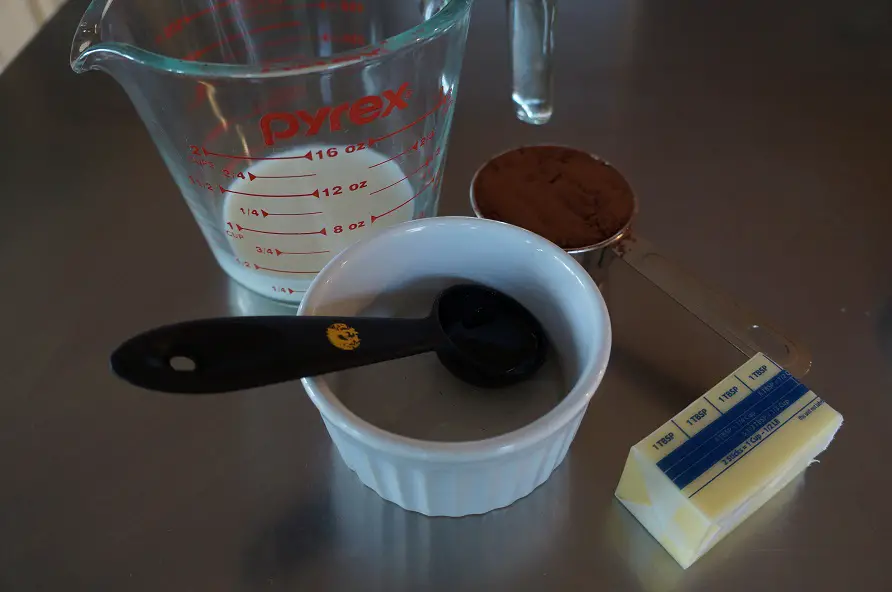 To achieve less stirring after the sugar is added, I now mix in the cocoa to the wet ingredients first.
So, it looks like this in the sauce pot that's on the stove over medium heat.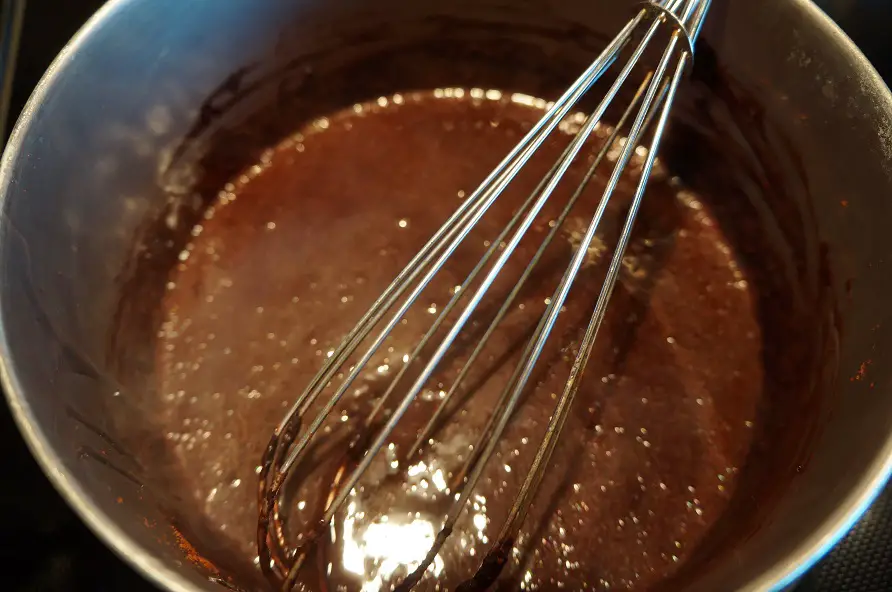 Then once that's mixed up and starting to warm, I add the sugar.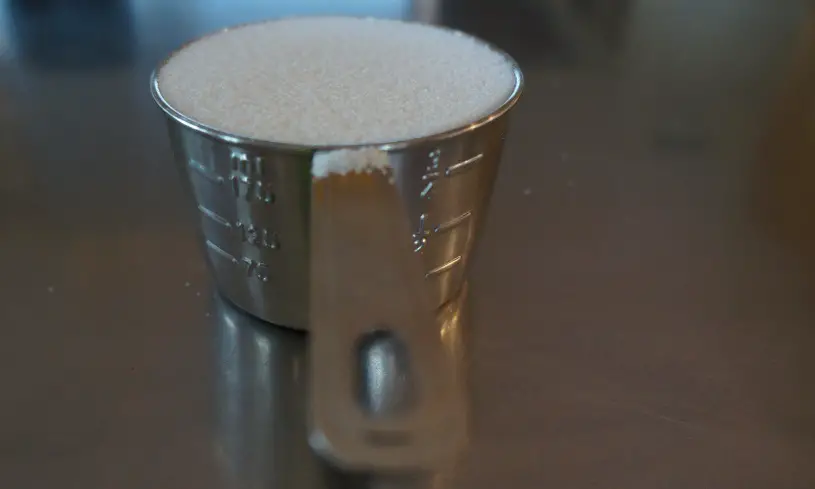 But, I let it sink in and only stir a tiny bit.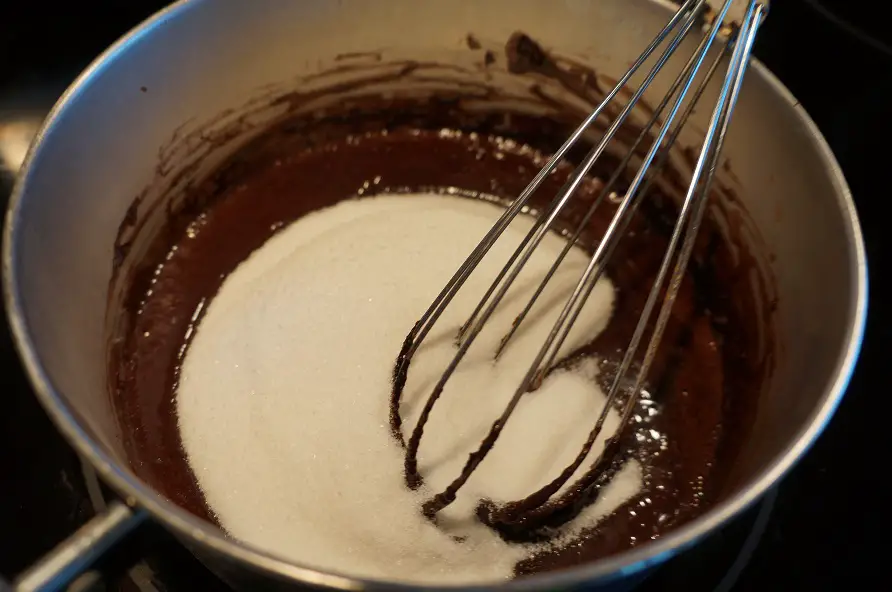 Then it looks like this.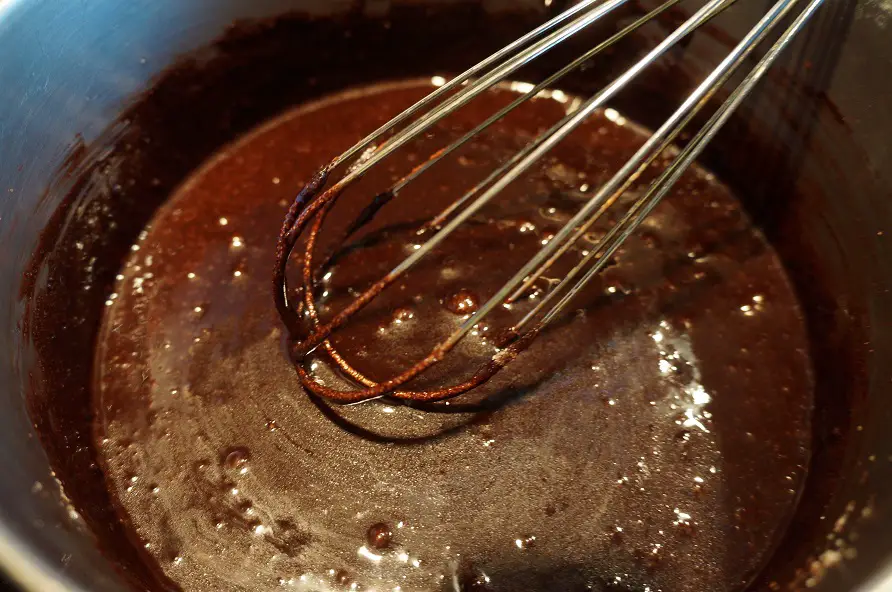 Just let it warm up over medium heat until it boils. Don't stir! Just wait.
Once it's boiling like this, let it boil for 1 minute.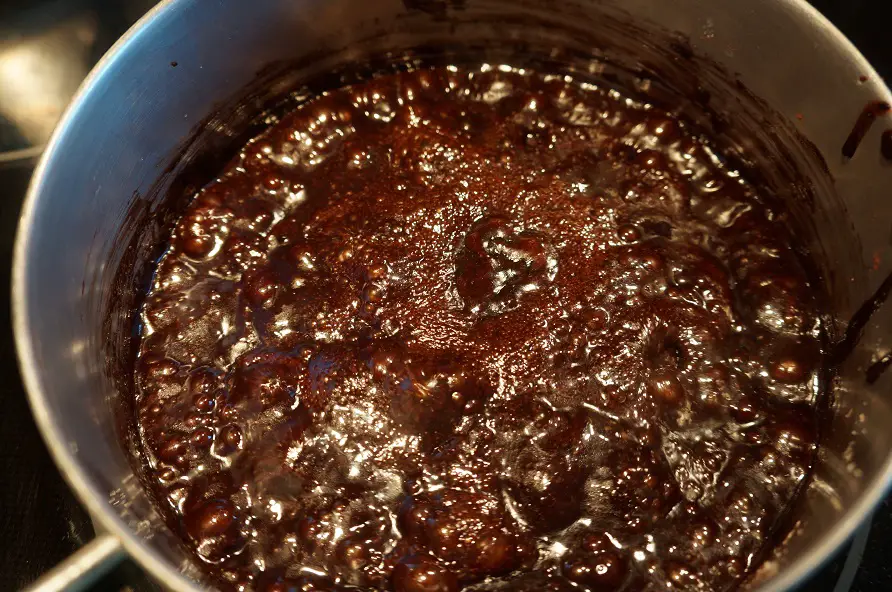 After that 1 minute, take the pot off the burner (and turn off the stove), then add the vanilla and salt at the same time, and only stir 2-3 times. More like swishes really, than stirs.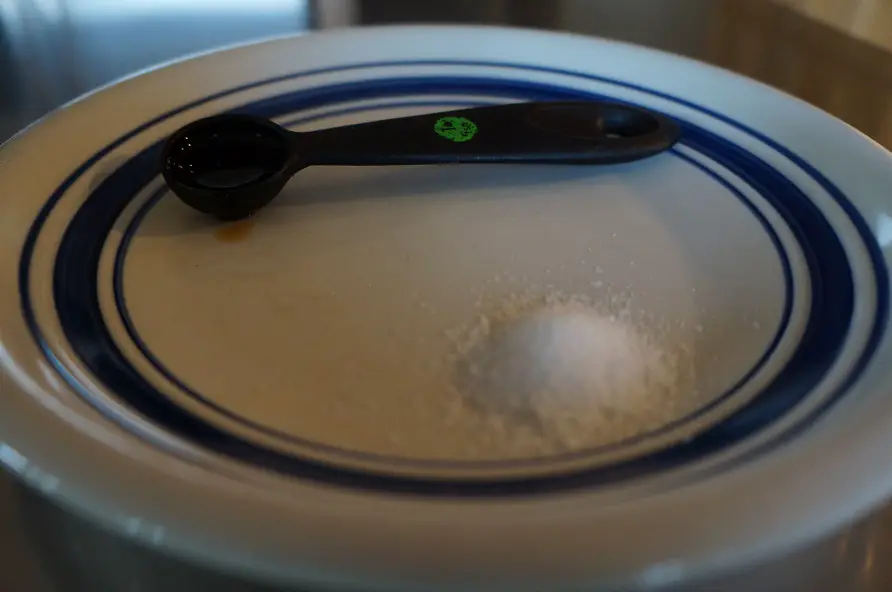 You want to let it cool a bit before putting on ice cream. And, even once you pour it on the ice cream, let it sit for a bit … that's when the chewy texture sets up.
This is NOT! a runny fudge-like sauce. It's gooey with real body and texture.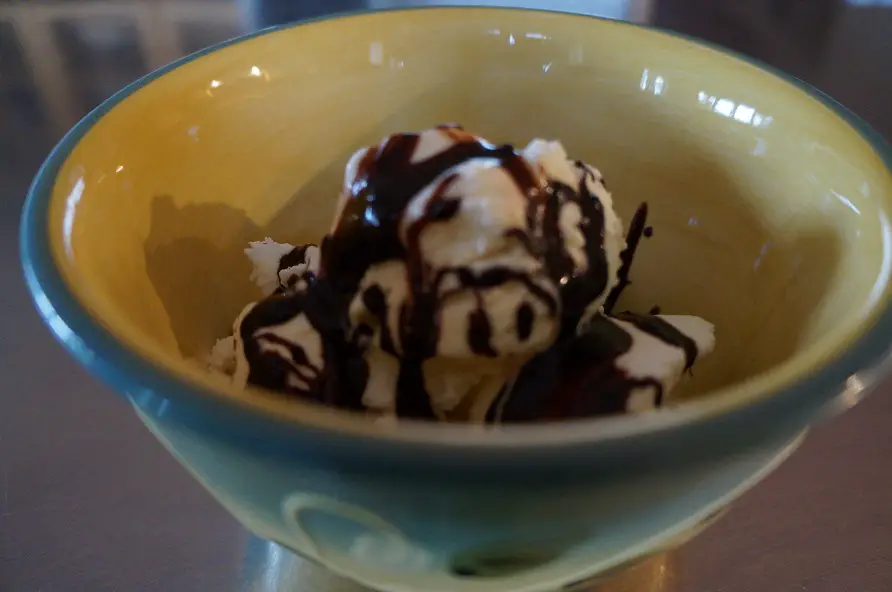 I store any leftovers in an airtight container in the refrigerator. It will really thicken up when super cold, so you'll have to reheat for later servings. I use the microwave and again stir as little as possible.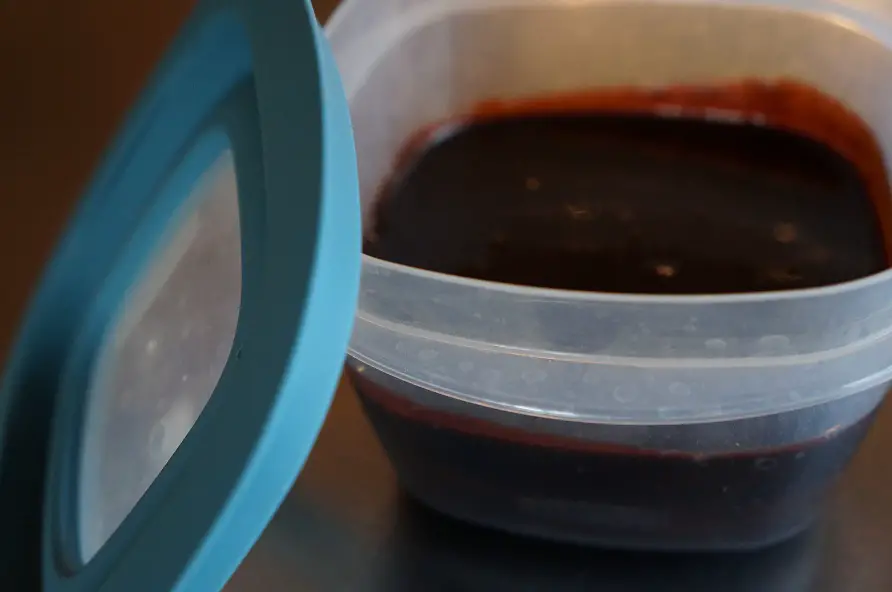 I cannot tell you how long it will last in the fridge for real, but 1 batch lasts us 3-4 nights — depending on how much ice cream and hot fudge we dole out for the 2 of us.
So there you have it. This homemade hot fudge sauce joins the pantheon of stress-busting foods in our house — along with the Magic Chocolate Coping Pie from years ago.
Clover Update
For those following the saga with Clover needing a bone marrow biopsy this week, here is a photo of her when we got home from the hospital Tuesday evening. She was still loopy from the anesthesia.
Today is better, but she is still subdued and taking pain meds.
We won't have results for at least a week (7 business days), so new medical posts when news warrants.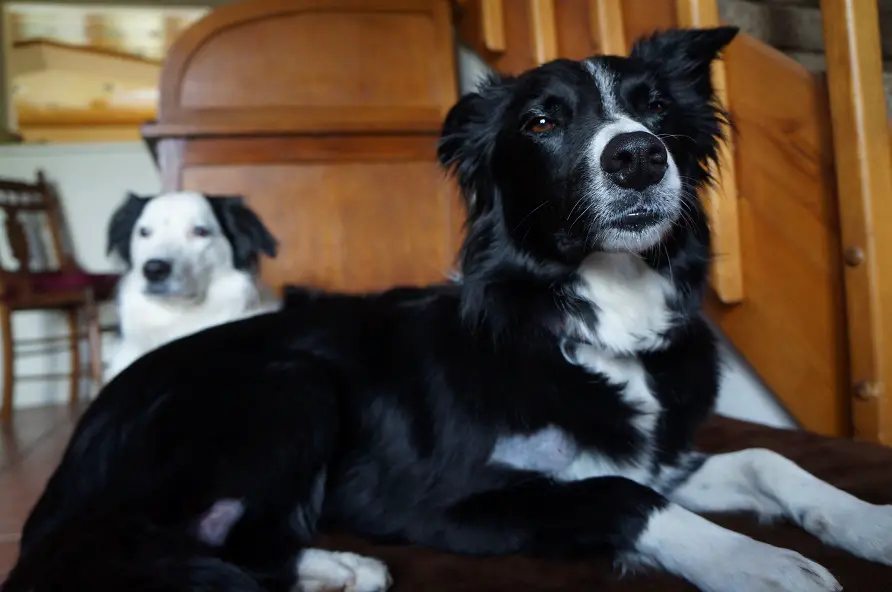 In the meantime, I'll try not to eat too much hot fudge sauce. I'm starting a new knitting project tonight to keep my hands and mind busy while we wait.