Dog Training Regrets, Not Resolutions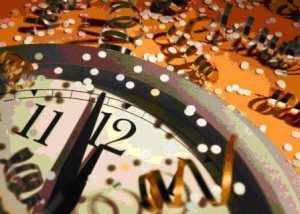 The whole New Year thing bugs me. I'm not big on resolutions because the truth is that every day could be considered an important threshold — not just December 31. So, this little reflection takes root in one dramatic realization that came with the onset of truly cold temperatures.
Here's how it went down.
While walking Lilly a couple of months ago, we crossed the county road at the corner so that we could walk on the far side. This strategy — assuming the really mean dogs that live on the other corner are not loose — gives Lilly extra space from the dogs on the inside corner who charge the fence and bark at us. (Unlike most fences around here that are set back due to easements, this fence butts right up to the road, so there is no buffer zone.)
The trouble with being on *that* side of the road is that it's often in the deep shade from the mountain to the west. That means:
The road is always icy this time of year.
The air temperature drops significantly.
Sure, it helps that the mountain also blocks the ridiculous winter winds we get, but it's dark and chilly for about an 1/8th of a mile.
I'm glove-challenged. Truly. I've got the worst dexterity while wearing gloves. I once told one of our agility trainers that I simply could NOT think straight while wearing gloves. She laughed and said, "Why are your brains in your hands?"
With gloves on I cannot hand Lilly treat after treat to help her past the barking dogs. I can hand her a treat here or there with them on, but in situations when she needs rapid fire treating to get past a fear-causing trigger, I'm required to remove my glove on my right hand.
Since Lilly gets increasingly more shark-like when she is fearful, my fingers take a beating as I hand over treats. That's a major drag in normal weather, but it's downright, eyes-watering painful in the cold.
It @#$@# hurts.
On the walk in question, I found myself FURIOUS about how much it hurt.
Now, it was tempting to blame Lilly, but the fault is entirely my own. I never taught Lilly to have a "soft mouth."
I regret that.
The whole incident got me thinking about other things I didn't do very well when Lilly was young. Here is my list of things I wish I'd trained better or addressed earlier:
Soft mouth
Resource guarding and being bossy toward Ginko
Barking, in a variety of scenarios, including while playing
Recalls when Lilly wants to play with other dogs (Since she so rarely wants to engage with other dogs, I just didn't teach this as a separate skill.)
I suppose that isn't such a terrible list, considering. With future dogs, however, I'll be much more careful about training this issues early (and often).
What's on your list?
P.S. I got a real giggle out of Dog Lover's Digest's list of realistic resolutions for dogs.