Dog Blog Poll Results: What is Lilly Looking At?
Thanks to everyone who took part in last week's dog blog poll. Today, we reveal the results and the actual answer to what exactly Lilly was looking at in this photo taken the morning of our first snowfall, October 8, 2011.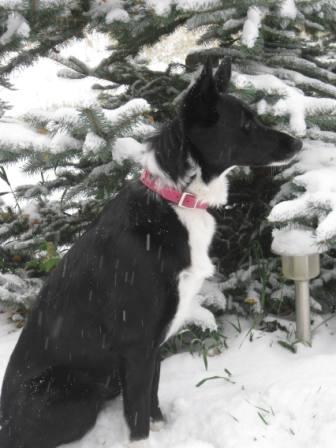 Dog Blog Poll Results
Actual answer to the dog blog poll question?
*
*
*
*
*
*
Ginko
*
Lilly was barely resisting the urge to sass him as he romped in the new snow.