I've always taken a lot of photos of Lilly, but now that I accept that our time may be short, I feel more pressure to capture her essence and read the messages in her eyes that I might miss in the hubbub of her round-the-clock care. Here are a few recent favorite photos of our intrepid canine heroine.
I've always liked dogs with a certain edge to them. And, while I'm pleased with Lilly's recovery overall, I cannot help but see a certain "roundness" (lack of edge) and blankness in her eyes and face.
I'm so glad when Lilly rests comfortably because I know her body is doing the hard work of healing itself, but it's still hard to see her like this for hours and hours at a time.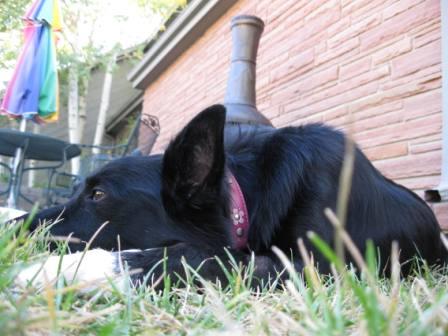 I took this photo about halfway through her most recent series of cytarabine injections. She is such a happy girl. It cracks me up. I learned recently that the boney-looking skull caused by muscle wasting from steroids is called "pred head," named after a common steroid prednisone. Since Lilly takes dexamethasone (which is 10 x stronger then prednisone), I suppose we would call her pterodactyl look "dex head."
No matter what, thanks to her playful spirit and never-ending, steroid-induced HUNGER, Lilly is happy to play with food-stuffed toys. It slays me how cute she is with her nose scrunched up.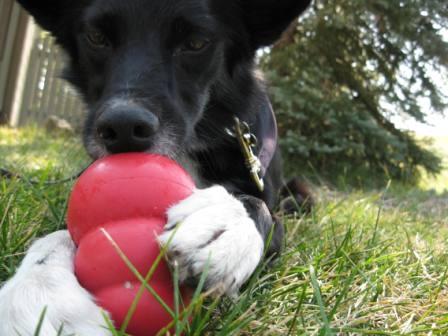 During our last round of cytarabine injections, we learned that TWO other brain patients died the day before this photo was taken. One had a brain tumor. The other intractable seizures. So, we were extra grateful for Lilly's ongoing survival. To try and cheer up our neuro team, Lilly wore her neurology bandana. We joked, "We've got spirit. Yes, we do! We've got spirit. How 'bout you?!"
Have a happy Wednesday! Hug 'em if you've got 'em!