The day we adopted Clover in September 2014, and the day we adopted Tori in September 2015, I bought each one a pet health insurance policy from Embrace Pet Insurance. I figured getting a policy right away provided the best possible protection for the puppy-girls since they were so young (15 weeks and 12 weeks on arrival) — the sooner, the better. It didn't quite work out as planned, but I still strongly suggest getting pet health insurance for your sweethearts, and I recommend pet health insurance from Embrace. I wanted to let you know about our new official relationship with the company.
UPDATE (January 3, 2017) – We no longer have an affiliate relationship with Embrace Pet Insurance.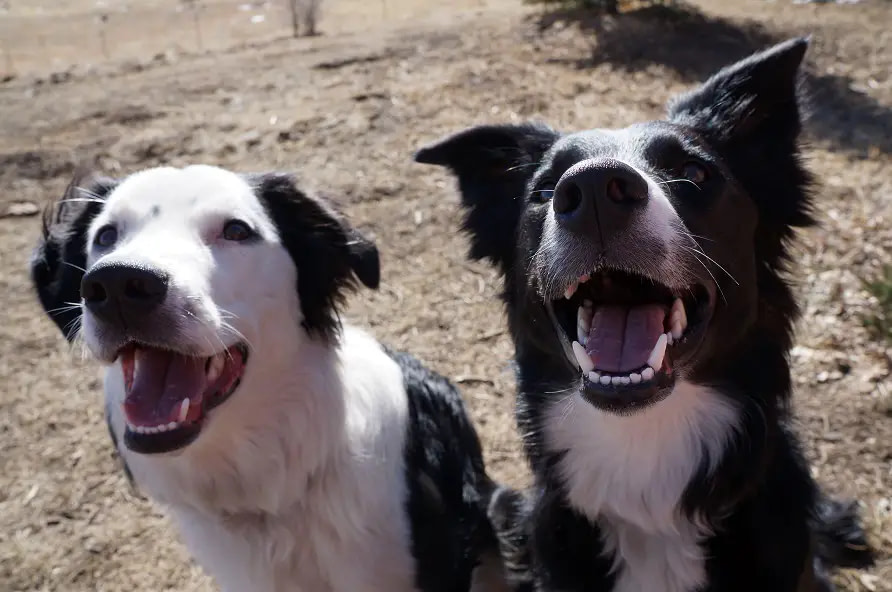 I'll be honest. For a long time, I was skeptical about pet insurance as you can see from this old post. Lilly had insurance, very basic coverage with low limits from another company, but early on, I was still skeptical. I've changed my tune, especially after spending nearly $31,000 trying to save Lilly after her adverse vaccine reaction.  If the worst happens, you'll want financial help. Trust me on that.
Champion of My Heart Signs Affiliate Deal With Embrace Pet Insurance
It sounds a lot fancier than it really is. This new affiliate relationship with Embrace simply means that you'll see text and display ads for the pet insurance company on the blog.
A text ad will look like this. (I'll always make it orange so that you know it's an affiliate link.)
Curious about pet health insurance? Check out Embrace Pet Insurance for a FREE quote and more information.
The display ads will now appear at the top of each blog post and in the footer of the blog. Once in a while I might stick one into a blog post like this:
I don't get paid for impressions (the number of times anyone sees an ad).
I don't get paid for clicks (anytime someone clicks on an ad).
I only get paid if you click on one of the ads on Champion of My Heart

AND

request a quote,

AND

click on the button that says "Purchase Policy" that will be at the end of your quote. 
Apparently, a lot of people buy pet insurance in a New Year's Resolution kind of way, but I was busy taking care of the puppy-girls and our aging / ailing Ginko in his final weeks … so I didn't have time and energy to worry about saying YES when Embrace first asked me to become an affiliate.
So, if you're thinking at all about buying pet insurance, I simply ask that you use ad links here on the site so that we get credit if you buy pet insurance from Embrace. Any money we make will help defray the monthly and other costs of keeping the blog going.
The Embrace Pet Insurance Policies I Purchased
Basically, I pay $80 per month ($40 per puppy) for illness and injury coverage as follows. I did NOT purchase wellness coverage because I feel like I can cover routine care costs, but I'd like to have help if the puppy-girls get injured or really sick. Here is the coverage chart from Clover's policy as an example.
You'll want to read more about waiting periods and such for coverage for injuries and illnesses.
What I LOVE About Embrace Pet Insurance
First of all, I actually know Embrace's CEO (or Chief Embracer, as they call her), Laura Bennett. I met her years ago at a pet blogger conference, and for a while, I even wrote articles for the company's website and blog. She is wicked smart and generous and funny, and I think she brings new ideas and energy into the pet insurance market. True to her job title, Laura gives great hugs. If she hugs you, you know doggone it that you've been hugged and that she meant it.
UPDATE: Bennett is NO LONGER with the company.
The company is based in Cleveland, Ohio, and is growing. Embrace is creating many new jobs, not just in Ohio, but all over the country. And, I'm all for supporting economic growth of American-based companies.
Embrace has incredible, and I mean knock-your-socks-off INCREDIBLE, customer service both on the phone and via email, when needed. They communicate clearly and kindly from a call center here in the U.S. They never sound like they are reading from a script. They always listen to your concerns and questions, and they answer with helpful information
The One Glitch in My Pet Insurance Plan
Even though Clover arrived from the rescue group with a urinary tract infection, I didn't think anything of it. I truly thought we'd give her some meds and be done with it. Done. Done. Done. As you may recall, that was NOT the case, and it turned into quite an odyssey with back-to-back-to-back bladder infections.
A whole bunch of veterinary and veterinary specialist appointments later, we concluded that Clover simply had immature Girl Parts and that if we let her go through one heat cycle before spaying her that it would fix the problem by letting everything mature in that general region.
All told in Clover's first year, we spent $3,698.35 on veterinary care. Insurance paid ZERO. Here's why.
Because Clover arrived on adoption day with a UTI, all of what happened after that was declared as "pre-existing," which triggered an exclusion on her pet insurance policy. So even though I bought her policy that very first day, we were stuck.
That exclusion could become permanent (for her whole life) if Clover gets another UTI anytime within a year after being treated for bladder issues.
Clover went into heat in June 2015, which led to a prolonged False Pregnancy, so we had to wait for all that hormone stuff and eating troubles to settle down before we could have her spay surgery done in October 2015. We stopped all preventive treatments for bladder issues once Clover finished her heat cycle. She has been fine ever since. Great News!
So, by my count, Clover will need to remain UTI-free until about June 2016 in order for us to get that exclusion removed from her policy.
Our Recent Claim
Just last week, Clover developed severe tummy troubles. The veterinary bill came to about $110. I've submitted an Embrace Pet Insurance claim for it. We won't get $$ help since we haven't reached our $500 policy-year annual deductible yet, but I filed the claim so that the company can track what we've spent on illnesses so far.
What we spent on her spay surgery, genetic tests, and titer tests — which I still need to write about — doesn't count toward our deductible since that's all "wellness" stuff and not covered by the policy I purchased.
Questions About Pet Insurance?
So, there you have it. Champion of My Heart has now officially endorsed a pet insurance company. It's the same one we use. Let me know if you have questions.
And, thanks for clicking on an ad and buying a policy, if you're so inclined:
Get a FREE quote from Embrace Pet Insurance.