How is this possible? Three years already ! Clover flew clear across the country 3 years ago on September 13, 2014, to live with us. Happy Gotcha Day, darling girl! Cute pix and some medical news ahead.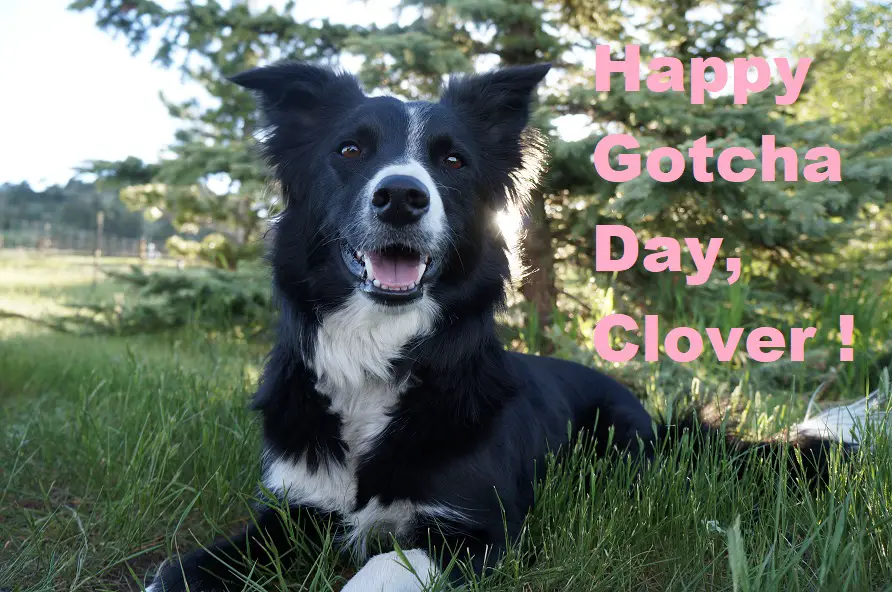 Even though I tried so hard to savor and remember every little moment when she was a puppy, I can feel those memories fading. Good thing for photos and videos !
Like her first Gotcha Day tribute video.
Look how tiny she was — squeee !
And, I can always reread The Story of Clover or the details from her origin story (yes, she came from a hoarding situation).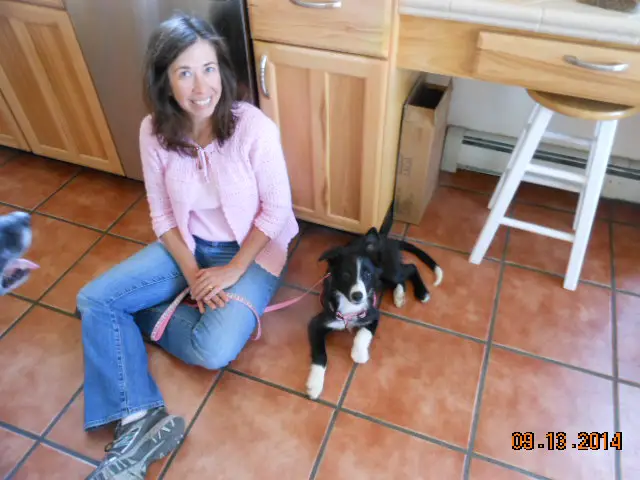 Clover looked especially tiny next to our big, old Ginko!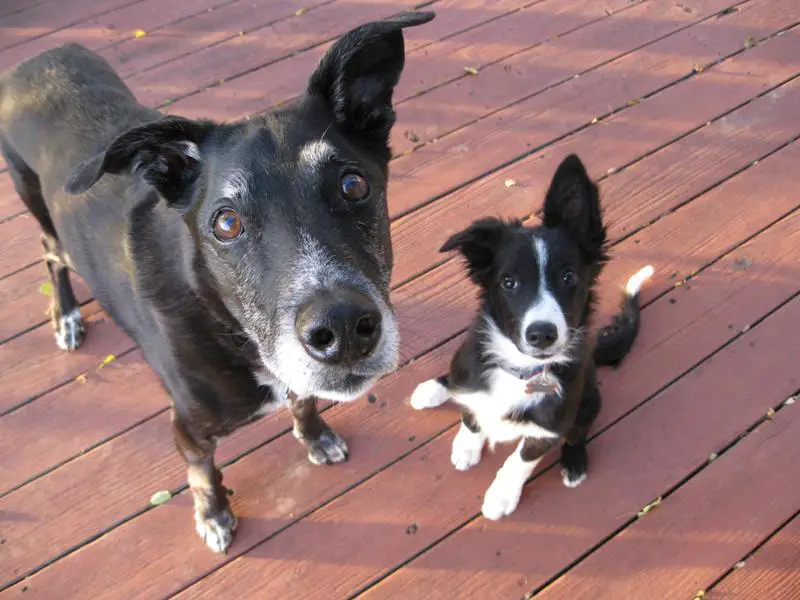 Other News on Clover's Gotcha Day #3
Clover's most recent blood test results look better. Not amazingly better, but just inside the lowest level of normal for her neutrophil count.
We'll see the specialist and check again in 3-4 months.
We have additional information from one of Clover's littermates that may indeed indicate this is normal for them, so that's comforting.
In the meantime, she is due for a few wellness type things soon … as is Tori. So, I need to pick some times to run them down for appointments. I take them individually because both at once is just TOO much to handle. (ha ha)
Could they be any sillier these days? I don't think so.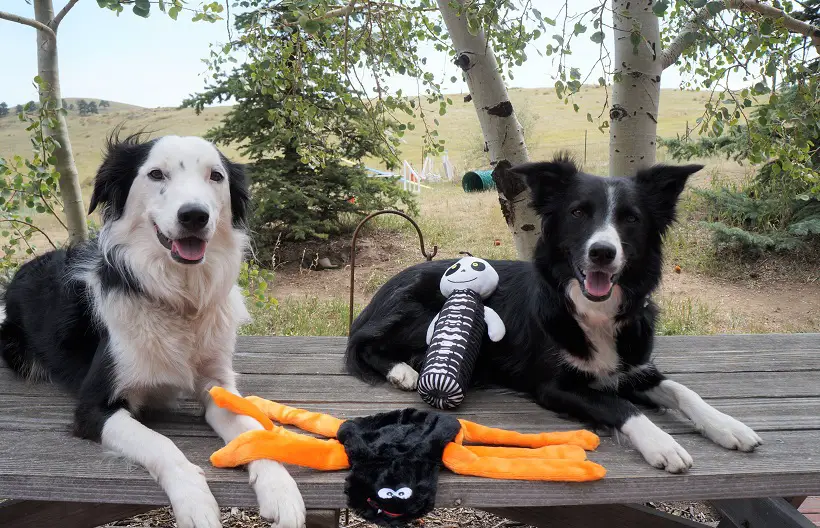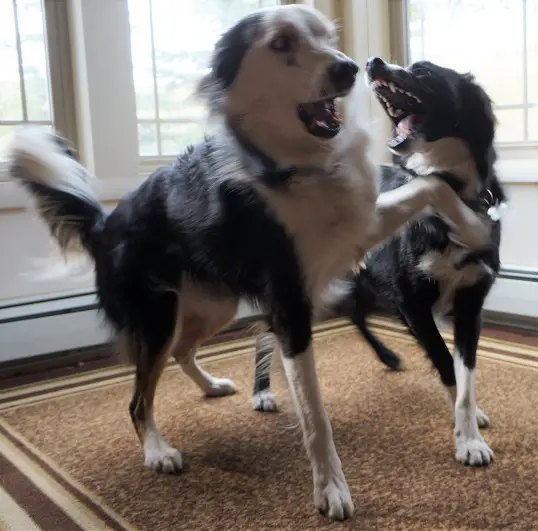 I will very much try to get back on a regular posting schedule soon and to get our total redesign underway. Those major tech problems over the summer messed up my plans and stopped my momentum.
I'm also figuring out when I could start maybe writing the next book. Eeeeee !!!
Thanks, as always, for your interest and loyalty.