Big News – New Puppy!
It took 10 days, countless emails and phone calls, a 1500-mile journey, a whole lot of faith and fate, even more luck, and at times seemingly half the population of the Commonwealth of Virginia … but we adopted a puppy from Blue Ridge Border Collie Rescue. She is 15 weeks old, with both beauty and an incredible temperament. Name pending. Welcome home, puppy girl!
I promise to tell the full story (and it's a good one) soon. We already love her beyond all measure. We just need some time to become a renewed family.
If blog posts are late or sparse for a bit, that's why.
Yes, this kind of happened all of a sudden. I'll explain later.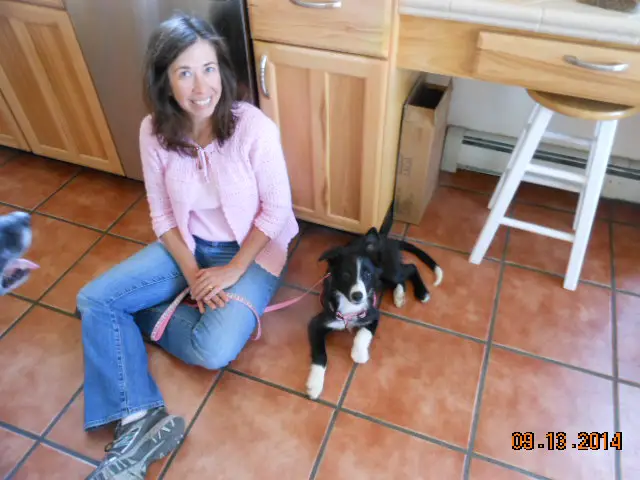 (Notice a smiling Ginko off to the left of this photo.)
The short version is this …
I saw this photo of her and read her adoption profile, and I knew she was meant to be.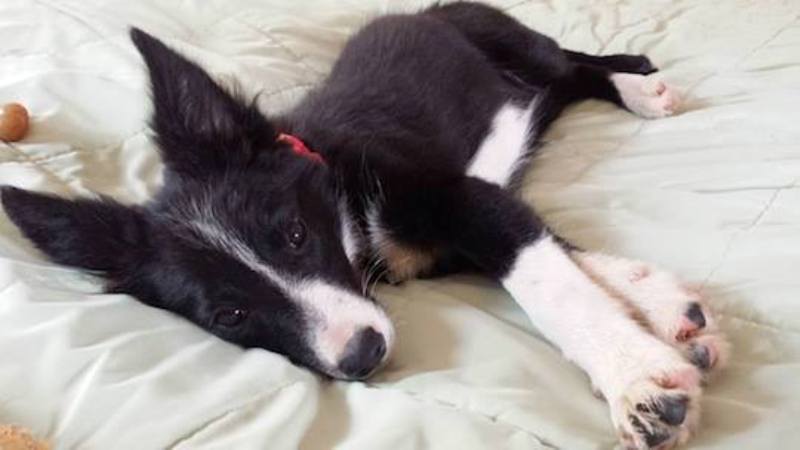 NOTE: While she seemed shy initially, she really blossomed at her foster home on a dairy farm in Virginia — thanks to good food and lots of love.
** Adoption Profile **
Sugar and Spice!
Little Meg is a 12-week-old, darling puppy who recently came into BRBCR…she was one of the smallest of a large litter. Meg loves people, other dogs, and scratches on the belly.
Meg is active and playful, but also settles well for a young pup. With only three days of practice, she has learned to stay calm in the crate at night, and is working on her housebreaking skills. She has been introduced to various farm animals and is not scared of anything…except those mean barn cats!
She focuses on her mom with those big brown eyes as best she can; she is smart and a quick learner.
Remember, as a purebred Border Collie, Meg will need lots of exercise and play. She will likely be more laid back than some of her bigger siblings, but still must have an active and loving companion home. She is a little more timid of new things than some of her littermates, but is working on socializing with her foster family. Once she learns something is safe, she relaxes quickly. She has a non-dominant personality, and loves other big dogs.
Meg would be a wonderful companion in an active home. She is presently being fostered near Waynesboro, VA. If you're interested in meeting this special little girl, please contact her foster mom, Beth at …
Name: Meg
Breed: Border Collie
Sex: Female
Age: 12 weeks
Weight: Medium as an adult
Color: Black and White
Coat: Rough Coat
Activity Level: Active companion
***