Wordless Wednesday: Harnessing Lilly
I admit it. I'm a Wordless Wednesday rule-breaker. I always say too much. Today, let's talk dog harnesses. The one Lilly is wearing here is actually Ginko's (scaled down badly). I need to find a good one for Lilly, so any and all recommendations welcome.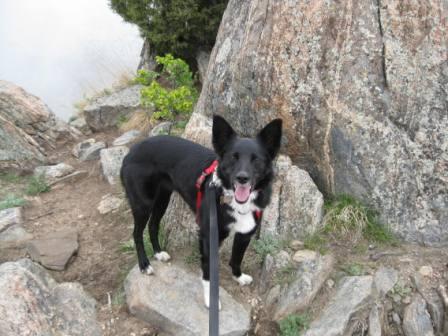 I took this picture Memorial Day Weekend, when Lilly and I hiked (in the fog) up to our favorite lookout point … except we couldn't really see much.
Still, the cool weather suited Lilly just fine.
I say this all the time, but the real power behind having a dog as your best, best friend is that you are NEVER alone … on a hike or in life.