I'm forever amused at the estimates circulated in the media about the costs of having a dog in your family. The annual figures shared by major pet or veterinary organizations always feel WAY TOO LOW. So, I decided to test that theory and keep track of my puppy spending from Clover's adoption on September 13, 2014, through her Gotcha Day anniversary, September 13, 2015. Are you ready to see what it really costs to bring a puppy home (at least home to a family like mine)?
The Cost of Raising a Puppy at Champion of My Heart?
$7,137.14

Adoption costs included the $300 we paid for her airline flight home from Virginia (Dulles in Washington DC) to Denver as well as a refundable $150 spay/neuter deposit that we'll redeem after Clover has surgery (probably sometime this fall). Adoption story details.
Veterinary care included both routine / wellness things like her final vaccinations and such, but the bulk of those costs came from her many UTIs and the specialist we saw for that and the months of medications she took and tests she had. All told it's about a dozen veterinary appointments in the first year.
Pet insurance … Because Clover arrived from the rescue group with a UTI in progress, our pet insurance considers that a pre-existing condition — meaning we got ZERO help paying those costs due to their exclusion from her policy. Now that the UTI issue appears to be solved, if Clover goes a full year from the time treatment stopped (in July) without a UTI problem, then her pet insurance exclusion will expire. So, the figure you see in the chart is monthly premium costs only. There were no reimbursements.
Training included many weeks of puppy kindergarten, 6 weeks of level 1 classes, many level 2 classes, her herding instinct test, and (most recently) her weekly agility classes.
The food category is the most likely place where I forgot to add things into the spreadsheet, especially since we started having trouble getting Clover to eat. I buy a lot of food she won't eat, and if I ended up cooking for her, then those costs are embedded in my normal grocery budget.
Keep in mind as well that we already had many things she needed such as crates for home … though as I type this I realize we did buy her a new car crate, and I'm pretty sure that got left off my spreadsheet because Tom bought it for me.
So, there is a chance some things are MISSING from this figure, but it's darn close to what's a reality here at Chez Champion of My Heart.
*** Added Information ***
Examples of low-ball estimates you'll typically see …
American Pet Products Association >>> $1,641 annual dog spending
American Veterinary Medical Association U.S. Pet Ownership and Demographics Sourcebook >> $375 for all pets in veterinary spending in a year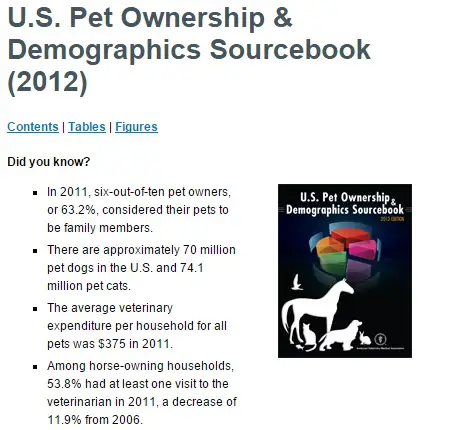 Rover.com >> $2,858 first-year expenses
Here's a link to an article and infographic from the Rover folks.