New Pet Food Resources
A couple of my veterinary pals actively work on 2 new pet food resources I want you to know about. The first is called Petfoodology (a blog written by board-certified veterinary nutritionists). The second is an online pet nutrition calculator created by the Pet Nutrition Alliance.
New Pet Food Resources – Petfoodology
This new pet food blog publishes scientific information about pet food from the pet nutrition experts at the Cummings Veterinary Medical Center at Tufts University.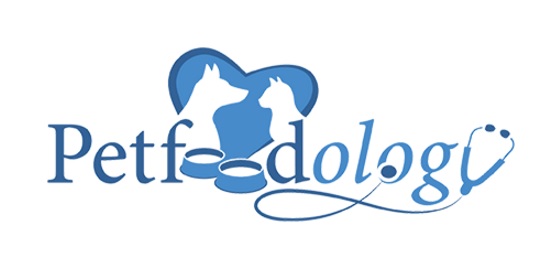 I've subscribed to the Petfoodology blog so that I get an email any time they post something new.
For example, I scored 10 out of 12 in a recent Petfoodology quiz. And, that's with guessing on a lot of the cat nutrition questions.
If you take the quiz, come back and post a comment to let me know how you scored.
Do you know how to check to see if your pet is overweight? If not, read this recent post.
New Pet Food Resources – Pet Nutrition Alliance
The second new pet food resource I want to recommend comes from the Pet Nutrition Alliance. It's a Pet Nutritional Calculator. They have one for cats and one for dogs.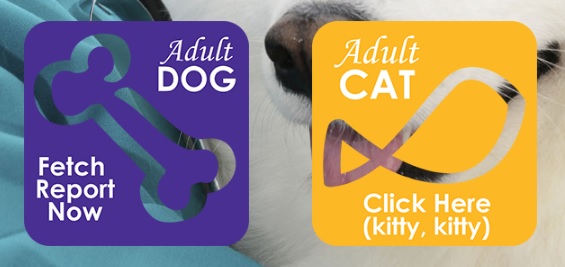 Technically, these tools are meant for use by veterinarians, but I recently used it to make sure Clover and Tori are getting the right number of calories in the amount of food I'm giving them.
I had hoped that it would automatically pull the number of calories, if I entered the name / brand of the dog food I feed, but I couldn't get that part to work. So, I looked up the number of calories per cup and did my calculations that way.
The Purina Pro Plan Sport the puppy-girls eat has a whopping 475 kcals per cup. That's high, but they are high-energy dogs.
Pet Nutrition Alliance Nutritional Calculator Example
The example below is for Clover. I consider 35 pounds to be her ideal weight, so I did not have to have the calculator tell me how many calories she needs to lose weight … only to maintain.
I also like that it tells me how many calories she can have per day from true food and how many calories in treats she can have.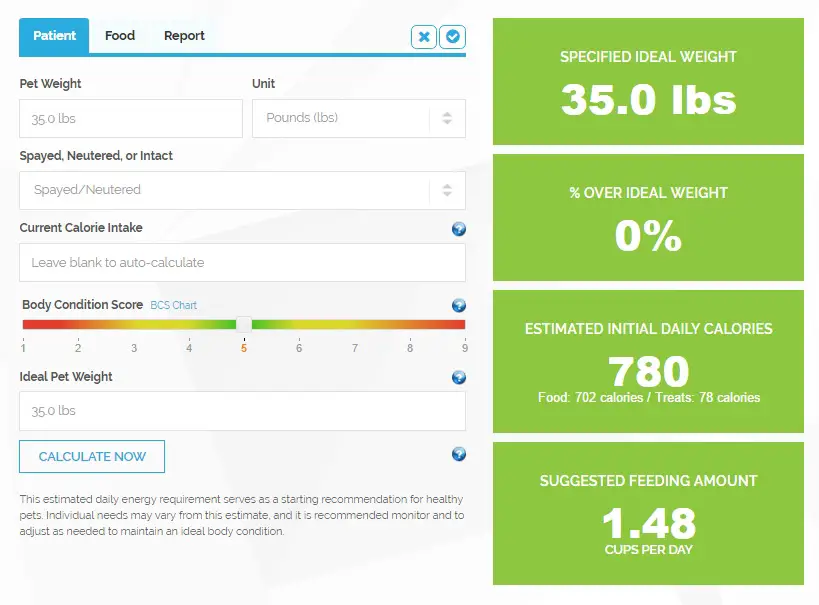 I actually feed Clover 1/2 a cup per meal. I also use her food as rewards on our walks and sometimes for her physical therapy work.
I would bet that her calories from other treats I use in training is probably higher than 78 calories per day, but I do cut pre-made dog treats and other people food treats I give into tiny pieces.
---
One quick note to those who subscribe to Champion of My Heart via email. I recently updated the email template so that it works better whether you read your email on a computer, tablet, or mobile device. Let me know what you think.