Dog Words I Can Do Without
When I wrote a bit about feeding dogs a raw diet, over on my Dog Food Dish blog, I included a mini-rant about how when raw proponents start talking about wolves, I stop listening. It teeters too close for my tastes into the outdated, debunked idea of dogs as wolves. In my mind, if it isn't true when it comes to behavior, then it also likely isn't true when it comes to food.
I'm probably oversimplifying, but there you go.
Perhaps I'm prickly after 15+ months of seemingly endless worry and sadness. (There was another death in the family last week.) BUT, there are a few words used in dog circles or quasi dog circles that I'd be perfectly content never to hear/read again. All of them take root in dominance theory baloney:
Whisperer (In any context, not just with dogs, because it has come — for me — to mean a style of dog management/training that I disagree with vehemently.)
Pack (Yes, I know the origin and all that, but for me, the word has be ruined by association.)
Pack Leader (This one really makes my skin crawl. See whisperer and pack.)
I know that others don't have the connotation issues that I do, being so heavily focused day and night on words.
Yet, when I hear people throw these words around in presentations, posts, tweets, and email, my blood sort of boils, and I think one of three things (rightly … or not!):
The person wants to sound like a dog world insider (but really isn't).
The person has not a clue that some consider these words controversial or offensive.
The person subscribes to the word's actual usage and meaning. In which case, I assume we likely have less in common than I had hoped.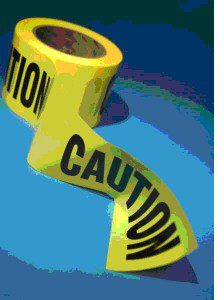 Now, I have friends — people I like, people I respect, people I admire — who do use these words. I flinch, but it isn't going to greatly alter things between us.
Alas, if it's the first thing I know about someone, I'll be honest … I'll approach with caution.
Is it just me? Or do these or other dog words or phrases set you off too?
For example, I know a lot of people bristle at being called a "pet parent."
What's your pet peeve? Do tell.