Yes, I feel a bit of a RANT coming on. Let's call this Dead Dog Etiquette 101. Our rural mountain community features a not-very-efficient email distribution system when neighbors have news to share or questions to ask. Imagine me almost vomiting when the following email arrived.
---
SUBJECT: Dog
If anyone is missing a medium large black dog with no collar, it was in the left lane going towards Golden yesterday around 4:00 pm, when I came around the sharp turn heading towards the open space park. He was running and I was unable to swerve or stop and he hit the front of my bumper on the license plate and knocked into the shoulder. A young man hiking in the park saw the accident and went to check on the dog while I waited in the park driveway. He or she, was killed instantly. As a pet owner, I fell (sic) awful, but there was nothing I could do to avoid him. I called Jefferson County to report this and they said they would contact animal control.
---
Dead Dog Etiquette 101
If this was my dog, this sure as @#$@#$ is NOT how I would want to find out she was dead. So that's problem #1 with an email blast like this. For goodness sake, this is terrible, terrible news. Beyond that, though, the note also bothered me because it:
Blames the victim (for running in the road).
Admits the person didn't personally check on the dog.
Uses the grammatical construct where the use of the word BUT negates what came before it. [I fell (sic) awful,

but

there was nothing I could do …]
Offers no apology. None.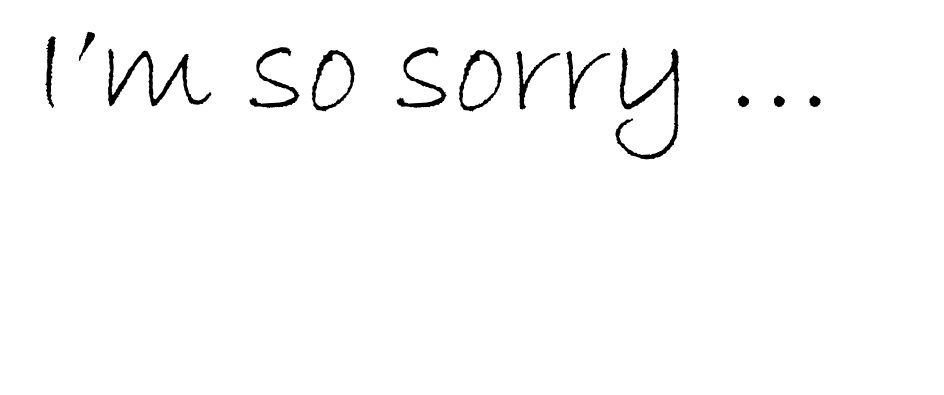 Advice From an Etiquette Expert
To help me think through such a reality, I asked for input from my long-time, go-to source for all things etiquette — Jodi R.R. Smith from Mannersmith Etiquette Consulting. I keep a copy of her book The Etiquette Book: A Complete Guide to Modern Manners on my shelf.  I wrote about what the book says about various dog etiquette situations in a past post, if you'd like to take a look.
Here is Jodi's input on what to do and say if you accidentally hit and kill someone's pet:
Check to see if it is still alive and if so, to provide emergency help (at a minimum, calling the police about the situation)
If it is not alive, first check for tags to contact the owner directly.
If there are no tags, then call the police/animal control officer.
In addition, touch base with people in the area to see if the pet can be identified. This may include posting on social media.
If posting or sending out a distribution email, be as soft and kind as necessary. "A medium size, yellow lab mix was spotted on Main Street/Route 7. Please contact animal control for details." Then let the professionals take over.
She explains, "This incident reinforces two things in my mind. First, it is important to make sure you pets have collars/tags in case of emergency. Second, when I worked in human resources, if an employee died on the job, the procedure was to notify the family that the employee was on the way to the hospital and to allow the medical professionals break the bad news."
Jodi also adds, "As a driver who has hit an animal, I feel for the driver as well. It is a terrible feeling to kill someone's pet."
Dog Etiquette – Editing for Tone
Jodi also helped me with some edits to the email above to greatly improve its tone. We agree that the email should NOT say:
…while I waited in the park driveway
… He or she …
… but there was nothing I could do to avoid him.
While we both understand that the driver may have been trying to avoid a legal liability issue by not apologizing, both Jodi and I feel like some sentiment of apology is necessary. Something at the very beginning like "I'm sorry to tell you…" Or maybe something at the very end like "My condolences, I am so sorry for your loss."
Emotional Equivalent
Longtime readers may recall the time I found another dog who had been hit and killed in our neighborhood. 
For someone like me who values dogs in the same way as I do people,
it was like finding a dead child.
Even with all the chatter about pets as family members, I honestly don't think a lot of "pet owners" and even self-proclaimed "pet lovers" really get it. This dog's death is a big deal. Yet, it was treated like all the other things in the community:
Where to get firewood
Which company has the best internet service
What fun events are coming up
The other problem with our neighborhood email distribution is that we almost NEVER get a resolution to an issue like this. I have NO idea whose dog this is. I have NO idea how the family is coping. All I have is a sick, sick, sick feeling this email caused in my heart and stomach.
I know this isn't a great topic for the holiday season, but I thought it was important to discuss what to do, if something bad like this happens.
Be careful on the road, pals. Lots of pets get loose this time of year with so much coming and going from busy homes.