Top 10 Things I Miss Since Life Got Complicated
Starting in spring 2009, life around here got increasingly complicated with medical / health worries and looming grief on several fronts. The changes to my daily reality often feel beyond grim. I wade through life with a conscious bubble of gratitude around me. Yet, while tossing and turning the other night, I compiled a list of things I miss.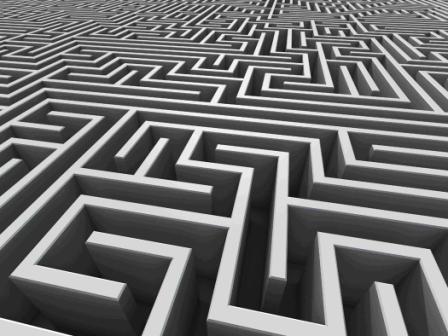 I miss being able to share undivided attention with Tom and the dogs for more than 30 minutes at once.
I miss the time to take Lilly on long walks or hikes more days than not.
I miss real free time, where I do only what I want and nothing I don't … once in a while.
I miss the scheduling space to attend dog training classes with Lilly 1-2 times per week. (We literally have not gone to class with dog trainer Gigi Moss once this year, and our last herding lesson was in February.)
I miss the mental bandwidth to think clearly, rather than feeling like there is a thunderstorm in my head.
I miss the time needed to keep an efficient, functioning home, including well-planned meals.
I miss real weekends.
I miss 8-hour (or less) work days.
I miss not feeling a sense of panic as soon as I awake.
I miss the sense that everything is going to be OK for the people in my life.
If you've already gone through a stretch in life where lots and lots of people get sick and/or die, I'd love to know how you coped long term.
I think I did really well the first full year. I continued to workout and eat well and take Lilly to class and see friends. The second year got more complicated as financial pressures mounted because these realities affect our ability to earn a living. Job one? Pay the bills. Now that we're 7 months into year three … I feel like I'm made of cement.
That's why there weren't any blog posts last week. I had so much going on (mostly numerous and incredible work deadlines) that something had to give, and that something was the blog for a few days.
I suppose what I miss most is the person I used to be … because this new girl is kind of crabby, not very much fun. She has gained weight. She is aging by the minute. She looks and feels exhausted all the time.
Oh, she fakes is really, really well most days, but she is tuckered out on a cosmic level. Taking small breaks helps some … but it isn't like these things are going away or getting better … any time soon.
While visiting a friend in hospice the other day, however, something dawned on me:
We owe it to our friends to "witness" their tough times. I'm learning so much from the people in my life who are suffering and struggling. These aren't lessons one would hope for, but there you go.
I'll do my best not to ask all of you to witness every doggone thing that looms, but thanks for playing along as Lilly and I try to figure out real life.