Right around the time our Old Man, Ginko, died in January 2016, I was working on an article for a veterinary trade magazine about the growing field of pet hospice. Not the easiest thing to be talking to people and writing about dying dogs when your own dog is dying. Among the many things I learned about palliative and hospice care for pets, I found out about "emergency kits" many hospice veterinarians provide. Such a kit may have prevented the deep regrets I have about Lilly's last day. Here's how.
Based on a pet's particular terminal diagnosis, disease progression, age, and other factors, hospice veterinarians really know that various things that can and do go wrong. They can equip you with medications in advance. If things take a sharp turn for the worse, you know what to do.
Something like this, I believe, would have prevented us from ending up in a crisis that required a mad dash to the veterinary ER with Lilly in December 2013.
I think it's a much better solution than having to call your main veterinarian or even your specialists and asking, "Now what?!"
The following excerpt is from the Animal Hospice and Palliative Care Guidelines, published by the International Association of Animal Hospice and Palliative Care.

Not that Lilly would not have died that same day. I'm not saying that. It was the end, for sure. Imagine, however, me having the ability to keep her COMFORTABLE and to mitigate her worsening symptoms on several fronts so that we could have said our goodbyes at home in a more peaceful and less panicked state.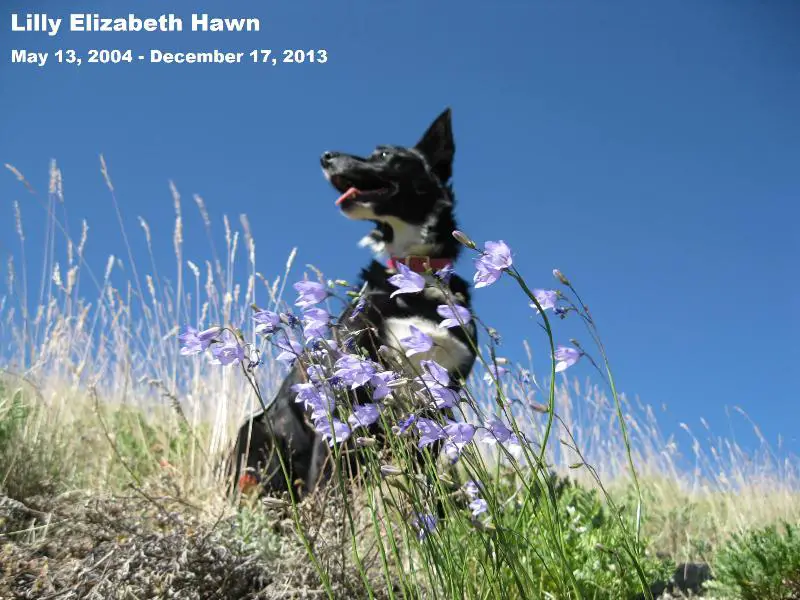 I don't talk about the details of what happened that day — to anyone. In my book, Heart Dog: Surviving the Loss of Your Canine Soul Mate, I simply say …
What others call bargaining arrived in my grief-stricken life as regret. Three days before Lilly's death, I postponed her euthanasia in consultation with our large team of veterinarians. I believe that was the right decision. Lilly rallied — as she had so many times before — and enjoyed two remarkably good days. Then, on the third day, we found ourselves in an emergency situation that I'd wanted to avoid. There were no last-ditch fixes for the cascade of things going wrong.
I do not regret having Lilly euthanized on Tuesday, December 17, 2013. Instead, I regret that her final day ended up being more desperate than I'd hoped. I didn't want Lilly to be in pain or in fear. It makes me sick to think that she likely experienced both. I had plans for her final moments — plans forgotten in the urgency of the situation.
The final stage of Lilly's illness came quickly and decisively — leaving us no doubt it was time to let her go. In those early days, I found that swift conclusion both haunting and a blessing. Even now, only the haunted feeling remains. I fear it's a life-long affliction that cannot be fixed, shared, or discussed with anyone — only tolerated.
If you are facing a difficult diagnosis with your dog, it might be worth seeking a relationship with a hospice veterinarian so that you have the information, medications, resources, and access you need to make The End as good as possible.
For comparison's sake, I will share that we had the time to plan and ensure that Ginko died at home. Several days in advance, we made arrangements with our primary care veterinarian to keep him comfortable. Because of his advanced age (nearly 16) and health status, we were fairly confident that he would NOT end up in a crisis.
So, we took the time to spoil him with treats of bacon and eggs, steak, whipped cream, and more hugs and kisses than you can imagine. We took a few final photos.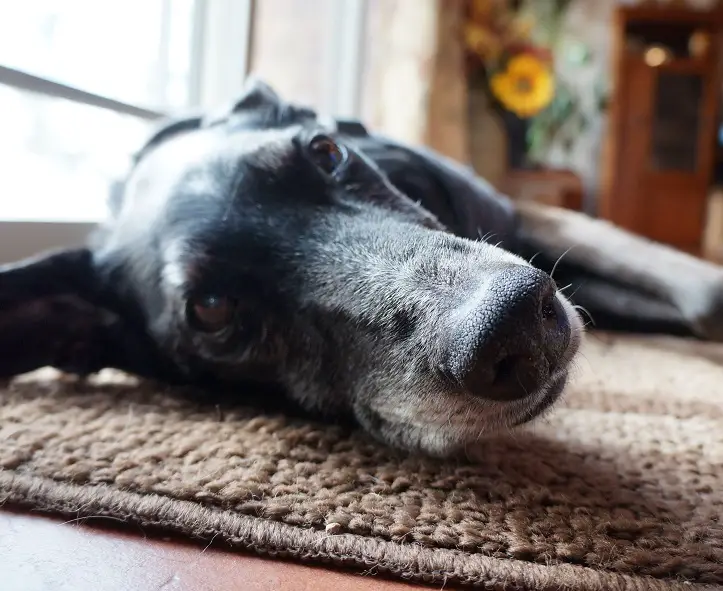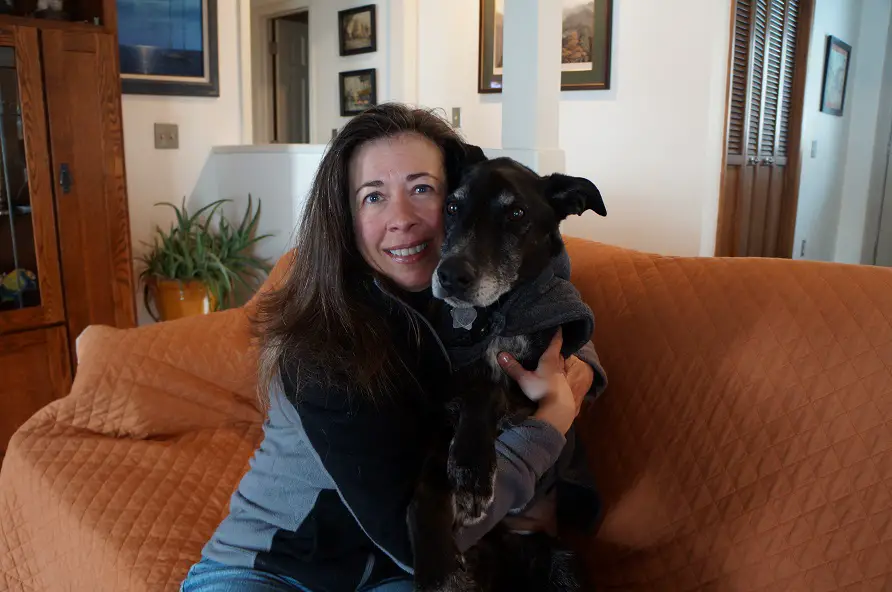 And on the chosen day, our veterinarian and one of the clinic's other team members came to the house to help us.
We drove Ginko's body down to the crematory ourselves. Not easy, but it was much easier and more peaceful than the drive we made with Lilly to the emergency hospital on her last day.
One LAST Laugh — As you may remember, he was completely incontinent toward the end, but he did not wet himself (as many dogs do) as he crossed over. No pee came out when we carried his body to the car. I made the mistake, though, of taking off his belly band before Tom carried his body into the crematory … you guessed it!!! Pee everywhere. We just had to laugh. That old stinker got us one last time.
***
P.S. Did you know that you can subscribe to the blog via email? It's easy, and it's the best way NOT to miss the latest posts.