Gambling and the Fearful Dog
When we're teaching or shaping a new dog behavior, many of use the click/treat strategy that marks the behavior (click or verbal marker like YES!) just before we reward the behavior (with food or a toy). Dogs need to know every time they get it right … at first. Later, we introduce more intermittent reinforcements, where the dog doesn't know which correct response will earn a reward. We're told that a variable reinforcement pattern is the MOST motivating one out there.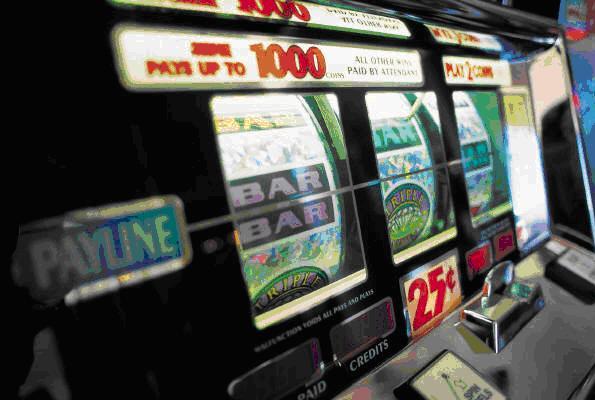 It is, in fact, the one upon which gambling casinos operate. Slot machines, in particular, are all about variable reinforcement.
Not kidding.
Still Feeding After All These Years
Some SIX years into our odyssey into healing, training away, or at least mitigating Lilly's fears, I continue to reinforce EVERY correct behavior in many, many scenarios.
Seeing or hearing other dogs or having them in close proximity is a good example, where pretty much any and every time that happens, Lilly is getting food and lots of it.
The Occasional Freak Out
Lilly is doing WAY better in many potentially scary situations than she was when things went from shy-puppy-worries to reactivity-a-go-go when she reached social maturity (around 2 1/2 years old).
These days, she better measures out her fear responses, especially if a snark is required. Smaller, less frequent snarks = normal.
The No Visiting Rule
The No Visiting Rule helped this process along … a lot. It simply means that I neither ask (nor allow) Lilly to engage with dogs we see in public. None.
Seriously. None.
Our behaviorist from Colorado State University prescribed this solution so that Lilly NEVER has to worry about meeting or having to interact with another dog. She never has to guess. She never has to wonder. She never has to believe that this time might be the one time.
Now, I cannot control loose dogs or other crappy situations, but in your average hey-we-both-have-dogs situations, we politely refuse to "say hi."
I highly recommend using whatever version of NO VISITING works for your dog's particular fears … at least until you have a solid foundation of behavior modification work done.
Always + Never = Success
So, if Lilly ALWAYS gets rewarded for offering the right behavior in the face of "scary" things, and she NEVER is forced to interact with dogs she'd really rather not know, then you end up in this place of coping pretty darn successfully in the world, generally speaking.
Variable Fear Scenarios
My question today is this: If variable reward schedules reap big rewards, then is it also true that variable fear scenarios — one BIG scare every once in a while — does an equal amount of damage?
I ask because a friend's fearful dog had a rotten experience this last weekend. (Again, it isn't my story to tell.)
I'm thinking mostly about known, specific triggers.
I've read some dog-fear info that talks about how quickly they can take seed and how long-lasting they can become, but I don't think I've read anything about how a variable scare-inforcement schedule might work (or in this case, work against you).
Have you?
***
P.S. While looking online for a description of variable reinforcement schedules, I came across a blog by some psuedo-sauve expert who talked about using variable reinforcement on women. Ok. Seriously? Ick!