The girls of Champion of My Heart have been testing out a memory foam dog bed from Pet Dreams in recent weeks. Here are some pictures and our thoughts.
We selected a LARGE size of the memory foam dog bed from Pet Dreams. I think it's a bit small  … even for a dog Lilly's size (about 35 pounds).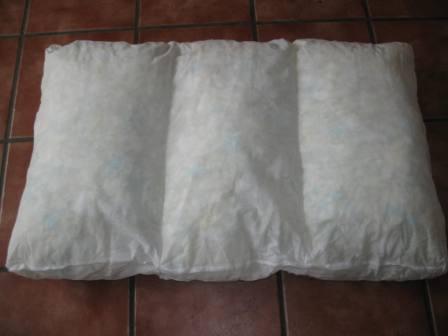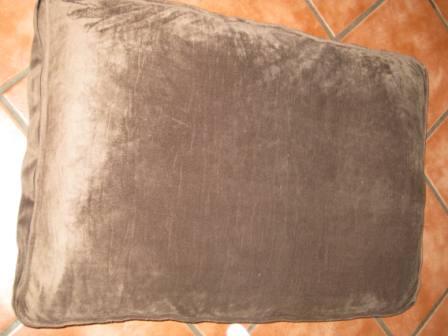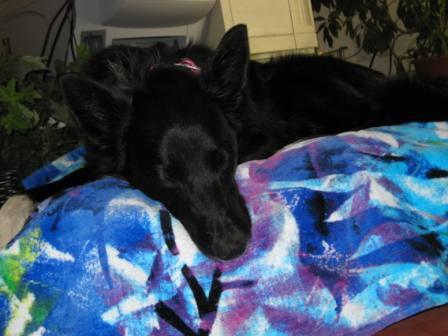 Since Lilly's massive adverse rabies vaccine reaction relapse in August, the bed has gotten a workout … as her incontinence issues have worsened. Because I don't think the plush memory foam dog bed cover can stand up to daily washing, I've taken it off.
For now, the bed is still wrapped in a trash bag, then I put a disposable pee pad on top, with a towel over that.
Lilly doesn't mind the noise from the trash bag too much, but her weakness and balance issues often make her flip and/or fall off the back of the bed onto the floor. Perhaps a bolster-style one would work better in our current situation.
Often, to combat this problem, I'll roll another towel into a bolster that I place behind Lilly.
***
FTC Disclosure
Eric Bogard from Pet Dreams sent me the memory foam dog bed for free (value ~ $80) to review. Otherwise, we were not compensated for this review.