Evenings out are rare. Last Saturday, however, date night consisted of wine, tapas, and a painting class at Art on the Brix in downtown Golden, Colorado. So. Much. Fun. The results? Well … see for yourself.
Art on the Brix is co-owned by Alyssa Graves, a friend's daughter. It's a terrific space and a clever idea for building community among people with (and without) natural-born artistic talent.
If / when we have a book to sign and read, we hope to host events at Art on the Brix because it's in a perfect location (in our "hometown"). There is plenty of free parking nearby, and we love to support local biz.
For $50 to Art on the Brix, we got:
Our first drink
Plenty of snacks
Art supplies, including aprons so that we didn't stain our clothes
Art instruction for 3 hours
At least a few other couples were there on dates. Several families took on the challenge of painting their pets, including some neighbors there for a grandson's birthday party.
It would be a real hoot for a girl's night out, bridal parties, and gatherings of pet-loving pals. I highly recommend the experience. And, if painting dogs and cats isn't your thing, Art on the Brix hosts classes for all kinds of paintings — landscapes, still life, etc.
Art on the Brix Paint Your Pet Night
Once we signed up online, we emailed Alyssa the photos from which we planned to work. It was hard to choose, but I went with this one.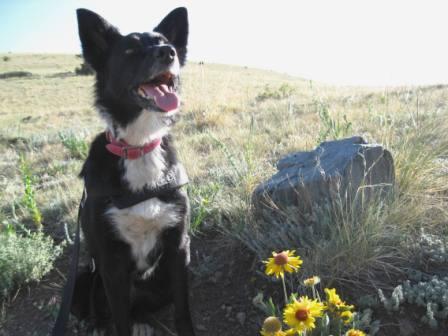 I dug around for photos of Ginko, but Tom decided to take one himself, which resulted in this hilarious photo of our big boy with his big, honking nose front and center.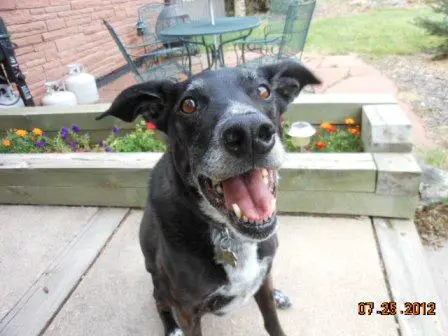 Prior to the Art on the Brix Paint Your Pet Night event, Alyssa sketches the pets onto canvasses.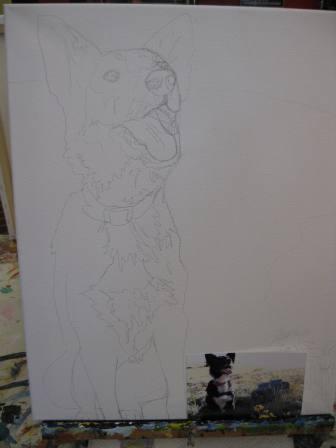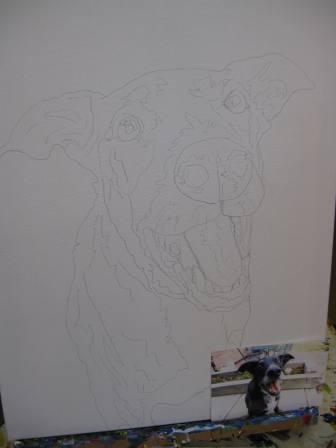 The classroom was completely full. Most people painted pictures of their dogs. One person painted a horse. One person painted a cat.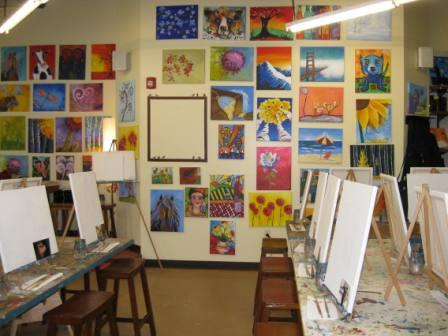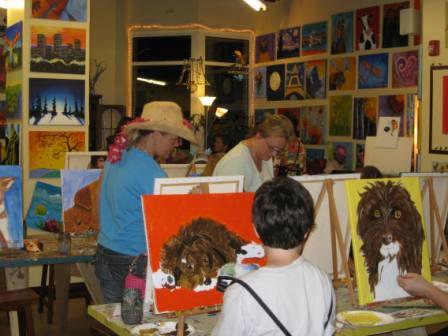 Because the eyes and the nose are SO important to a good portrait, that's where we started.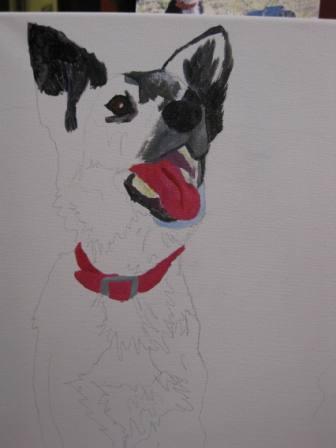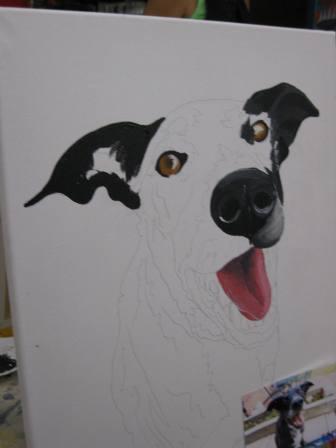 Mostly black dogs and mostly white dogs are hardest to paint. So, we mixed purple and blue into the black and some blue into the white to (try and) add some depth. We were working with acrylic paints.
I took some liberties with the size of the wild sunflowers. Tom decided that the stark black on white was perfect for his portrait of Ginko. Truly, his painting was one of the BEST of the night.
Mine turned out OK. Not great. I try not to be too sad that Tom is better at everything. While I did minor in art in college, Tom comes from a long line of artists in his family.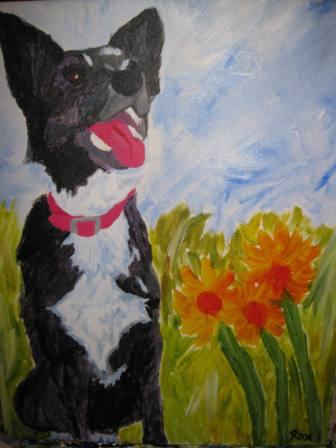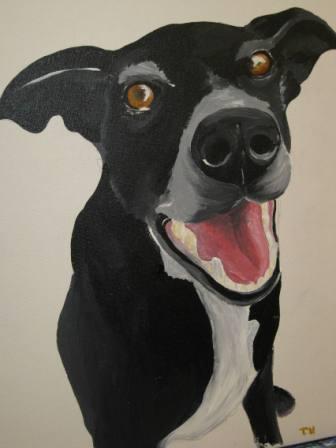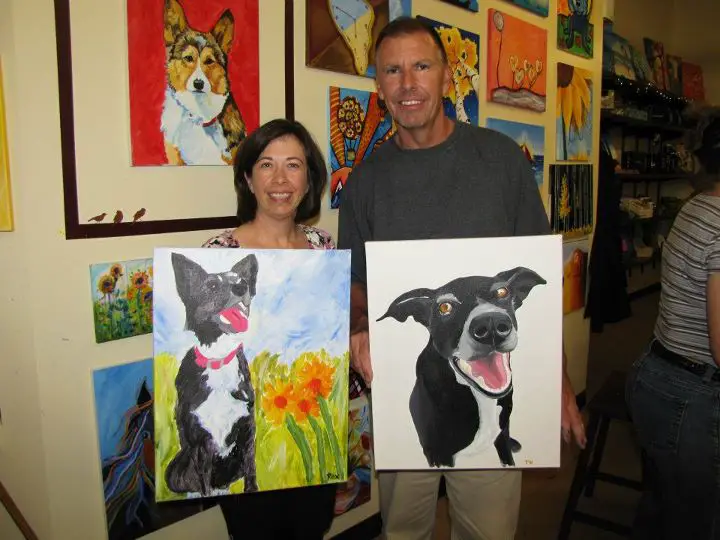 ***
Things have been a little complicated / upsetting around here, so this is our only post for the week. We'll try to get back on a full schedule next week.
***