Naming Puppy – Why Clover?
In the coming weeks, I'll try to answer some of the top questions people ask about our new border collie puppy Clover. Today, I'll explain how we went about choosing a name and why we picked Clover Lee Hawn. In short, naming puppy = hard choices.
Once the rescue group approved our adoption of this puppy — this out-of-nowhere, miraculous puppy — we began brainstorming names.
We based our criteria on both personal preferences and the belief that dogs respond best to 2-syllable names — ideally ones with a strong vowel sound at the end. Think Lilly-eeeeeee or Ginko-ooooo.
Briefly, I toyed with giving the puppy an old-fashioned, ironic, hipster name like Ethel, but you've seen photos of Clover as a young puppy. She deserved a cute name. A really cute name.
After Tom vetoed a few of my ideas, we narrowed our list down to 3 top contenders, which quickly dropped to 2:
Clover Lee
Roo Lee
Pinkie Lee
We dropped Pinkie when we realized how often we might just say PINK and that sounds too much like GINK. Even though Ginko is mostly deaf at this point, we didn't want to risk it.
We really, really liked ROO — as in kangaroo, but then people asked if we got the idea from the character in The Hunger Games named Rue. And, that dystopian connection didn't feel right for our happy, happy addition to the family.
Don't get me wrong. We tried both Roo and Clover out on the puppy to see which one she seemed to like best, but Clover became the winner for a number of other reasons.
Naming Puppy – Why Clover?
As a token of good luck, the morning our puppy's journey from Virginia to Colorado began, I emailed this photo of dried 4-leaf clovers to Dr. Beth and Beth, who were so instrumental in getting our puppy adoption approved.
The 4-leaf clovers came as a gift from longtime blog reader Lynn Hazlewood after Lilly died.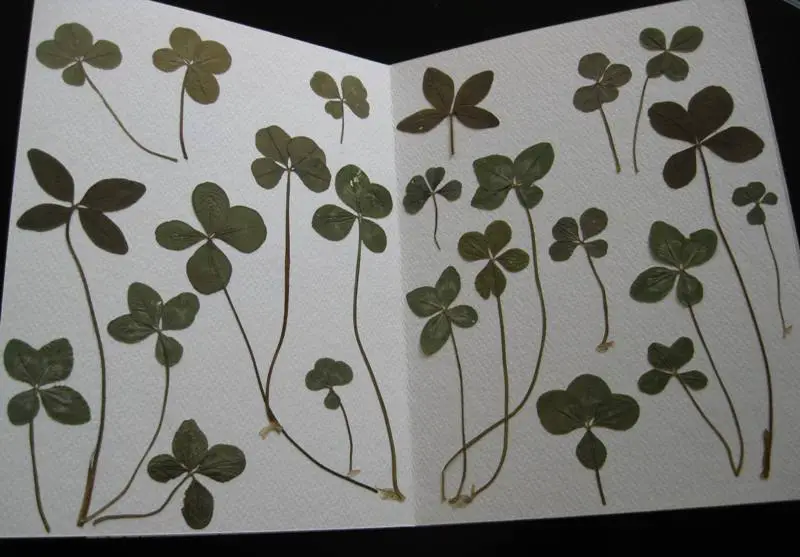 When Dr. Beth saw the photo, she emailed me with the idea of naming the puppy Clover. We LOVED it for many reasons:
It's cute.
It's different from anything we've ever named a past dog.
We always called Lilly "Our LUCKY Bug," so it seemed right that we'd welcome a LUCKY CLOVER into the family.
Clovers in History
I also went digging for Clovers in history and literature. Here are some examples of things that I found and liked:
Animal Farm features a horse named Clover who is loving, loyal, and strong.
Watership Down features a rabbit named Clover, who is strong, active, and the only one to escape.
The 1872 novel What Katy Did features a little sister named Clover, who is clever and cheerful.
Clovers, as a botanical item, feel "plucked straight from the field and still a little wild."
Clovers often mean good luck, good fortune, and spirituality.
To be "in clover" means to be prosperous.
Somewhat unique as a first name, Clover is described as "frills free, sprightly" as well as "unusual without being outlandish."
 Why Lee?
Tom's mom's given name was Virginia Lee Moore. As a child, people called her Ginny Lee. Since the puppy was coming from a rescue group in Virginia, we wanted to pay homage to both Clover's birthplace and my mother-in-law.
So, that's the story behind Clover's name.