I don't much remember what life with Lilly was like before she got so sick with an adverse rabies vaccine reaction called meningoencephalomyelitis in January 2012. Taking care of her fills my days. Our world has gotten quite small, but we feel joy at even the tiniest "normal" thing — such as playing fetch. Here, friends, is a little video update.
Update on Bladder Infection #3
Lilly now has her THIRD straight bladder infection since she collapsed, had her first seizure in a year, and began peeing blood in January 2013. Each time it's a different bacteria. It is, fundamentally, a side-effect of immune-suppression treatment for her inflammation. Daily steroids, in particular, are tough on the bladder … though I still question the role her "chemo" drug plays. (Next set of injections due next week.)
We have a message into our primary veterinarian, but I've seen a couple of signs this week that either the meds maybe aren't working or maybe Lilly has a secondary infection as well.
Without being too graphic, those symptoms include:
Smelly urine
Total incontinence while standing
… both of which we've only seen in the past when an infection is raging.
Saturday marks 2 weeks (of 24 days planned) on amoxicillin, so we'll see. We will culture everything again. I just don't know how soon, yet.
Unlike when we treated the first terrible infection or the second MRSA infection, we have NOT seen any signs of these improvements (short-lived or otherwise):
Ability to pee on her own
Dry nights and dry diapers
I'm curious and concerned, but not panicked about Lilly's TWO incidence of total loss of bladder control while standing this week (once Tuesday morning when she woke up and yesterday while playing … she let loose both ways).
Fear Not, Friends
It FINALLY feels like spring on Lilly's mountain, so we're trying to get outside more so that Lilly can be diaper free and relax in the warm weather.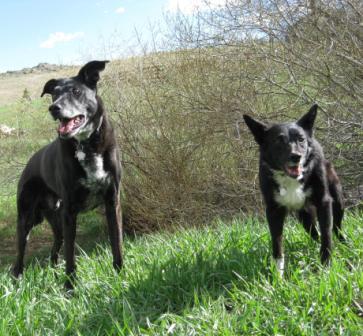 Without further ado, a video progress report on Lilly's recovery from vaccine-induced brain and spinal cord inflammation: