So What Does Ginko Think of the New Puppy?
"So What Does Ginko Think of the New Puppy?" is probably the #1 question people asked us when we first adopted Clover from Blue Ridge Border Collie Rescue in Virginia. The short answer is this … He LOVES her. Truly. But, these photos tell the story a whole lot better than I can with words.
At 14 1/2 years old with both heart and spine issues (not to mention that he is pretty much deaf at this point), people really did wonder — still do wonder, I think — how our elderly canine pal Ginko Cornelius Hawn handles having such a young / active puppy in the house.
Keep in mind that our current dogs ALWAYS have VETO power over new additions.
Simply put, thanks to a couple quick side-by-side leash walks and lots and lots of really good dog treats. Ginko figured out quickly that Clover's presence meant treats for everyone, which helped solidify his happy feelings at having a little buddy again.
Many of his behaviors that we'd been blaming
on senility have vanished.
It turns out Ginko barked at random
because he was lonely.
Ginko is too old and frail to play directly with Clover, but they take turns catching the ball and enjoy poking around the pastures together and just hanging out. He is extremely patient with her antics, including a few times she has sat on him or sprinted over / under / across him. He'll correct her when needed, but often a grumble or a curled lip is plenty. He has only pinched her hard enough or scared her enough to make her cry four times in three months, which we think is a testament to them both.
Clover kisses him a lot and tries VERY hard to get him to play with her, but I think she accepts now and understands that's just not possible for him.
Here are some of my favorite photos of their budding friendship.
The Day Clover Arrived Home (September 13, 2014)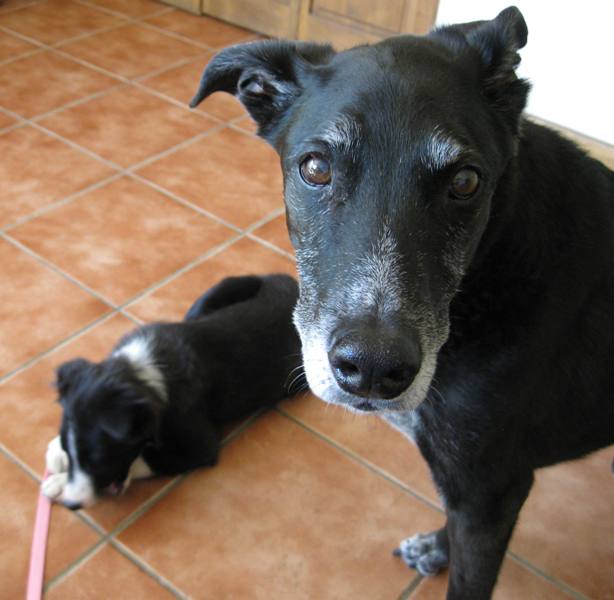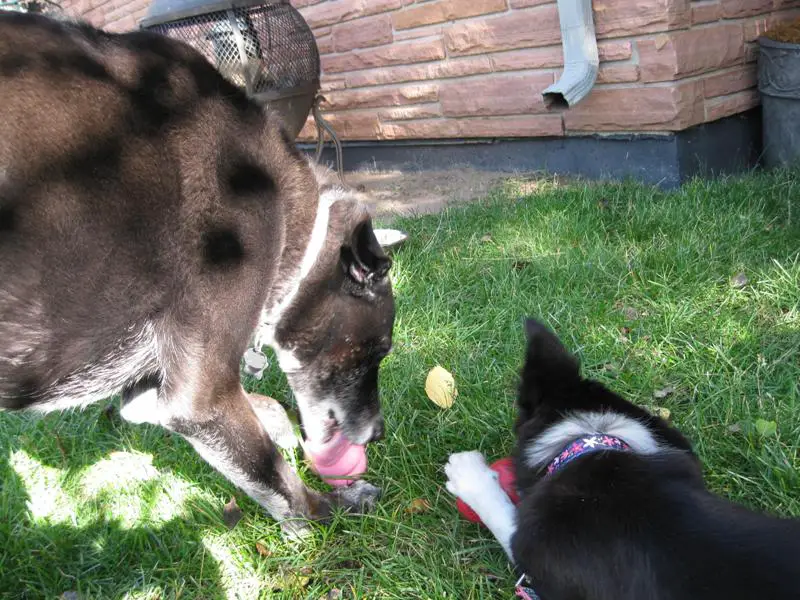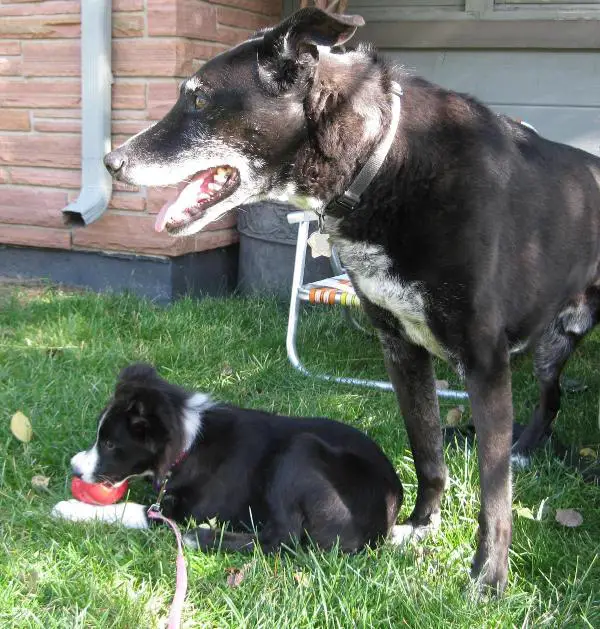 September 2014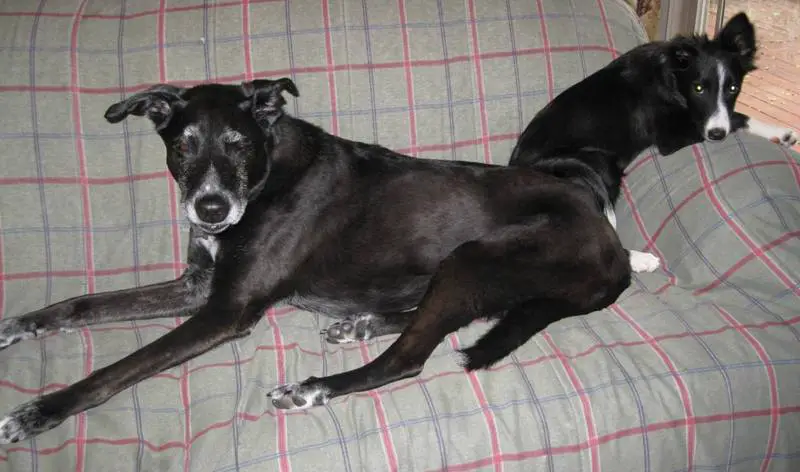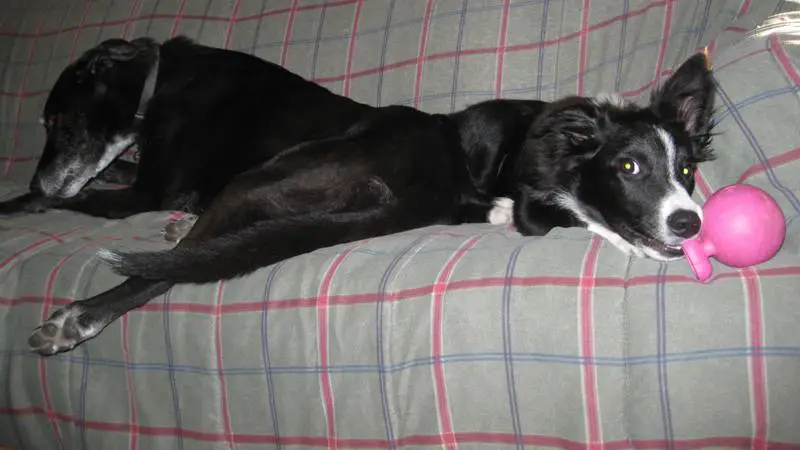 October 2014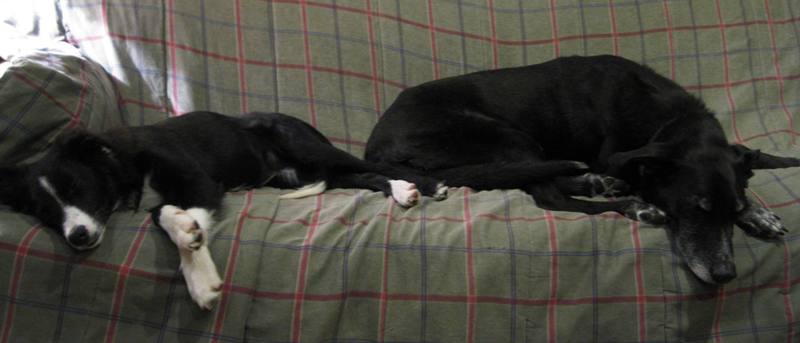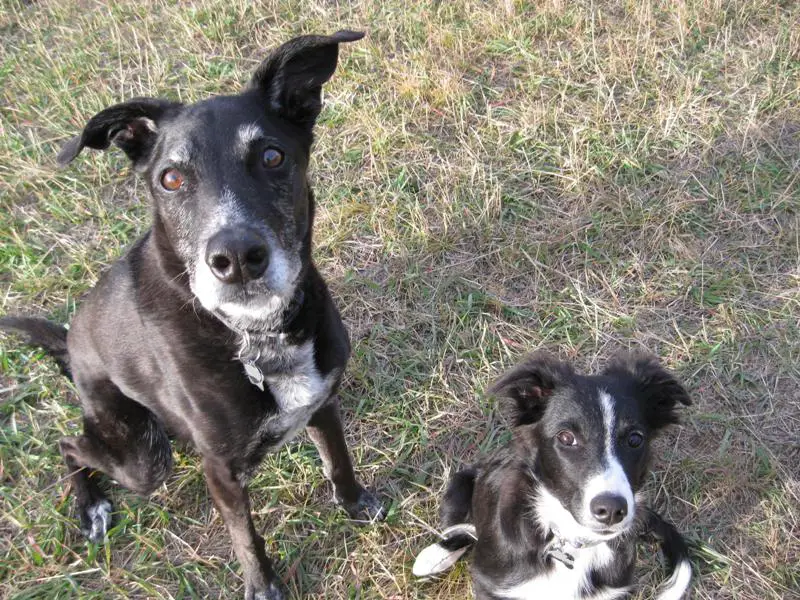 November 2014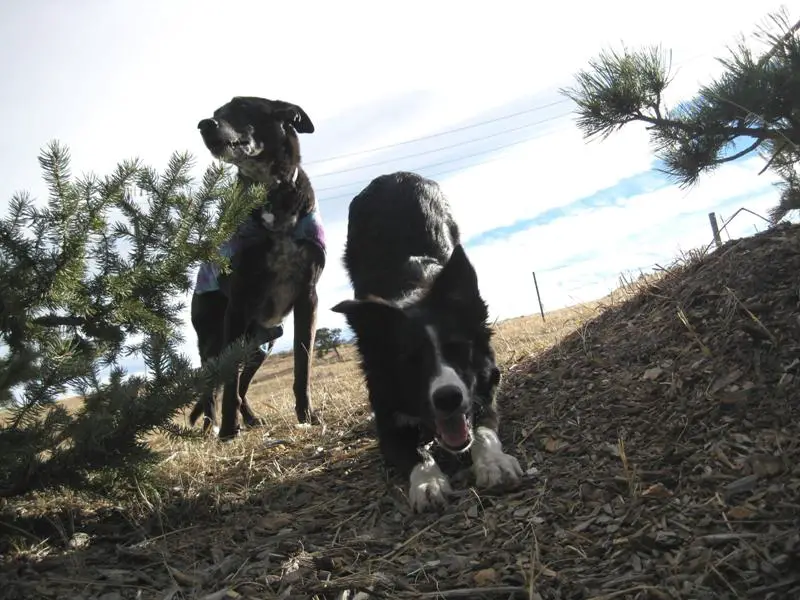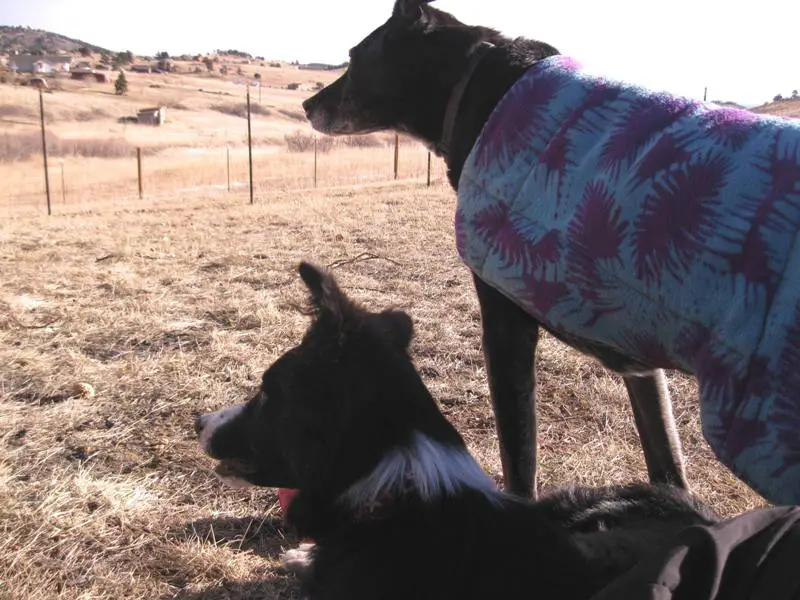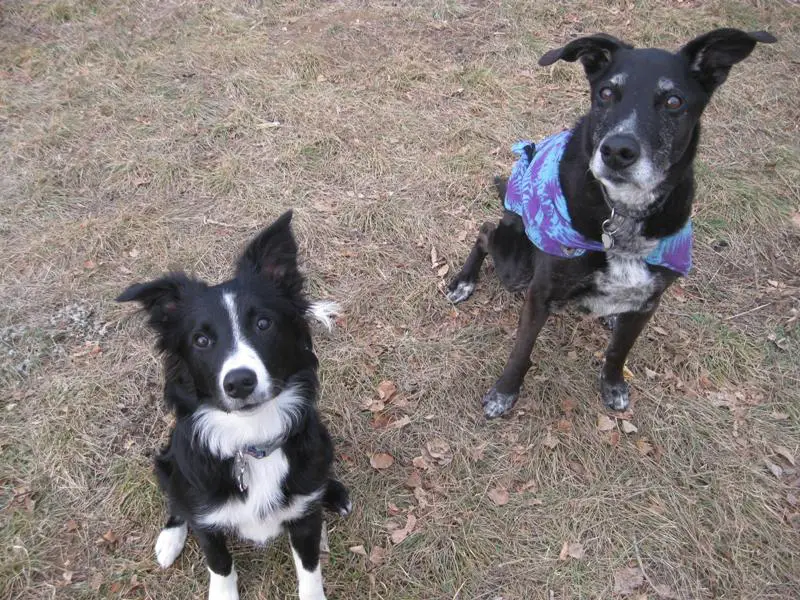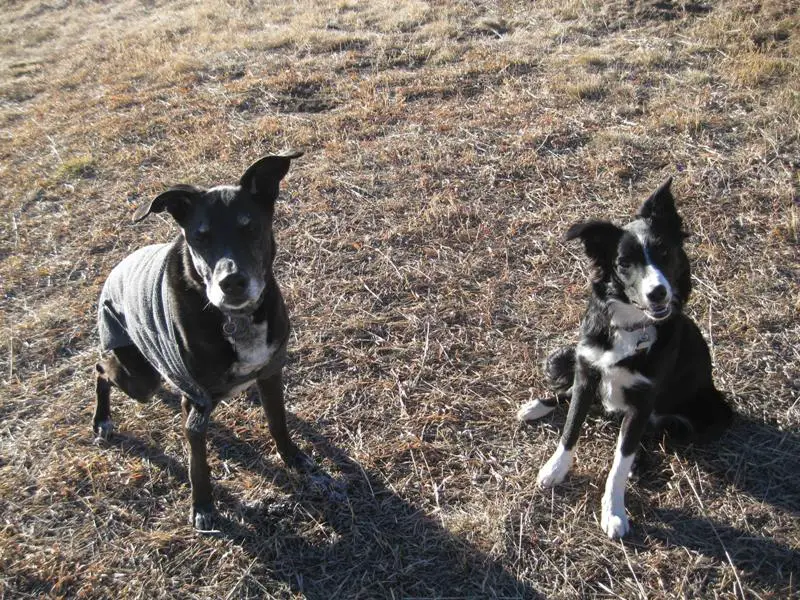 Really, the only adjustment we've had to make is that Ginko needs more of 1 (of 3) pain meds that he takes … simply because he is more active thanks to Clover.