I remain a staunch supporter of having pet insurance. Yet, the news that our monthly pet insurance premiums were going up — WAY up — bummed me out.
Pet Insurance Premium Hike
I was so excited to get our monthly premium DOWN once both of the puppy-girls had been spayed, but almost immediately our annual renewal came up this month, and BAM! our monthly premium went up 21%.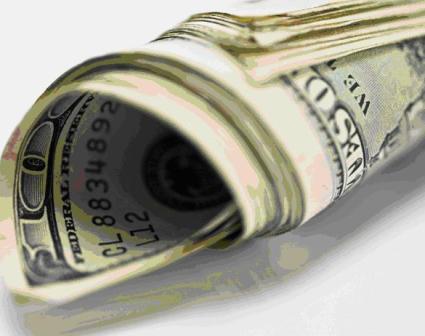 I emailed to see what was up with a monster jump like that.
The official reasons are as follows:
Colorado has seen an increase in the number of pets with Embrace Pet Insurance policies. (That's good for the company and, in theory, good for all policy holders since a bigger pool spreads out costs.)
Colorado has seen an increase in claims (presumably expensive ones) in pets with Embrace Pet Insurance policies. (That's only good for those getting help paying for expensive veterinary bills.)
Colorado is a state that does NOT limit how much an insurance company can increase premiums in a given year. (That really sucks.)
Want my unofficial theory?
I think it's because Colorado legalized recreational pot a couple years ago. I'm not against that decision at all, but it has led to some unexpected consequences, including:
Greatly inflated real estate prices (both for buying and renting homes)
Increased homelessness (both people coming here because pot is legal and people losing their homes because of the real estate boom)
Increased population (probably due to economic strength and other factors)
Increased costs for just about everything as demand went up (food, home goods, etc.)
With all the people, came all the pets, and BAM! more claims in my lovely home state.
I also think that veterinary care — in general — is more expensive here. When I talk to my pals in other places, they are often shocked at what we pay for routine care and specialty care here in Colorado. It's weird … because there are a LOT of veterinarians here, so you'd think competition would keep costs capped at least a little, but Coloradans are also SUPER DOG CRAZY, so maybe veterinary businesses know that people will pay a premium for good care here.
Where is the Pet Insurance Cost Threshold for You?
Our monthly premium is now $91.67 combined for both Clover and Tori's policies. 
I wouldn't be so cranky about it, but it is NOT like my income is going up 21% per year. 2015 was pretty good, but the gains I made in 2015 only "offset" the losses I experienced in 2014. So basically, I'm at the same place money-wise that I was several years ago.
The truth is that I continue to charge the same prices for my writing clients that I have for nearly 15 years. The only way I make more is to work more.
I guarantee you that if I increased my rates 21% I would lose most / all of my clients.
Rant over.
I'm curious, though, where the threshold for monthly pet insurance premiums would be for you for one pet. What number tips your budget or your emotions enough to say (or feel) that the monthly costs are NOT worth it?
$50 per month?
$75 per month?
$100 per month?
$125 per month?
Less?
More?
Leave a comment and let me know.