Lilly's Herding Lesson #1, Part 3
In today's goat herding lesson video, Lilly works the goats in the larger training pen. Again, I don't want to influence your impressions of what you'll see, so I'll let the video footage speak for itself.
This is the third chunk of video (about 2 minutes) from Lilly's FIRST herding contact in her one-hour lesson. She did all the work in Monday's video, Tuesday's video, and today's video … before taking her first break.
Walking Away & Sniffing
As I said on Monday, I have thoughts and theories about how the lesson went and why. So, for now, I'll simply report that this pattern of working the goats, then sniffing or wandering off repeated.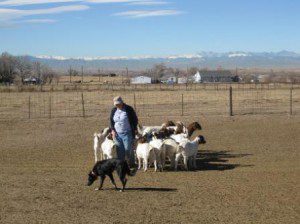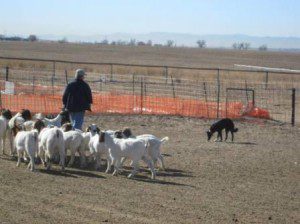 If you've come to our herding stories already in progress, you can catch up via these posts:
Lilly's Herding Instinct Test, Part 1
Lilly's Herding Instinct Test, Part 2
Lilly's Herding Instinct Test, Part 3
Lilly's Herding Instinct Test, Reflections
Lilly's Herding Lesson #1, Part 1