Lilly's case is getting increasingly complicated. Every decision we make in consultation with our growing team of veterinary specialists has consequences. Each time we prioritize medical concerns, each time we add / increase / remove a medication, each time we choose to take action (or not), things — foreseen and unforeseen — result. It's a true feat to pay attention to the small details and the big picture at the same time. It's an even greater feat not to awake each day in a state of utter dread (assuming anyone here slept at all).
Let's not get bogged down in the finer details of what's going wrong inside Lilly's body. Let's simply agree to accept that a full 22 months of treatment to protect Lilly from the brain and spinal cord inflammation (meningoencephalomyelitis) is taking a toll in interesting (and sometimes surprising) ways.
I won't lie. I sob, at least a little, every single day.
At the same time that I pay extra attention to the darling reminders that the eternal (I hope) soul of my amazing canine friend remains inside a weakened body, I also mourn what Lilly's life once was, and I fear what my life will be like after she is gone.
Until then, I'll tell you about …
Cracking up when Lilly looks like a Jedi wrapped up in her blanket.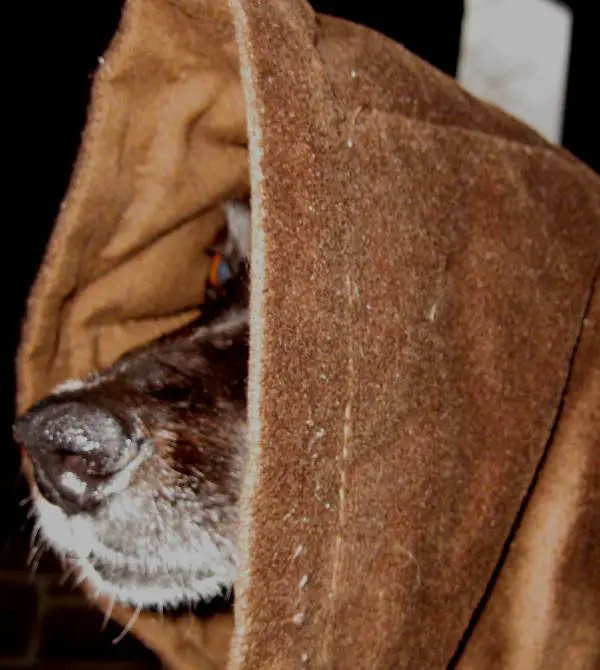 Taking time out from work to hug her often. (Lilly LOVES her Daddy.)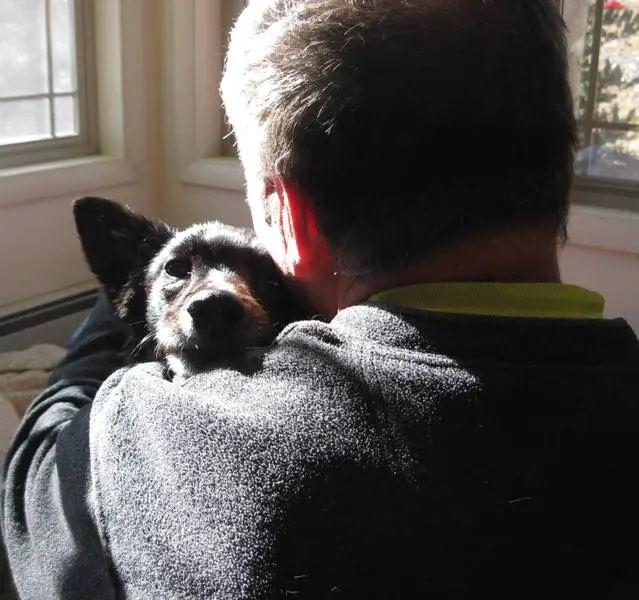 Spending as much time as possible in the sunny spots in the house on cold days.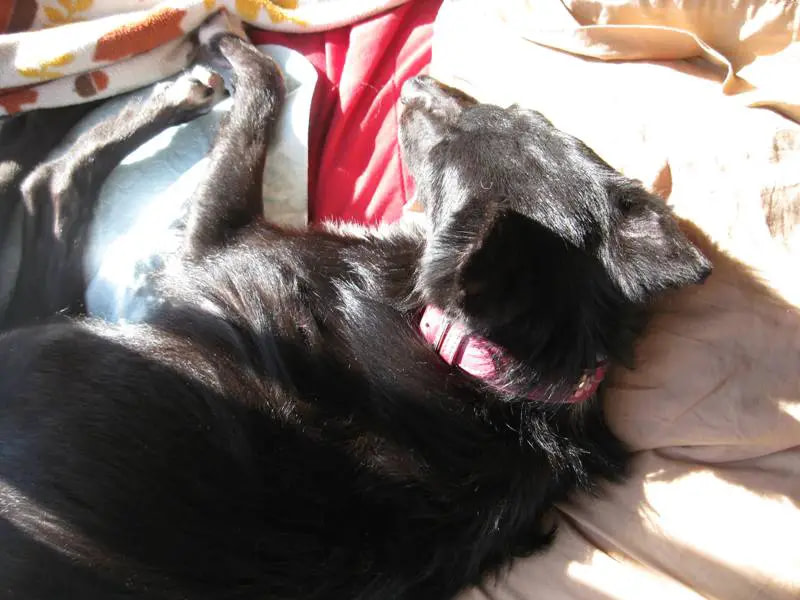 Nearly falling flat on my face while trying to put my sweats on in the dark, when Lilly cried in the middle of the night. (My very old sweats have holes in them, and I put my foot right through a hole.)
Watching Lilly climb atop a large pile of blankets like the Princess and the Pea. (Often overnight we sleep on the floor with Lilly. During the day, I fold up all the blankets.)
Through the Grief Not Without It …
I do not ride some sort of positive-thinking-fueled magic carpet. Oh, I'm grateful, but it doesn't buoy me inside a bubble of bliss that lessens the pain. For better or worse (probably worse), I do everything I do not without grief but because moving through it, moving WITH it is the only way I know to stay upright until the end.
There will NOT be a viral video of me dancing in the moments before Lilly's death. That I can assure you.
However, that does not mean we aren't being brave. It simply means we're being real about our journey together.