Clover's Story – Told in 5 Parts
My apologies for the long delay between announcing the arrival of our new puppy September 13 and the official beginning of her story. It turns out that raising a puppy – especially a border collie puppy – is a full-time, full-contact sport that has consumed me.
I've also had many work projects and deadlines, including three work trips in five weeks, which is a lot for a girl like me. And, wouldn't you know it? I got some rotten cold / cough thing during the first trip, and I've been coughing ever since – like nine weeks now.
So, between working, coughing, and raising a puppy, I'd get to the end of each day and simply not have the oomph to write.
Plus, when it's a decision between writing about her or spending time with her, I'm ALWAYS going to choose bonding time. Puppyhood is so important and goes by so fast.
Those who follow the blog almost exclusively on our Champion of My Heart Facebook page have enjoyed puppy photos and puppy updates these last two months. Again, my apologies for not doing so here.
I didn't want to start telling her story until I felt I could do it justice. Truth? Part of me wondered if I might have to wait until after the first anniversary of Lilly's death (Dec 17).
I decided that Thanksgiving was a pretty good time to begin The Story of Clover.
That's what we named her … Clover Lee Hawn. That's a whole other story, but I'm getting ahead of myself.
Let's begin at the beginning in this story of fate multiplied.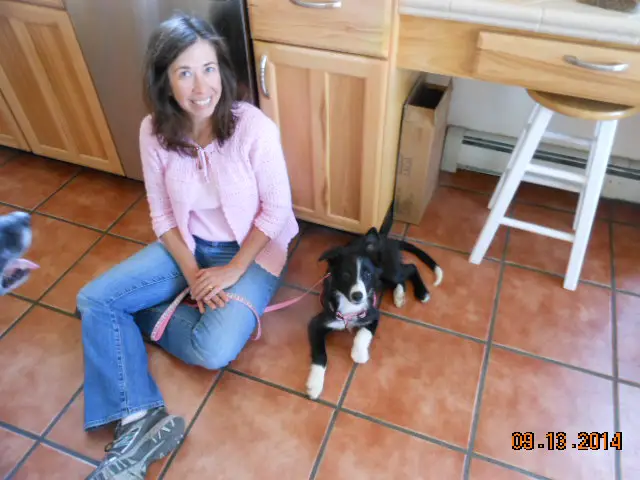 This is the first of 5 posts, telling the story of the 10 days between when I first saw her adoption photo and profile from Blue Ridge Border Collie Rescue and her arrival at our home, September 13.