Today is the last day to vote for Champion of My Heart for Best Dog Blog. This month-long campaign for votes has been a real beast. So, all you here and who follow Champion of My Heart on Twitter and Facebook have my gratitude for putting up with all the begging and reminders.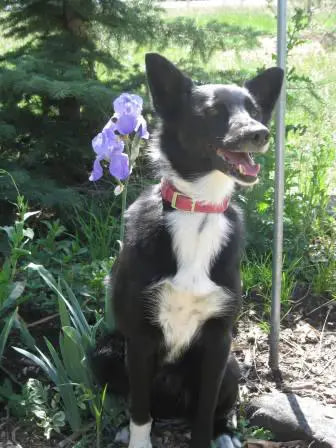 Thank you for your help and support and encouragement.
There is no way of telling how the voting has been going or how close (or not) the voting might be. Just like all of you, I'll find out Friday, August 26 @ 5 pm (eastern time) [3 pm here in CO].
Plans for the Petties Award Ceremony changed mid-stream. Rather than a live event at the BlogPaws Conference, Dogtime will be broadcasting  it somehow via YouTube.
I'll be watching from home, most likely. Perhaps we can do some live chatting online in the process. Or, maybe Tom will take us girls on a date to celebrate no matter the outcome.
We've been told that not only will each winner get a prize package that includes a $1,000 donation to their pet shelter / rescue of choice, but that there is some $10,000 donation in play too. I have no details on that.
The Real Lessons
Winning last year, being nominated this year, and giving it our best run taught me several things. Some good. Some not so good.
I've been thinking about it a lot in recent days. And this process is a lot like the process of helping Lilly over all these years with her fears, and here is what matters most — win or lose:
We tried, together.
We are honored that so many of you nominated us and got us into the finals.
We asked for and received your help. We value each and every vote, each and every person who helped us get more votes, and every single moment of honesty and kindness extended to us in the process.
We sustained our efforts every day this month … as we have the 84 months Lilly and I have shared our lives … because it's the trying that matters most.
Before I beg one last time for votes, I leave you with this passage sent to me by a friend, after I suffered a recent and big disappointment in my life:
"Let go. When we re lease our attachment to the outcome, we allow the power of grace to work its magic."
One Last Shameless Voting Reminder

Please vote again today, the final day … you never know if it's the difference between winning or not!
Please VOTE Champion of My Heart as Best Dog Blog!
I've been saying all along that you can vote each day (1-2 times). Other nominees are asking for more votes per day, and indeed the site will let you vote, and vote, and vote. We've been told "excessive voting" will not be allowed. But no one really knows what excessive voting means, I'm simply asking that you vote however many times YOU feel is fair.
If we're chosen, we'll give the $1,000 donation that's part of the prize package to our friends at Humane Society of Boulder Valley.
Thanks so much for everything. Have a great weekend!