Wordless Wednesday: Third Time is the Charm
Until the winds reached gale force, I worked outside Saturday on the blog and other things so that I will have more time this week for paying clients and money-making deadlines. It took a few tries to get the photo I was shooting for … as you will see. Offer up your best captions, if you're in the mood.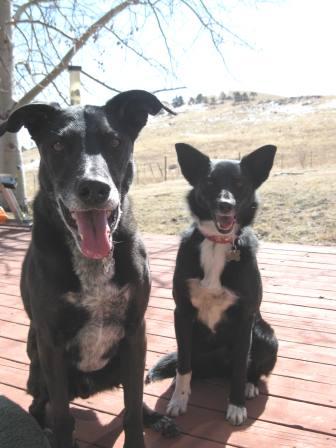 I finally resorted to balancing the squeaky toy on my head to get both of them to look at me long enough to take a decent picture.