Wordless Wednesday: Dogs in Repose
A bear of a month means desperate measures of togetherness. Found this sight while racing around to put on pants so that I could drive down the mountain to check on my mom.
From this angle, Lilly looks almost as big as Ginko … even though she is about half his body mass.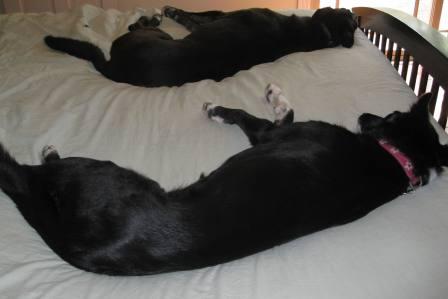 At our house, this pose would be called … Sacked out like "puppy horses."