Newsworthy: Buy A Shirt Help a Dog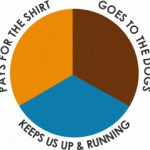 The folks behind Buy A Shirt Help a Dog donate one-third of every t-shirt purchased to another non-profit dog charity every 4 months. They're taking nominations for dog charity groups through December 31, 2011. Pop on over and nominate your favorite! We've already nominated ours … Humane Society of Boulder Valley.
You can browse their initial dog-lover t-shirt designs here. The lap dog graphic makes me giggle. The spokesdog for Buy A Shirt Help a Dog designs is a fellow named Steve. In the logo, I've got to say, Steve looks a little like a lamb. Don't you think?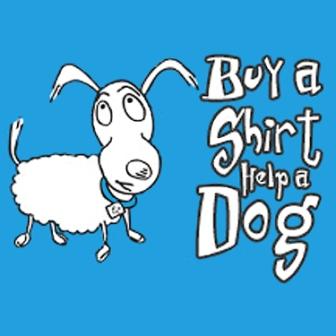 You can find Buy a Shirt Help a Dog on Facebook as well.