Hoo-rag Bandana Product Review – Uses for Dogs
Hoo-rag ("the better bandana") is essentially a tube of stretchy fabric that can be used a bunch of different ways. (Think Survivor buff.) At Chez Champion of My Heart, we've decided it's a perfect way to protect Lilly's shaved tummy. Because of her ongoing immune-suppression, Lilly neither sheds nor grows hair, so her post-ultrasound tummy is going to be bare for a long, long time.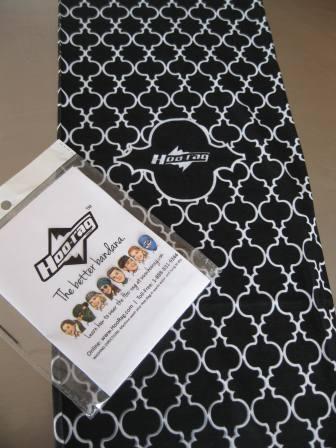 The Hoo-rag retails for $14.95.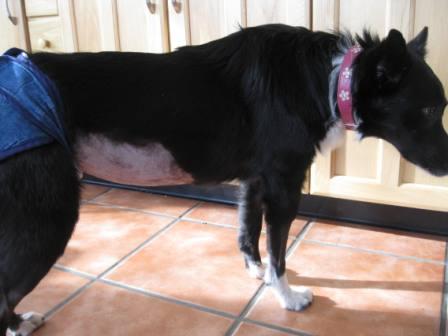 Lilly's tummy is shaved from her recent ultrasound. It's bloated from long-term steroid use.
Voila! Instant tummy protection and support … like SPANX for dogs. (smirk)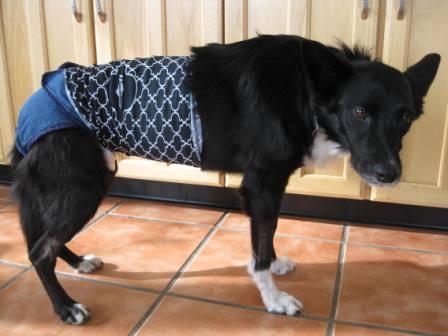 The main thing we do NOT like about the Hoo-rag is that they are made in China. We very much like to promote and support products made in the U.S.
***
So, there you go … if you have a dog whose tummy is bare for any reason ~~ but especially following an ultrasound ~~ the girls of Champion of My Heart think the Hoo-rag is a viable option.
CAVEAT #1: Clearly, this would not work on big dogs since the Hoo-rag only stretches so far.
CAVEAT #2: We have to regularly spread the Hoo-rag out again because it tends to scrunch up on the smallest part of Lilly's waist, so maybe it isn't as good of an idea as it first seemed.
***
FTC Disclosure
The girls at Hoo-rag sent us a free sample. We were NOT paid to write this review.