Last Friday, Lilly and I created our very own foundation online so that we can better manage and accrue our charity donations for favs like Humane Society of Boulder Valley. Join too, and you might win one of the $1,000 per day prizes before GiveBack.org's 100 Days of Giving ends July 16.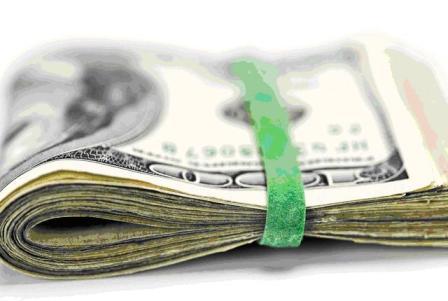 Basically, GiveBack.org is a place where you can donate and keep track of your charitable giving all in one place, but you can ALSO earn money you can GIVE AWAY by shopping at sponsoring retailers. That includes things like books and clothes, office supplies and flowers, and even some that carry pet products.
There are GiveBack.org daily deals (where purchases earn perhaps DOUBLE the donation %) and other kinds of GiveBack.org special offers that last more than a day.
Be the Change Potential
What's perhaps MOST exciting to me, however, is the upcoming ability to set up fundraising campaigns, where others can donate to your cause of choice.
This could be a real bonus for those doing Be the Change efforts along with blogs, like our Never Shock A Puppy effort, for which we're gearing up again this year. (Holler if you want to be a part of the 2011 coalition or want to suggest a possible charity partner.)
100% of donations through GiveBack.org go to chosen charities. That's awesome because last year we lost a few % to administrative costs by using the donation widget we posted. I made up the difference with a personal donation to cover that amount, but it'd be nice to know that every cent raised goes to our charity partner.
Check out the various charities already connected to GiveBack.org. Use the search function to find your favs.
***
Time is running out to nominate Champion of My Heart as Best Dog Blog. June 29 is the deadline. Every nomination counts. We would VERY much appreciate your help.