In Chapter 5 of Heart Dog: Surviving the Loss of Your Canine Soul Mate, I recommend getting a piece (or several pieces) of dog memorial jewelry so that you have a wearable symbol to keep with you. I'm super, Super, SUPER excited to tell you about a new dog memorial jewelry option I've discovered.
If you decide to order something through one of these links in this blog post, I will earn credits toward more KEEP Collective items for myself.
I learned about the KEEP Collective from my friend Lisa Miller. Lisa and I met when she contacted me when her amazing Doberman Maddie suffered the exact same kind of adverse rabies vaccine reaction as Lilly (our original canine heroine). We've bonded over the years with our shared loss of amazing dogs and our addition of new canine babies. Her new puppy-boy is named Maverick!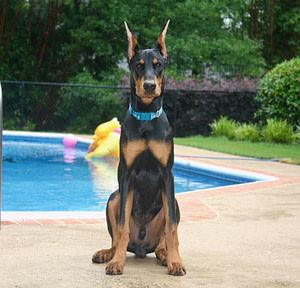 Lisa introduced me to Jessie Rae Atkinson when she hosted a virtual KEEP Collective party via a Facebook group of friends recently.
Jessie Rae is helping me host this online party
between June 26 and July 14, 2017.
Hop on over to our online party and see if you find something you'd like to order.
If you have any product questions or need any help placing your order,
connect with Jessie Rae via email
jrae19@gmail.com
If you come across this post AFTER the party ends, please let Jessie Rae know that you learned about KEEP Collective from Roxanne @ Champion of My Heart, and I think it will still count toward my credits. 
Your Story, However You Want To Tell It!
I'm kind of wildly in love with KEEP Collective for a few reasons. Beyond giving us a great new option for dog memorial jewelry or really any kind of tribute jewelry you want to have for anything or anyone you love, I like the KEEP Collective vibe and style.
KEEP Collective designs do NOT jingle-jangle.
KEEP Collective designs are practical for when you're running around with dogs.
KEEP Collective designs can be customized in a ton of ways, including:

necklaces
bracelets (single, double, triple)
key chains
even dog collars (but only for small dogs)
Here is the mocked up design Jessie Rae helped me create as a memorial to ALL of the dogs we've lost over the years — Cody, Penelope, Lilly, and Ginko.

Here is what it looks like in real life. The bracelet band is reversible – cream on one side and sort of a pink-gold on the other. For reference, my bracelet cost about $65.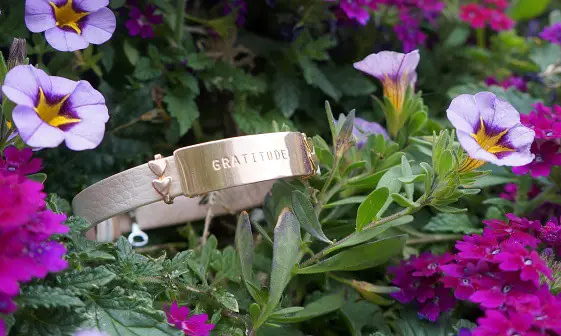 How to Create Your Own Design
Basically, you pick out a necklace, bracelet, key chain, or dog collar that you like … then you pick out the charms that you feel express the story of your dogs.
Honor the dogs who've crossed over.
Celebrate the dogs at your side now.
Here are a few other dog-themed designs to inspire you! There are several kinds of charms that KEEP Collective will engrave for you.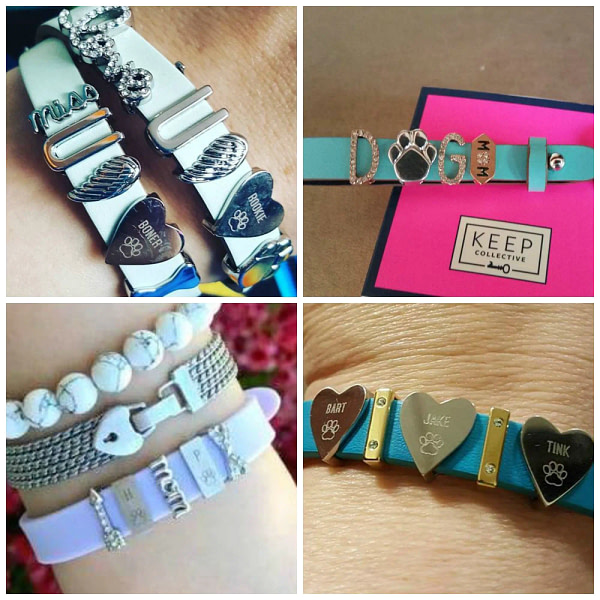 If you decide to order something, come back and share your designs. I'd love to see them!