Deal Alert: Free Raw Dog Food
The Nature's Variety team alerted me to this deal, so I'm sharing it with you … FREE trial size (about 3/4 pound) Instinct Raw (frozen) through March 31, 2011. Details below.
The In-Store Deal: FREE Nature's Variety Instinct Raw

When you buy $5 or more of any product(s) at participating stores, you can get ONE free "perfect trial size" (about 3/4 pounds) of Instinct Raw (chicken or beef) to take home for your pets.
And, they mean any product … not just theirs. So, if you need a toy, get a toy. If you need food (even from a competitor), get food. If you need a new collar, get one of those.
How to Play Along:
1. Click through and print out this coupon.
2. Use this online tool to find the store nearest you, based on zip code.
3. Call to check the store's participation and product availability.
4. Drop by (before March 31, 2011) to do a little in-store shopping and get your free raw food.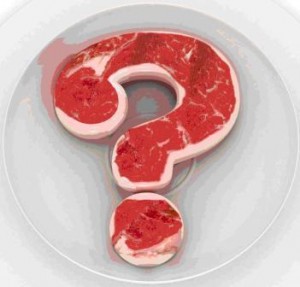 Why Not?
So, if you've been thinking about trying raw for your pets, or (like me) you feed a little raw once in a while as a treat, this is a great chance to do it for FREE.
*** FTC Disclosure ***
I was NOT compensated in any way for sharing this information. The Nature's Variety group asked me if I would and I agreed … because I thought some of you might be interested AND because it'll help bring traffic to smaller, local pet product stores in our communities … goodness knows in this economy small businesses of all kinds need our support.