The Genius of Cause Marketing
Do you know the term cause marketing? It essentially means companies do good work, fund good ideas, or support non-profit efforts. In some cases, big companies create their own foundations. In other cases, they boost someone else's efforts. As an example, an opportunity launched today that will give scholarships to 3 middle-school students to attend veterinary summer camp. So, if you know a middle-school kid who wants to become a veterinarian, please share this info!
Cause Marketing – My Go-To Source
Jane Harrell, president of 'cause Digital Marketing, specializes in helping pet businesses of all sizes identify and connect with their audiences in ways that change the industry.
I've known Harrell professionally for years. I often call her for insights and commentary when I'm working on a major pet or veterinary magazine piece because I value her input.
She knows pets and pet organizations. She has worked across the pet space at a number of big players for 16+ years. For example, she worked at Petfinder (back in its early days). Most recently, she worked for Idexx. (That's the company doing all of Clover's lab work from the recent medical scare).
'cause Digital Marketing – Happy 1st Anniversary!
Harrell's company just celebrated its first anniversary. She never thought her team and list of clients would grow this fast.
She works with pet tech start-ups and billion-dollar / global companies and everything in between.
"The key factor," Harrel says, "is they need to be interested in real change, so not the status quo. Doing things that will give you the biggest impact for the smallest investment, but investing. Having some kind of social-good component. It needs to help pets and the people who love them — on one way, shape, or form."
Cause Marketing – On Being Happy and Successful
Harrell and I talk a lot about a "new economy," where people like us build our personal and professional lives in unison not in opposition to one another.
"There is a trend of people forging a new way," Harrell says.
"This ability to have the lifestyle that you need
to be the kind of creative person that you need to be
to succeed in business as well. It feeds itself."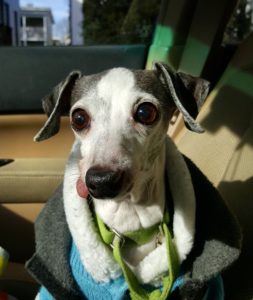 Harrell shares her home with:
Fiona (Italian greyhound, puppy mill survivor, and cancer survivor)
Captain (an orange kitty born with cerebellar hypoplasia)
Liza (terrier mix and queen of all things)
Trooper and Jack (2 big-boy kitties)
Turt (a box turtle Harrell has cared for going on 26 years)
---
Cause Marketing HOT Example!
VetSetGo (with support from Royal Canin) is holding a contest to give 3 middle school students scholarships to attend a veterinary summer camp.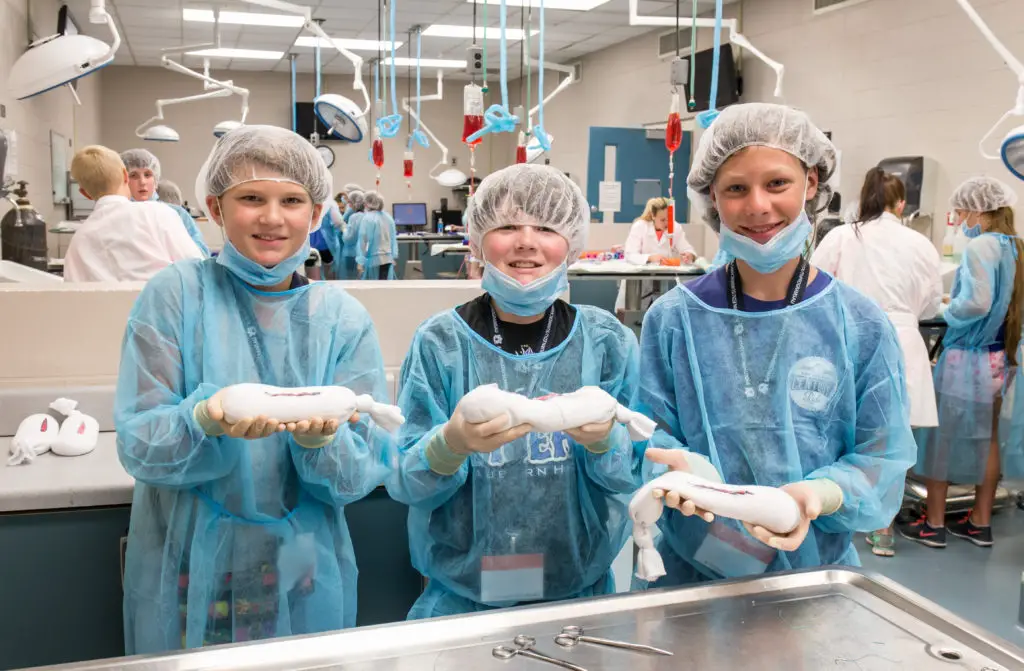 Photo courtesy of VetSetGo.com
The scholarships will cover registration at the junior veterinary summer camp July 9-14, 2017, at Auburn University's veterinary school in Auburn, Alabama.
Registration includes all instruction, housing, meals, and recreational activities.
BUT, travel expenses to Auburn are not included in the scholarships, so if a child you know wins one of these scholarships and creates a crowd-funding campaign to help cover those travel costs, please let me know, and I will help spread the word.
The contest starts April 4, 2017, and ends on May 4, 2017.