This is Oreo — the border collie puppy who went missing for 8 days in our canyon recently. She is currently being fostered by one of our neighbors and is up for adoption from Charlie's Place Shelter in Dumont, Colorado.
I got to meet her in person today (May 25, 2012), and she is awesome. Honestly, I'd adopt her in a second, if the timing were right or we didn't already have 2 dogs (our limit).
Please help us create a social media blitz so that Oreo can find her forever home! Video with photos and a clip of her playing fetch below.
Oreo
6 months old
female / spayed
smooth coat border collie / mix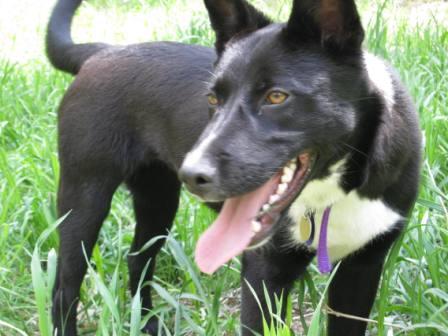 And, yes, she looks just like Lilly – the canine heroine of our dog blog Champion of My Heart.
Video link, in case you cannot see the embed.