Dog Blood Work Update and Worry
Remember I said back in March that we did NOT think a new dog supplement was causing Clover's weird dog blood work problems? Perhaps premature. We tested Clover's blood again last week, nearly a month after one blood test showed improvement. The news? Her dog blood work update results look WAY off again. That puts us back to looking at a supplement as the issue since I went ahead and put her back on it when her values started to improve. Drat!
Dog Blood Work – Update
Last week's dog blood work test show that Clover's white blood cells and neutrophils are quite low … as if her immune system isn't working right or is completely overtaxed.
Clover continues to seem completely fine. I did notice that a few days before the dog blood work tests she seemed extra sleepy and cuddly at night, but otherwise, she appears 100% herself.
That means things like …
Running like a wild thing in the deep fresh snow last weekend. Yes, we got more than a foot of snow.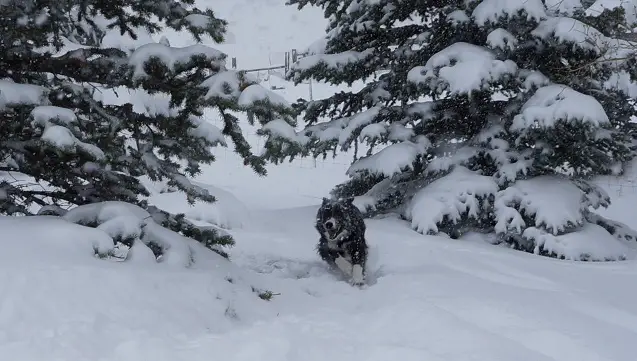 Wrestling with Tori too.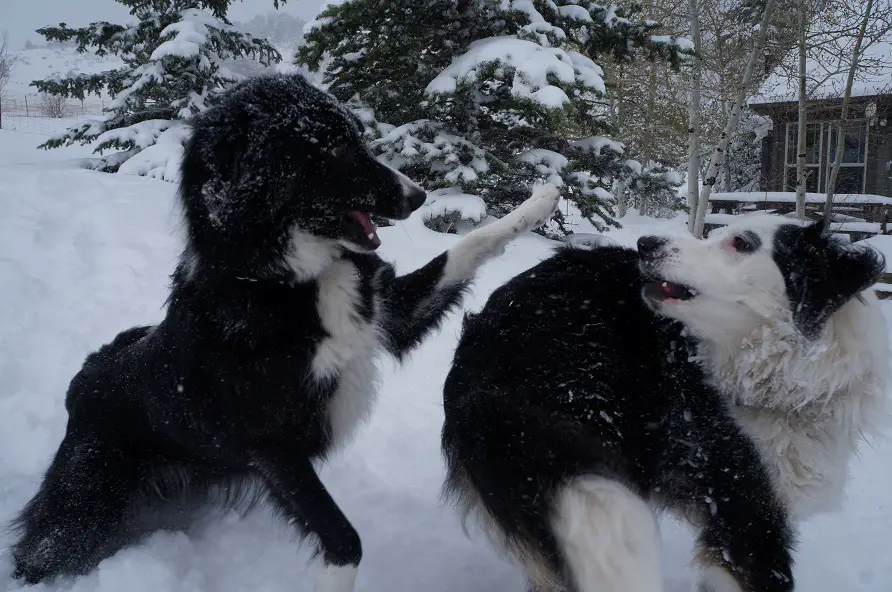 Dog Blood Work Update – What's Next?
Well, I immediately pulled Clover back off the supplement, and we'll retest her again in a few weeks.
If the results are headed toward normal, then our little science experiment will have confirmed that the supplement is related to these abnormal dog blood work results.
If the results are still way off, then we'll schedule an appointment with a veterinary internal medicine specialist.
Agility Consequences?
I'm worried, of course, but I'm also bummed that Clover will be attending her first-ever (mine too) agility seminar Saturday morning without the benefit of this supplement that we've been using to help with her worries.
Even though her dose is tiny-tiny-tiny, we're seeing signs that she is having more trouble without it for an hour or so per day. At times, she acts:
Clingy
Hyper-vigilant
More sound sensitive (but only certain sounds)
If you missed our most recent agility update, catch up here. 
I probably won't try to shoot video at the seminar, but I will try to update on how it goes soon.
Watch for News!
We'll do the next dog blood work test either May 18 or May 25, after agility class. Look for another dog blood work update after that.