Dogs Living With Narcissists
The older I get, the more I realize how many people I know who have a parent who is a narcissist. All of them are still suffering because of it. I don't just mean selfish. I mean card-carrying narcissists. Manipulative, dramatic, and (in my opinion) horrible. My friend and colleague Meredith Resnick recently published her third book for people recovering from having a narcissist in their lives. It's called When Your Parent Is a Narcissist: Uncovering origins, patterns, and unconscious dynamics — to help you grow and let go. It got me thinking that if a narcissist does damage while raising children, then I wonder how dogs living with a narcissist fair.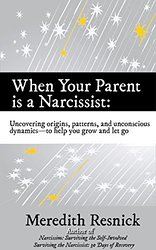 As Meredith says in the book (just substitute dog for child as you read), "In healthy development, the parent 'exists' for the sake of the child. With the narcissistic parent, the child 'exists' for the sake of the parent."
These children and dogs desperately want to love and be loved, but a narcissist is constantly:
Causing drama
Criticizing
Running hot and cold with attention, praise, withdrawal, and anger
Using bait-and-switch tactics to draw attention and lay blame
Meredith explains that children raised in such ways are often anxious or hypervigilant — never quite feeling safe, so to speak.
I think dogs would show similar behaviors when being treated so poorly by a narcissist, including generalized anxiety, separation anxiety, needy or attention-seeking behaviors, aggression, etc.
Do you agree?

If you've known a narcissist with dogs, what negative effects did you see?
Of course, I'm NOT saying narcissism is the cause of all these behaviors in all dogs, but in some cases, I can see how it might be.
After reading Meredith's book and knowing so many friends who still struggle (as adults) with narcissistic parents, it breaks my heart to think about other ways it might affect dogs who have no way to reason their way around or through contact with a narcissistic, erratic person in the home.
After finishing Meredith's book, I had one question: Why don't people simply tell the narcissist (parent or not) to (bleep) off?
She answered, "It's because the dynamic is so ingrained and complete and parasitic,  the non-N individual actually feels the feelings the N has disowned and projected – the lack of self, of a core. So telling the N to f*** off before this is understood is very frightening because the person feels the intense fear of non-being that the N has projected.  Add the parent-child, and it is very difficult."
Here's a link to Meredith's site dedicated to these issues, if you are someone you know would like to learn more about recovering from such abusive relationships:
You and N >> Narcissim: Surviving the Self-Involved