Coming Soon – Heart Dog – Surviving the Loss of Your Canine Soul Mate
Too tired and hungry to tell the whole story behind this book cover choice, but here is the cover of my 1st book, which is coming soon. Let's just say it was NOT an easy decision to pick a design from 2 options, but I'm in love with this design and the photo inspiration that I came up with while snuggling with Clover and sobbing one night … (Long story).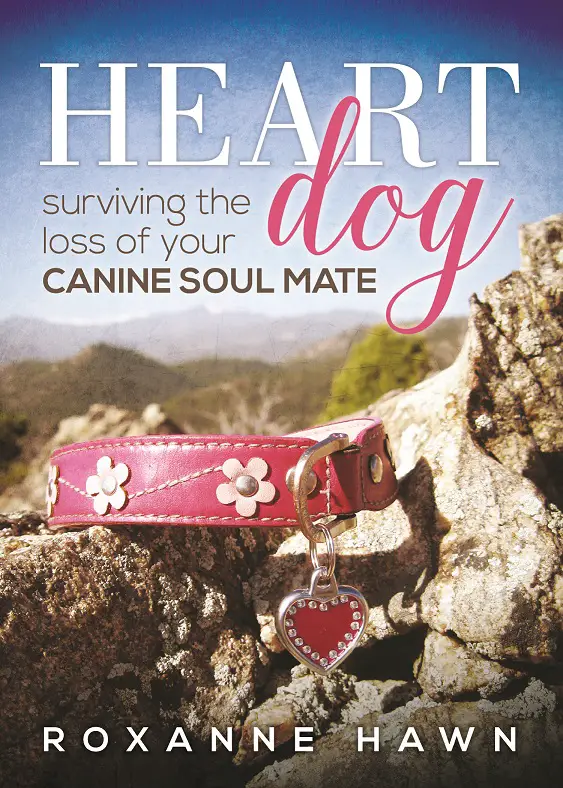 That's Lilly's actual collar, with a new heart tag. I took the new photo on Lilly's fav hiking trail — same trail that famous photo of her was taken (different spot). Clover went with me, so that I would NOT be alone on the trek. Not easy being art director, photographer, and puppy wrangler all at the same time.