Lilly's Fund 100 Percent of Goal – Thank You!
The Lilly's Fund campaign ended Tuesday, May 13, which would have been Lilly's 10th birthday. We are humbled and happy to report that we reached our last-minute goal of raising an additional $500 in the final 5 days. All told, you helped us collect $3,843 for ill and injured pets on our community. Thank you.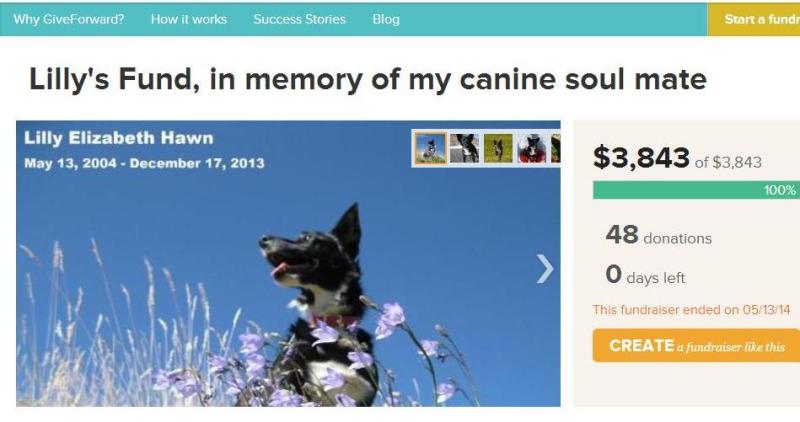 I'll only need to cover about $10 in fees, which means I can give the full planned amounts to canine cases at both of our veterinary hospitals:
$3,343 (the number of days Lilly was in our lives) to canine neurology cases at Wheat Ridge Animal Hospital
$500 to a canine case (or cases) in the emergency fund at our main hospital, Table Mountain Veterinary Clinic
I've alerted both hospitals about the Lilly's Fund success and will deliver the money in full to each of them once arrangements are made and cases chosen.
I want to share details on the dogs helped, but it depends on the wishes of families helped. I'll tell you as much as I can … as soon as I can.
**
Things remain difficult at Chez Champion of My Heart, on many fronts. I've been reminding myself that no matter the outcome … nothing is ever truly lost.