Learn More! Share! Give to Lilly's Fund
We're thrilled to announce the launch of Lilly's Fund, our memorial fundraising campaign. Here are the details on how you can give, how much we want to raise, and where the money will go.
How to Give
Use this button to reach our online fundraising page and tools. 
After months of research, I've been unable to find a charity partner that could / would to make Lilly's Fund Grants in the way I wish. That means what you give is NOT tax deductible. I'm sorry. I really tried, but I just couldn't work it out.
Instead, we're doing this as a crowd-funding project through GiveForward.com, and I will make the grants myself.
Our Inspiration: Lilly Elizabeth Hawn
Lilly, the canine heroine of Champion of My Heart, died December 17, 2013 – 23 months after suffering a rare and severe adverse rabies vaccine reaction (brain and spinal cord inflammation).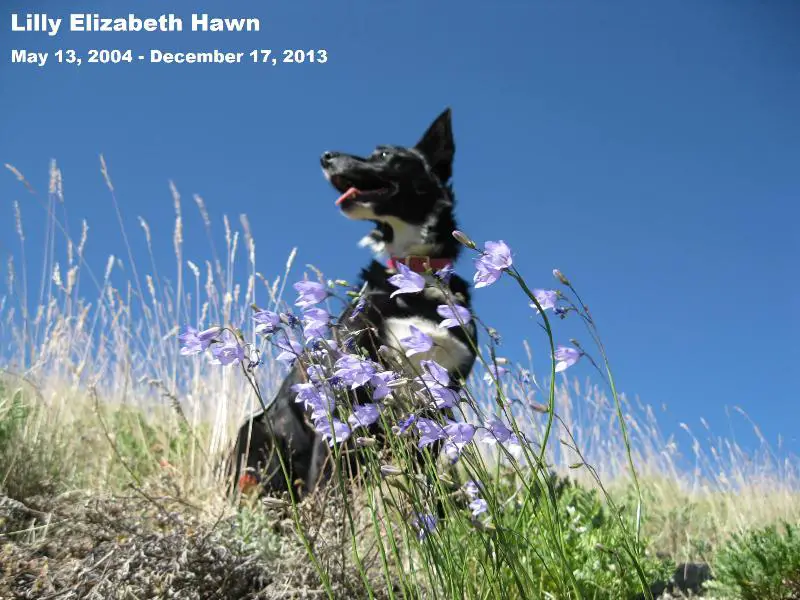 This memorial fundraiser is our way of doing something useful with the grief.
Our Goal: $3,343
We want to raise $3,343, which is the number of days Lilly was in our lives.
I have already given $693 myself, which is the number of days Lilly survived her illness.
That leaves $2,650.
We've set the deadline for May 13, 2014, which would have been Lilly's 10th birthday. 
Once we've reached this goal, I will alert Wheat Ridge Animal Hospital – where Lilly received neurology, internal medicine, and emergency / critical care help.
A team of veterinary neurologists and veterinary technicians who knew and cared for Lilly will choose a current canine neurology case as the recipient of the Lilly's Fund Grant.
I have set no criteria, and I will not be involved in choosing a grant recipient. I trust the hospital to choose a worthy case.
Essentially, I will use the money to pay someone else's veterinary bill. It will be a surprise to the family who benefits — like a random act of kindness. 
More Goals
If we're wildly successful, any additional money raised will be granted as follows:
$500 will go to Table Mountain Veterinary Clinic, our primary care veterinary hospital, toward a canine case of their choosing.
Anything beyond that ??? Well, maybe we'll pay for TWO canine neurology cases, if things go better than we expect!
How You Can Help!
Encourage your friends and family to give by sharing information about Lilly's Fund via social media or on your blog (if you have one).
Thank you. Thank you. Thank you.