Bumping Along and Awaiting News
No real changes in Lilly's overall condition to report, but here are just a few news items.
Bladder infection update
Lilly finished antibiotics earlier this week for back-to-back infection #3. Our veterinary team drew another urine culture last Friday (5/24). We're awaiting test results. Her urine still reeks, so I worry.
June marks one full year of total incontinence for Lilly. Thank goodness she is good about wearing diapers and letting me express her.
Bath mat bummer
We got 4 huge / great bath mats at a garage sale for $10 a couple weeks ago. We use them as flooring in Lilly's x-pen bedroom (great footing, very absorbent), but even 1 is WAY to heavy when wet for our washing machine, so I'll need to hose them off somehow outside, wring them well, and hang them on the clotheslines for however long it takes for them to dry.
Liver support supplement
We're adding a veterinary-specific liver support supplement called denamarin (essentially milk thistle and sam-e) to try and combat the toll on Lilly's liver from all the other meds she needs.
Losing / gaining veterinary acupuncturist
Our current veterinary acupuncturist is going to be gone for the summer. That's the bad news. The good news, though, is that the veterinarian who recently joined our main veterinary hospital JUST got certified in acupuncture. She even does weekend appointments.
Veterinary neurologist off for a while too
Our veterinary neurologist is studying 14 hours a day, 7 days a week, in preparation for sitting for his board exams in several weeks. We'll keep doing everything we're doing, but we won't have access to him until he returns / recovers from the stress and strain of this major academic hurdle.
Tremendous toll
I haven't done a good job of late expressing the true financial and emotional toll of taking care of Lilly. Even though she is doing relatively well and is pretty stable, I'm exhausted on a level that words cannot even touch.
For a while, Lilly was waking us up 15 minutes earlier each day. Pretty soon we feared we wouldn't even be able to go to bed in the first place.
Still, our goal was to get Lilly into summer, and we've done that. Now the trick is making the most of it — for her and for us.
I did take 4 whole days "off" (if you don't count veterinary appointments and eldercare stuff) for the recent holiday weekend. Here are a few pix: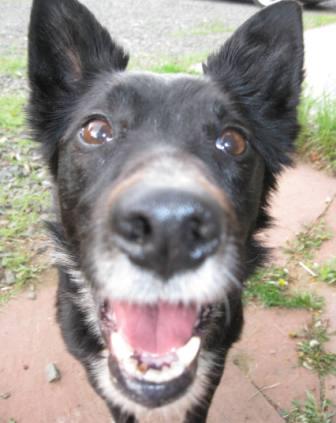 We have another little adventure planned for this coming weekend. It's completely stressing me out, but it might make for some fun pix. Stay tuned.
Happy summer! Thanks for your continued interest in our saga.