Those of you who've been following our saga — both before Lilly suffered vaccine-induced brain inflammation and after — may have noticed (or not) that you have NOT seen a whole lot of BLAME going around here on Champion of My Heart.
Sure, I've posted a rant here and there, but they were based on one-time situations that made me cranky … a deliberate legal act / insult or an inexplicably rude encounter in my quest to get Lilly the best possible care.
But, what you have NOT seen me do is pretty important!
I have not become a rampant anti-vaccine crusader.
I have not accused my veterinarian nor written off the entire veterinary profession, as negligent, in cahoots with vaccine makers, or other slurs.
I have not named nor indicted the vaccine or the vaccine maker … even though I asked them to take some responsibility and wished they had made a better financial settlement offer.
Often as Lilly's case gets more mainstream press or social medial attention, folks whose pets have suffered equally terrible adverse vaccine reactions contact me and want me to join their fight, to sign their petition, to crusade against the veterinary profession.
I've not done any of that for a couple reasons:
Lilly is still in a fight for her life, and that's my top priority.
I'm exhausted and don't have time.
I'm not keen about getting on the blame-o-rama rollercoaster.
Even in my holy-crap moments, I've tried to focus on education, including this post: What I didn't know and when I didn't know it.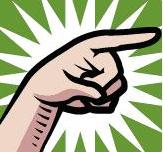 The rabies vaccine caused this problem we now face, but blame? You won't find any here. For me, cause and effect and blame aren't the same thing. It just isn't in my heart.
I make veterinary decisions in collaboration with our veterinarians. When things go wrong, we're ALL in the game.
**
Plus, anti-veterinary rhetoric fueled by emotion in emergency or surprising situations — especially in our current social climate — might lead to even worse things happening. I saw this in the news this week >> Man threatens Oklahoma veterinary hospital after cat's death.