Dog Mom Doubts
I suffer certain doubts about how Lilly's vaccine-induced illness is going and how it might end. I experience real dread at key points in the hills and valleys of our journey — as it stretches now into its second year. At times, I fear that I'm making bad decisions about Lilly's ongoing treatment. I still cry … a lot. Perhaps that goes without saying. 
So as not to burden anyone, I do most of my crying in the shower, on our walks, or in the car.
The darkest times come:
On the drive down for Lilly's first of four cytarabine injections every three weeks
Once we're home after injection #4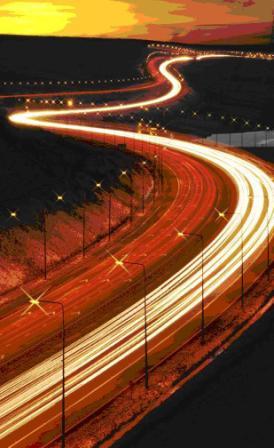 There is something about that pre-sunrise drive, in the dark and cold, that feels hopeless. Even with my brights on, I see only a fraction of the winding canyon road ahead. That view lasts the first 20 minutes / 10 miles of our drive. Here and there we get a glimpse of the city below. Otherwise, it's a bit like being in a tunnel.
Then, we break out into "town," with more traffic, and I see others scuttling off to work or to do something fun.
Me? I know I'm only on the first of 8 road trips in the next 48 hours. It's discouraging for the logistics alone.
4 hours in the car both days.
The drive gives me time to think. Probably too much. I ask myself many questions that being with … "What if?"
You'd assume after the fourth injection Sunday evening, when Lilly and I are home safely, that I might feel a certain euphoria that it's "over" for another 3 weeks.
It's true sometimes.
But, other times, I watch her sleeping — because she is always EXHAUSTED at the end of a chemo weekend — and I worry.
I worry the meds are taking more of a toll than I realize. I worry that she feels icky, even though I'm told the meds don't really hit full effect until a week or so later. I doubt my early treatment decisions and my choices to continue.
It'd be one thing if Lilly was old. She isn't.
It'd be another thing if we knew Lilly's case was hopeless. We don't.
It'd be easier if there was a treatment end point. There isn't.
This could be our new life for the long haul. It's exhausting to contemplate.
Tom and I talked during our holiday break about where we've been — with ongoing illnesses and recent deaths in the family. We talked about how this year might be different. I admitted that I feared it wouldn't be.
Tom suggested I imagine that certain things — the good things — are new so that I could muster some excitement about them.
While Lilly's recovery status quo — not increasingly better, but no worse either — feels a bit like a slog day to day, Tom suggested I remember the relief of her recovery at all … after we nearly lost her again in August 2012.
And, yet, there is doubt … if I'm being honest. I'm not sure whether or not I would make the same treatment decisions if I'd known on day 1 what I know now.
I went with my gut. "Save. My. Girl," I pleaded.
It's such a blessing that they did. And, still … and, still … in my dark moments, I doubt.
Maybe there is something to be said for taking a view-from-the-headlights perspective on situations like ours. Try to look too far ahead, and you'll find only darkness. Focus on what's in front of you and take it as it comes. Pay attention only to the task at hand ~~ keeping Lilly happy, healthy, and clean.